A private project in the eastern province of Las Tunas is venturing into obtaining plastic wood, emerging as another novel proposal that seeks greater ecological and financial sustainability, the Agencia Cubana de Noticias news agency reported.
Registered and marketed by Mario González Bahamonde, Plásticos Bahamonde was created about a year ago and owes its origin to the interest of its founder to substitute raw materials, such as metal and wood, in the construction of furniture, a job he has been doing for more than 20 years.
González Bahamonde learned about plastic wood through the Internet, so he set out to manufacture an extruder, the industrial machine in charge of processing polymers by "pressing, melting, molding, pressing and pushing the materials to obtain a new mold."
"I have been achieving the mixture for a year to obtain this type of wood from plastic," he added.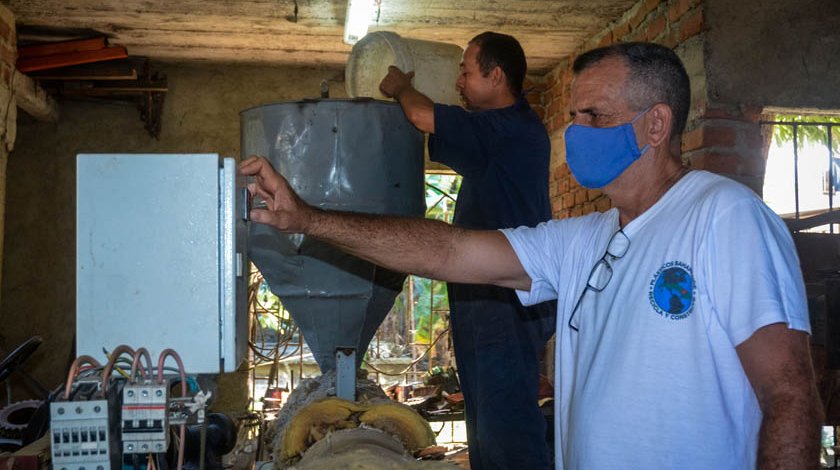 Speaking to ACN, González Bahamonde said that the raw material is supplied by the Raw Materials Enterprise in Las Tunas.
In addition to being its creator, Plásticos Bahamonde, a geologist by profession, employs almost 10 professionals: technicians, economists, publicists and personnel directly linked to production.
Because of its results, during the 10th Las Tunas-Holguín Business Round, held last December by the Chamber of Commerce of the Republic of Cuba, the project was among the most innovative proposals, thanks to which they signed letters of intent with 16 important entities of the Cuban business system.
In this way, and according to Mario González, the recent signing of a contract with the Universal Enterprise of the province of Las Tunas will allow his project to lease a space for the assembly of its workshops, allowing it to respond to the demands of sectors like tourism, health and sports.
Plásticos Bahamonde can build picnic tables, sun chairs, industrial stands, stevedores, garbage cans, park benches, among other products that allow them to position themselves in the most diverse areas, according to utilities and customer demands.
Authors