A military plane crashed this Saturday in the Cuban province of Artemisa. A report from the Cuban Ministry of the Revolutionary Armed Forces (MINFAR), published by the daily Granma, says that the AN-26 aircraft took off at 6:38 this morning from Playa Baracoa airport, in Bauta, and crashed against the Loma de la Pimienta in the Artemisa municipality of Candelaria.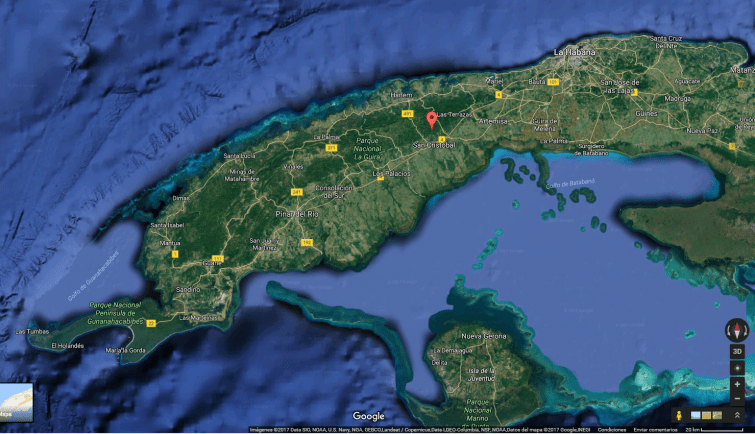 The report specifies that "as a result of the accident the eight military on board died, among them the members of the crew." It also specifies that at this moment a commission from the MINFAR is investigating the causes of the accident.
Several media had previously reported the disappearance of the plane in the early morning hours in a zone close to Las Terrazas, in Artemisa. The news indicated that the aircraft belonged to the Aerogaviota company, athough the MINFAR report does not mention this.
A family member of one of the members of the crew commented to the Cibercuba site that the plane had fallen in a place of "difficult access by land," and that the preliminary report did not report there were survivors.
"Although it is not official, members of a commission arrived in my home to notify us about what had happened," the source reported at an early stage.
The plane, with capacity for 39 persons, was not carrying out a commercial flight.
In 2010 an AeroCaribbean commercial plane fell close to Guasimal, in Sancti Spíritus. Sixty-eight persons died in this accident.
Previously, in March 2002, a small Russian-made Antonov-2 aircraft had crashed in the province of Villa Clara, causing the death of 16 persons on board, including Canadian, British and German tourists.
These are the latest air accidents reported in Cuba.
The Antonov AN-26 planes arrived in Cuba in the late 1970s to form part of the Cuban military fleet. In 1994, with the emergence of Aerogaviota, the majority of these working aircraft went on to form part of that airline. According to the Ecured encyclopedia, in 2014 there were only five AN-26 aircraft working in Cuba.
Authors