Puerto Rican singer Gilberto Santa Rosa said goodbye to Cuba this Monday with a concert in front of Havana's emblematic Malecón, in which he made a review of the most popular themes of his salsa repertoire.
For two hours, Santa Rosa – known by the nickname of "El Caballero de la Salsa" (The Lord of the Salsa) – did not disappoint the multitude of Cubans who went to his meeting in the second of the concerts he gave on the island to celebrate his four decades of stage life.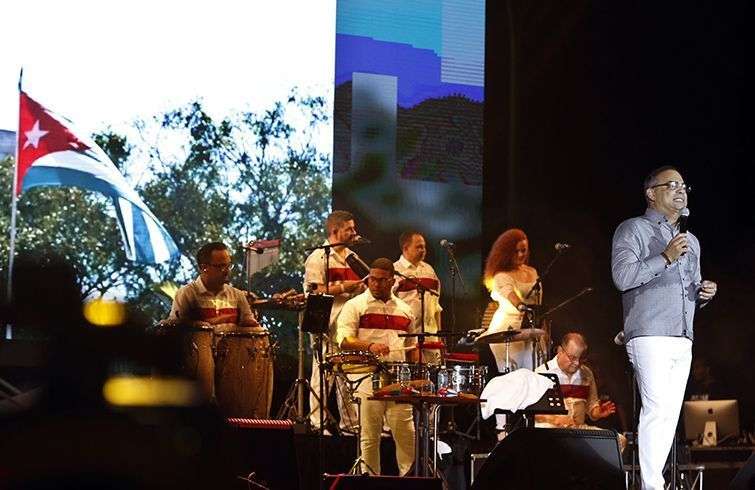 "I've come to sing to you, I'm celebrating 40 years of singing to love and lack of love," the singer said to the public in one of the dialogues he maintained with the lovers of his music who, in chorus, repeated the texts of his songs, enjoyed his improvisations and did not repress the drive to move to the contagious rhythm of the salsa.
In his presentation he made clear the strong influence of Cuban music in his artistic projection, by the legendary composers as well as contemporary ones like Polo Montañez, Juan José Hernández, Luis Emilio Ríos and Sara González.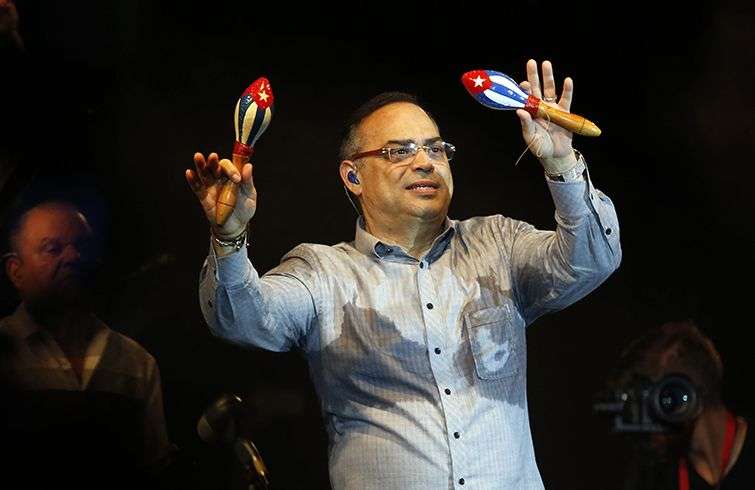 Santa Rosa excused himself because most of the songs he sings "are for broken hearts" like "Conteo regresivo," "Conciencia" and "Vivir sin ella," but he also chose for his debut before the people of Havana some "happy" ones and he classified "Qué manera de quererte," a theme from the Cuban New Song Movement, in that category.
Invited by his friend, Cuban musician Issac Delgado, who made a brief incursion on stage, and by the Cuban Recording and publishing Company (EGREM), Santa Rosa gave his first concert in Cuba last weekend in the Josone-Jazz & Son Festival in Varadero.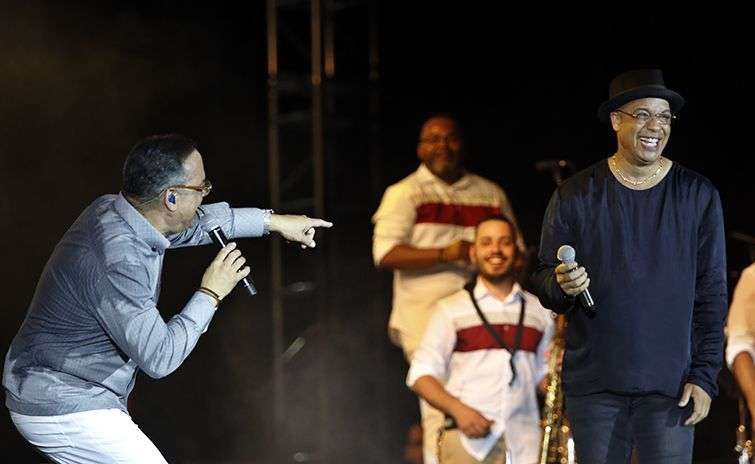 In the famous tourist beach resort, Santa Rosa headed the event's billboard together with other renowned foreign and Cuban musicians, among them Nicholas Payton, from the United States, the Cuban duo Gente de Zona, Salvadoran singer Alvaro Torres and Dominican José Alberto El Canario.
The interpreter of hits like "Que alguien me diga," "No pensé enamorarme otra vez" and "Perdóname" and winner of several Latin Grammy awards, is an artist with many followers in Cuba, but until now he had not performed on the island where he said he had arrived "at the ideal time."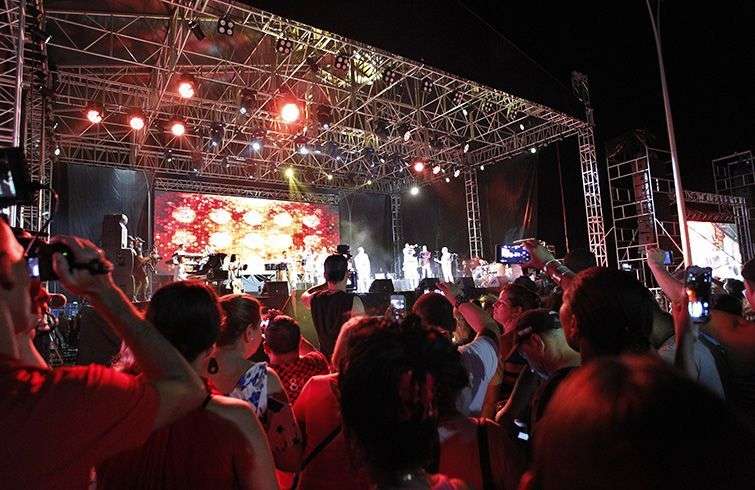 The Puerto Rican singer, with some 20 records released with his repertoire, has shared the stage with renowned Cuban artists like Descemer Bueno, El Micha and son musician and improviser Cándido Fabré, of which he has said he is a great admirer.
With this concert in Havana, Gilberto Santa Rosa, 55, bid farewell to Cuba to travel to Ecuador, the next leg of the tour in which he has programmed performances in 40 cities from 19 countries.
His was the second artistic presentation in front of Havana's Malecón, after the concert by Mexican singer-songwriter Armando Manzanero on Sunday night.
EFE / OnCuba
Authors