I met a guy who sounded like something out of a novel by Chuck Palahniuk, the American writer I promised to elaborate a bit on this week and of whom I'm already mentioning two books: Rant: The Oral Biography of Buster Casey and Fight Club. They are the ones that I have read.
He has others that are quite famous, and what's more, I think I can bring up one more title, Lullaby, the terrifying story of a journalist and a real estate agent who investigate cases of sudden death in children. One day, suddenly, they find a certain common element in their investigations: a book inside which there is a lullaby that will kill whoever listens to it.
I mentioned the writer, if someone is wondering, moved by an established association seeking to define Argentines and that kind of rage that sometimes seems to dominate them. Today I keep the promise by bringing up two of his works, in which that anger that he likes to develop stands out.
The association has little to do directly with the type of violent attitudes that germinate in his characters, a quality for which they get to commit brutal acts that many times they consider only as pure entertainment.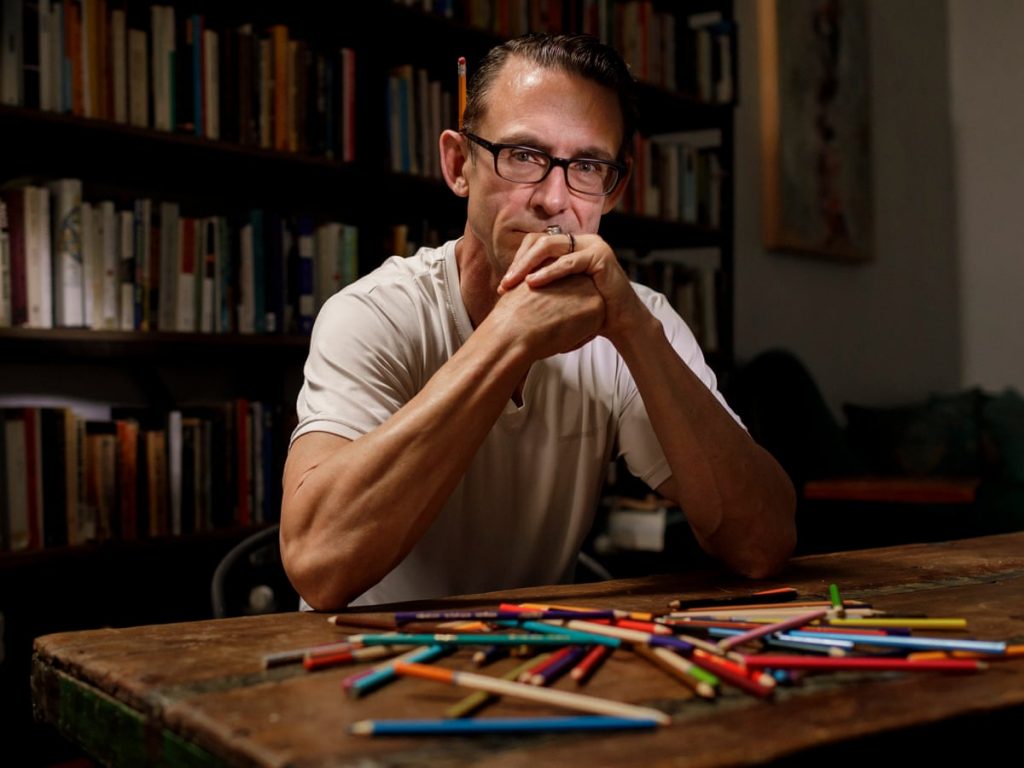 The guy I knew, and whom I've ended up relating to the characters of the aforementioned novels, written by the 58-year-old author, was moved more by deprivation, anguish and, specifically by hunger, as Hamsun puts it in one of his famous novels, than by some kind of angry or raging attitude, at least visibly.
Just evoking it leads me to a memory that, at the same time, belongs to the imaginary, to the legends of the special period. If it weren't because I heard it and saw it, I would say today that I have fallen into the trap of rumor when it becomes myth.
This person did not go to meet the class of individuals frequented by the narrator of The Fight Club; he did not embrace those who had only a few days to live to mourn their misery with them; but he did spend his time visiting places that only people go when they have something to fear or at least much to regret.
This guy was a fan of funeral homes and hospitals. He was never sick, that I knew of; nor had anyone hospitalized or deceased; despite that, he was seen around there and he boasted of his inventiveness. It mattered little to him that the wake in this or that chapel was in a distant town or that he didn't even know a single doctor in the hospital; at certain times he would arrive on his bicycle, it was enough for him because hanging around cafes was his act of salvation.
If centralized economies have something good, it is that they place certain goods where demand never shoots up, so cafeterias such as those in funeral homes or hospitals had, in those days, and apparently almost permanently, a minimal gastronomic offer that this person had located well, making these points part of his daily route.
In this way, and I don't know if he also had to lie to the salesclerks, feigning a teardrop or an unexpected pain ("Everything will be fine," says Bob to the narrator of The Fight Club: "Now cry") he managed to buy his bread with a sandwich spread, drink his coffee, and hopefully even take home a glass of yogurt.
If you hadn't read either of these two books; if you don't even have a clue about the book I've cited now, The Fight Club, the David Fisher movie works the same way, which you will surely have enjoyed at some time. It is from 1999, has a script by Jim Uhls and has performances like those of Edward Norton, Brad Pitt, Helena Bonham Carter and Meat Loaf.
Before creating his own circle of loyal friends, a club dedicated to fighting, to boxing until one of the opponents fainted (you fight to fight; sometimes you fight to lose, to provoke, to suffer or reconsider) the narrator has visited all kinds of therapies or spaces for patients with terminal illnesses ranging from testicular cancer to a parasite in the brain.
I remember the scene in which the narrator is buried in the breasts of Bob, who, as a result of hormonal treatment after having both testicles amputated, have grown like two udders. "Bob loves me because he thinks my testicles have really been removed," I read the quote, and I think of that person who is part of my past, wondering something similar while asking for a snack.
Both The Fight Club narrator and Buster Casey (the protagonist of Rant) and, in some way, this old acquaintance of my family, are beings that represent in fiction and reality certain individuals who escape logic to, on their own, make society pay in the least expected way.
One checks the present by putting all men to fight, turning that almost thought game to kill time into a necessity that endangers everyone; the other invents a kind of collective party characterized by vehicles crashing where random death and violence on the roads become part of its attraction, he calls it: "party crash."
For these kinds of stories, quite effective satires portraying a part of the modern condition, Palahniuk's writing has sometimes been defined as exalting violence.
Another of the characters, in this case of Rant, of the many who narrate the story, since the novel is technically composed by the story told by different voices, ensures that our great civilizations have always been destroyed by epidemic diseases. He affirms this not because of a virus like the one that keeps us with a mask around the world right now, but because what turned the city into chaos was precisely an outbreak of collective rage that was born out of naivety and, at the same time, out of the wild world of animals.
Rage would be the new epidemic and, in this author's books, it is his favorite subject.
The man who visited hospital cafeterias during the 1990s, and in Holguín, will not be an example of that rage described by Palahniuk, but neither will his be an expression of the same; although, in his case, it is drugged, cramped rage, neutralized by need.
Authors