It is an atypical establishment, with a striking architectural composition and interior design. According to Havana's night owls, it's one of a kind. Is it a restaurant, a bar, a party hall? Up&Down, located at the corner of 5ta and B streets in Vedado, is all of those things; it is a quiet place with good music where you can go alone, with a companion or with a group of friends to enjoy excellent food and an extensive list of beverages and cocktails.
The space is divided into two levels, upstairs and downstairs, hence the name. It is open every day from 3 p.m. to 3 a.m., and becomes increasingly packed with the lateness of the hour. It was designed for an essentially Cuban clientele, although it is also frequented by foreigners who live on the island, especially from diplomatic and business circles.  Cuban celebrities have made Up&Down a favorite hangout, with customers like Descemer Bueno, Haila Mompié, Pachito Alonso, Pablo FG and Lazarito Valdés, and it's not unusual to find entire production teams there celebrating after having finished shooting a film or soap opera. The totally transformed space was once home to the Le Mans club, whose opening in December of 1960 featured a performance by Pacho Alonso, and whose stage was graced by the likes of legendary singer La Lupe and Orlando Vallejo, Celio González, and Orlando Contreras.
Popular dishes at Up&Down include the breaded chicken, Galician-style octopus, and beefsteak. The surtido mixto, a tapas platter, is outstanding: piquillos filled with tuna, fish perlan, chicken fajitas, Serrano ham slices, olives, ham and cheese rolls, and chicken and ham croquettes. The croquettes in particular have gained such a reputation that many restaurant owners make a stop at Up&Down to buy them and take them home.
On Wednesdays, there's a two-for-one drink special. The bar features 15 brands and types of rum; 14 of crème and liqueurs, and 12 of gin. The whisky assortment includes 25 brands, and there are seven each of tequila and vodka. In any case, a diversity of Cuban rums and beers is prioritized and championed. Typical cocktails such as the mojito and Havana Special maintain their preeminence, and, as in any other bar in the world, the gin and tonic is a must.
The bartenders can also fix you the house drink, an Up&Down, featuring half an eight-ounce glass of chocolate-flavored tequila topped with piña colada and garnished with a sprig of peppermint.  It is delicious but explosive. Taste it and immerse yourself in the magic of Up&Down, an establishment that lends a unique note to the night in Havana.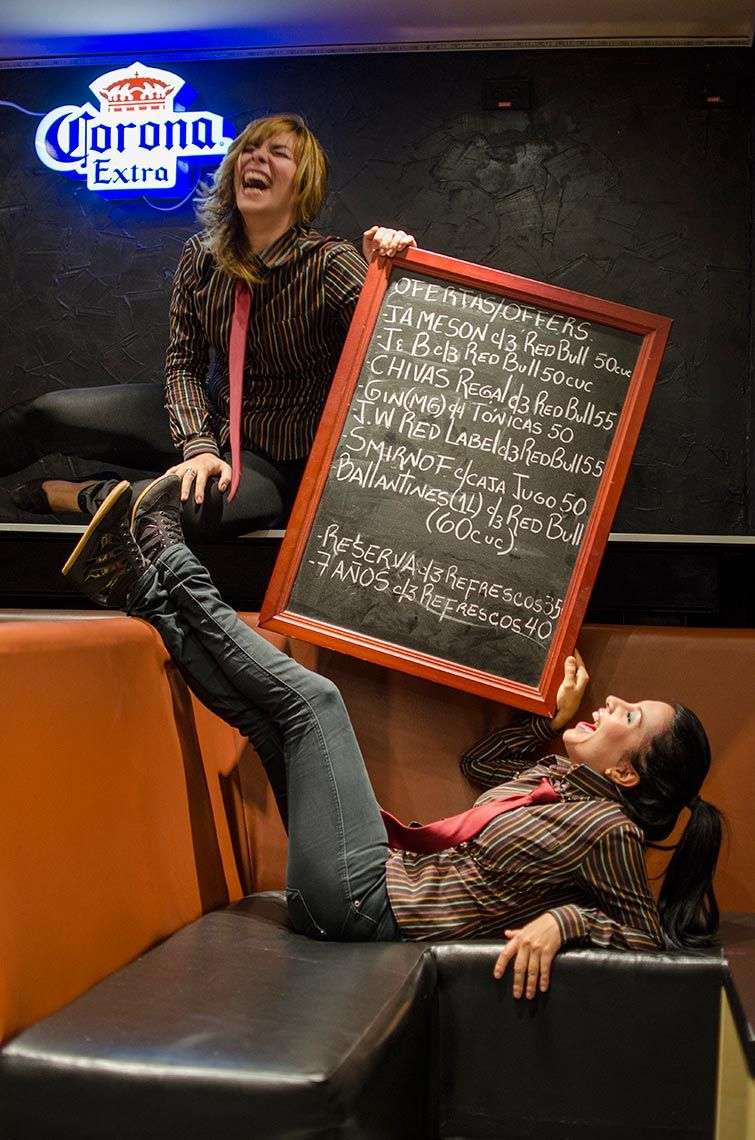 * Up&Down. 5ta esquina a B, Vedado, Havana.
Authors