Cuba could become the "unity capital of the world," said Pope Francis in reference to the role played by Cuban President Raul Castro and the Cuban people in facilitating the first encounter in almost 1,000 years between a Roman pope and a patriarch of the Russian Orthodox Church.
At around 4:30 p.m. the two leaders of the largest Christian churches of the world met at the Jose Marti International Airport in Havana.
"We talked like brothers. We share the same baptism, we are bishops," said Pope Francis shortly after the meeting.
Patriarch Kirill also made statements about the meeting:
"It was an open discussion of two hours, where we shared our full understanding of our commitment to our churches, to the community of believers, to the future of Christianity, and the future of the human civilization," he said.
"It was an extensive conversation, in which we had the opportunity to understand the position of the other," he added before pointing out that both Churches can work together to defend the Christians of the world, and fully commit to stopping wars and promoting respect for all human lives all over the planet.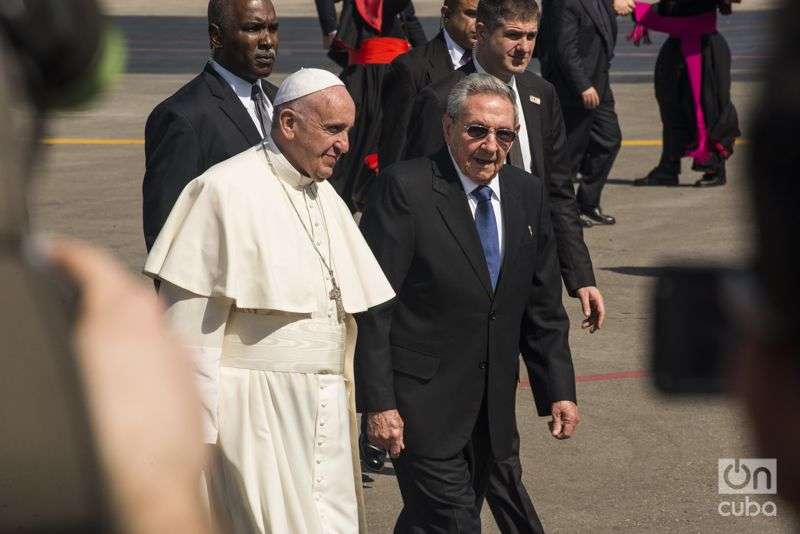 "We have agreed on viable initiatives which can be implemented," said Pope Francis, for whom the unity of the two poles of Christianity should be achieved gradually along the way.
A symbolic exchange of gifts followed the ceremony: Kirill presented Pope Francis with a painting of Our Lady of Kazan, the main icon of the Russian Orthodox Church, while Pope Francis presented him with a reliquary of Saint Cyril and a chalice.
Present at the ceremony were the Cuban President, Raul Castro, and Foreign Minister Bruno Rodriguez, who have kept a low profile in their roles as facilitators of this meeting.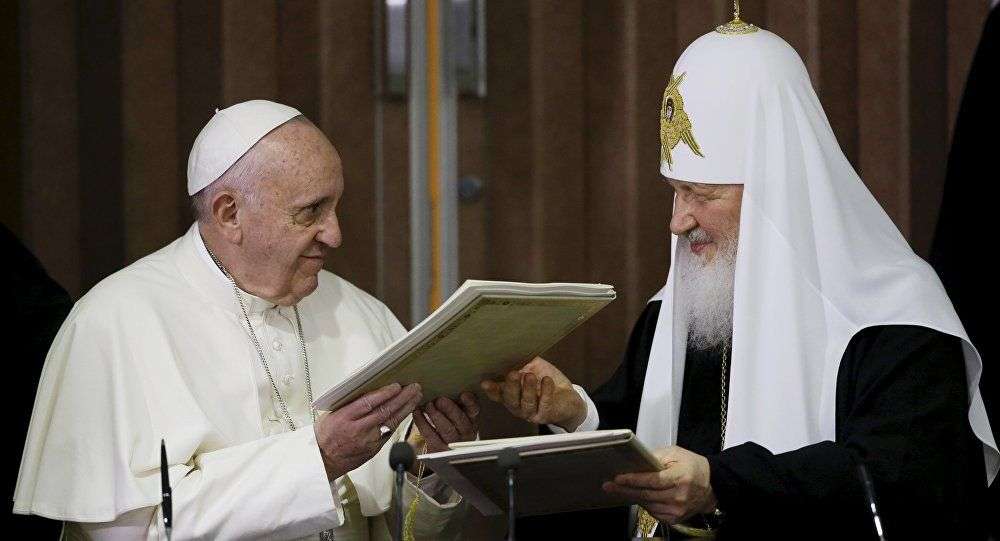 The joint declaration
A declaration that includes 30 items is the most important outcome of this encounter in the Cuban capital, all of them aimed at laying the foundations for the unity that both leaders expect to achieve as of this moment.
Among these points are summoning the international community to take measures to avoid the displacement of Christians in the Middle East and Africa, and insisting on the need to hold talks to find solutions to violent conflicts in that region.
Both leaders pointed out that all religious denominations have the responsibility to teach their followers to respect other faiths, and urged the international community to seek an end to violence and terrorism.
The meeting has also been perceived as a new success for Cuban diplomacy, which had already mediated in the Colombian conflict, and had negotiated the normalization of relations of the island with the United States.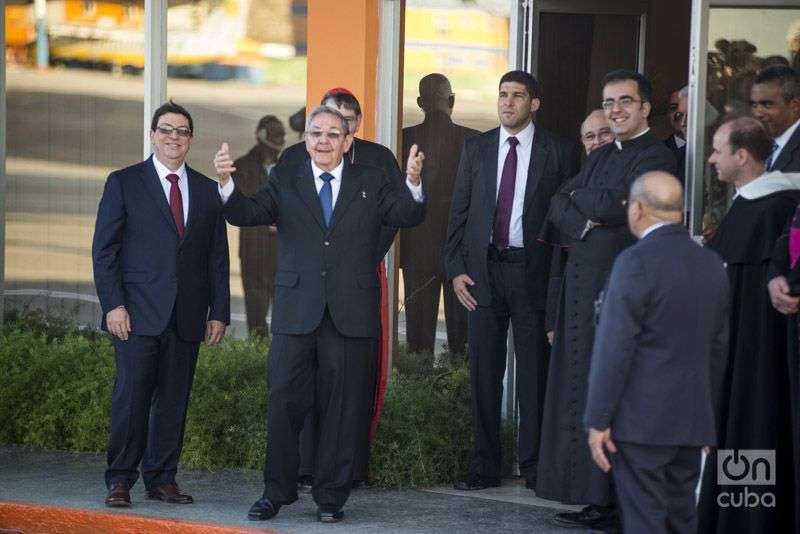 Authors