La segunda piel is the newest Contemporary Dance of Cuba's (DCC) world premier. It will be on stage the whole weekend with musical surprises so if you're a DCC addict don't miss it!
There will be more Dance in the Hispano-American Culture Center. In Visual Arts, three very well recommended expos, so take your time and check the banners. In Music, all kind of concerts, and the new CD release of La Charanga Habanera.
In Theater, one play in El Mejunje. In Comedy, laughs just by listening good music. In Cinema, one film of the International Gibara Film Festival, and of course the Summer Cinema continues with a lot of movies. And last but not least, as usual, you'll have everything happening in FAC.
Lots of thing to do, so no excuses and see you around!

Contemporary Dance of Cuba's world premier
Contemporary Dance of Cuba (DCC) will premiere the new choreographic creation by Julio Cesar Iglesias, La segunda piel. This will be happening during the weekend in the Great Theater of Havana (Friday and Saturday at 8:30 pm. Sunday at 5 pm.). For these presentations the company has the honor of having the presence on stage and live music of one of the most important underground German DJs.

Dance with different styles
In the event The Dance and its styles, happening every three month in the Hispano-American Cultural Center, the companies Asi somos, Soho, Malpaso and JJ will perform. Tickets will for sale one hour previous the beginning with a cost of 5 CUP.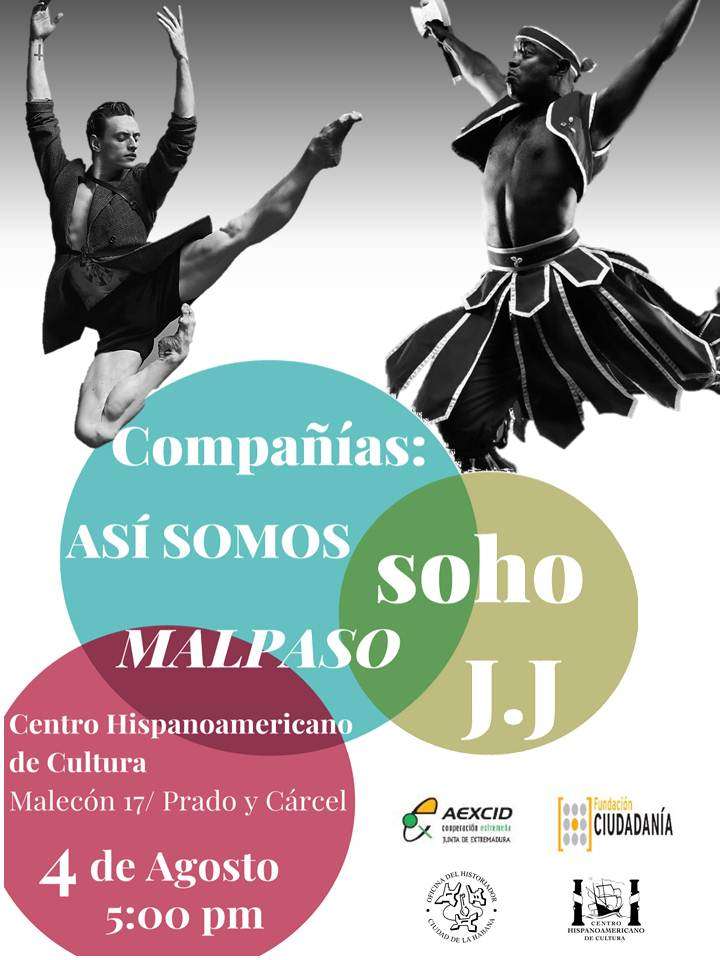 Tropical Mantra
Galeria Taller Gorria invites to the personal expo Tropical Mantra by Spanish artist Fatima de Juan Xena. Inauguration will be today, at 7 pm, in gallery El Artista (Picota #259, btw San Isidro and Desamparados, Old Havana).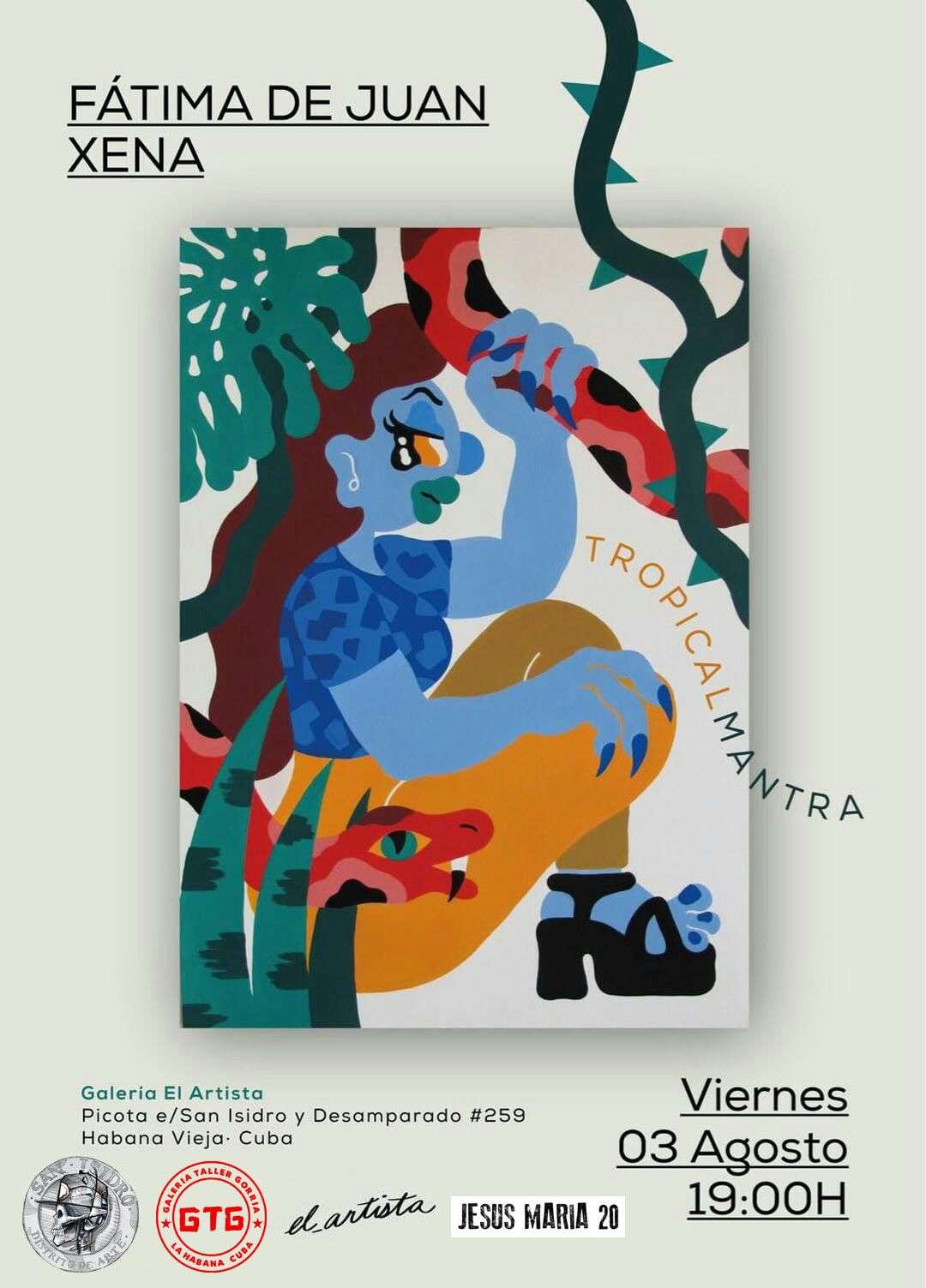 Flotabilidad by Mabel Poblet
Galeria Habana and the National Council of Arts invite to the persona exhibition Flotabilidad by Mabel Poblet. This will be today, at 5 pm, in Galeria Habana (Linea btw E and F, Vedado).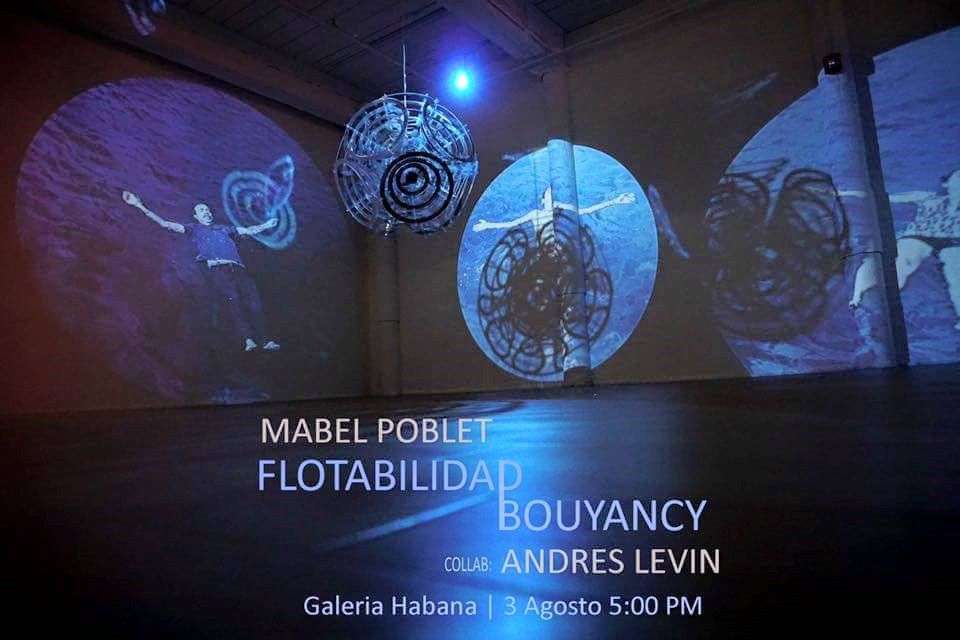 Expo in La Marca
Otra Constelacion, personal expo by the Spanish artist Elena Mendizabal Eguialde, will be inaugurated today, at 5 pm, in La Marca.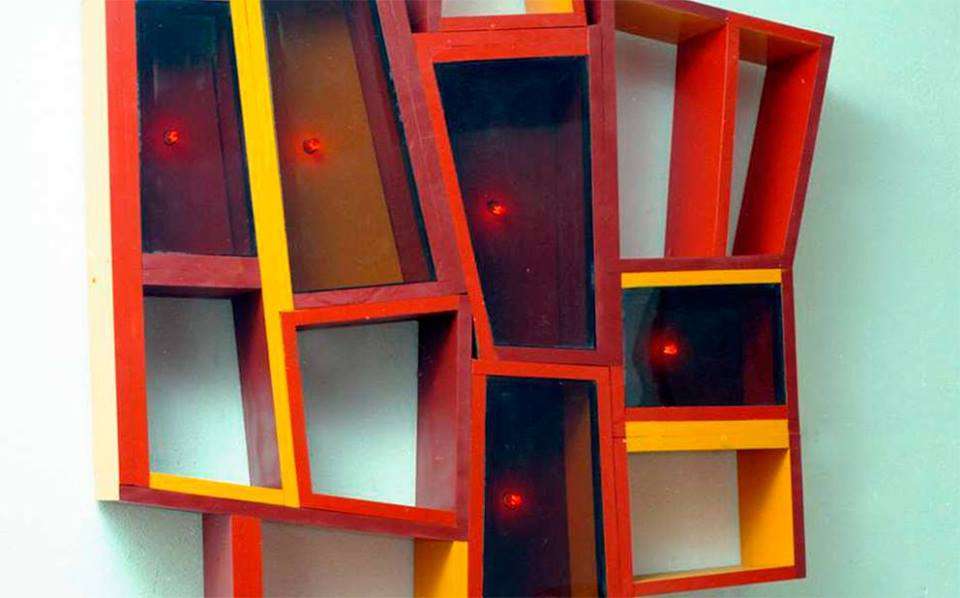 Polito under sky
Polito Ibanez in concert today, at 5 pm, in Pabellon Cuba.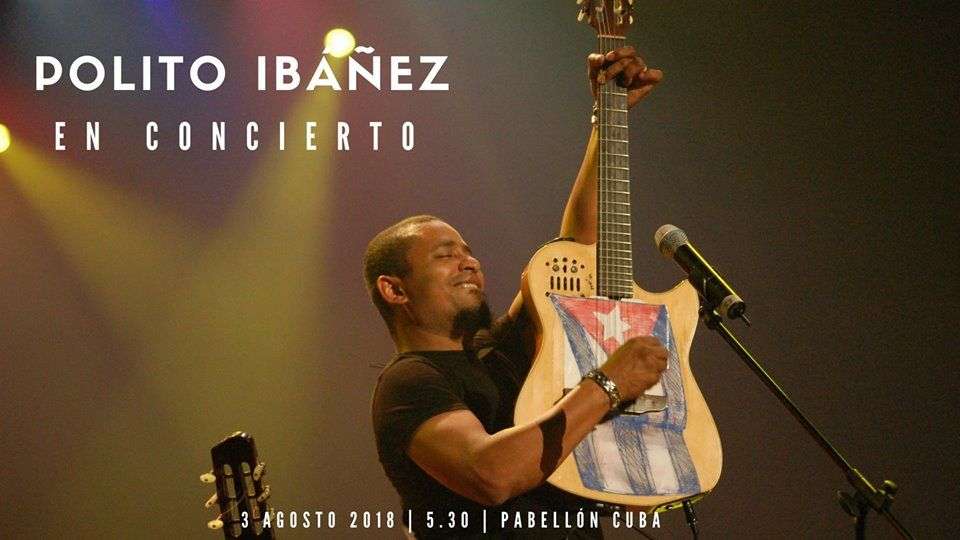 La Quenística in Fine Arts
The Argentinian musician Rodrigo Sosa will perform with his project La Quenistica tomorrow, at 7 pm, in the theater of the National Fine Arts Museum.
One of the guests for the occasion will be Adonis Panter and his group Osain del Monte. The concert will be a sort of trial platform for the release of La Quenistica's first album next September, to be recorded live as a CD/DVD.


Double in Pazillo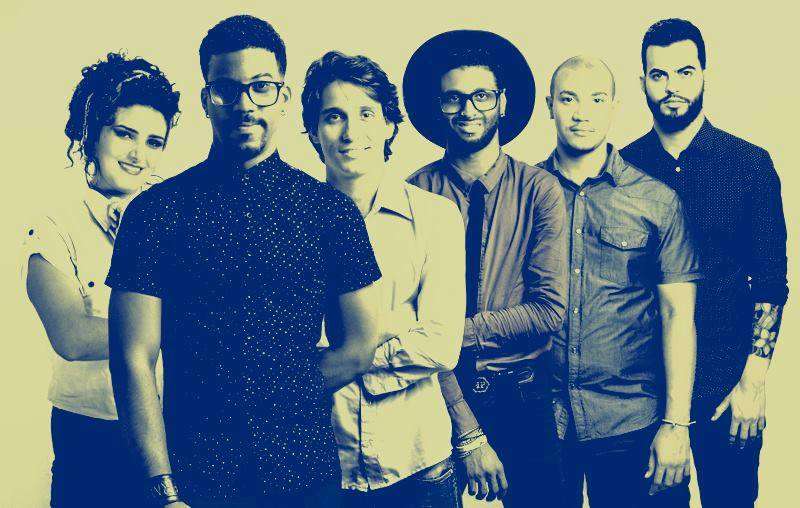 Group Teamglao in concert, tomorrow, in Bar Pazillo, at 10 pm. On Sunday, the exclusive presentation of Sahara, same time.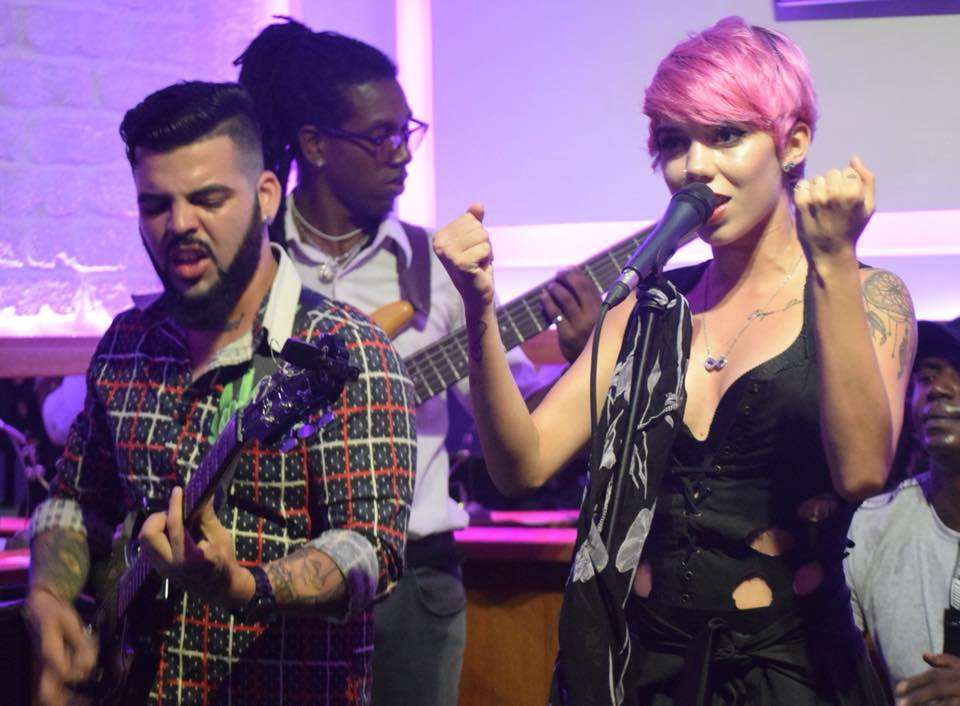 El Tosco in Pabellon
Jose Luis Cortes and NG la Banda in concert tomorrow, at 5:30 pm., in Pabellon Cuba.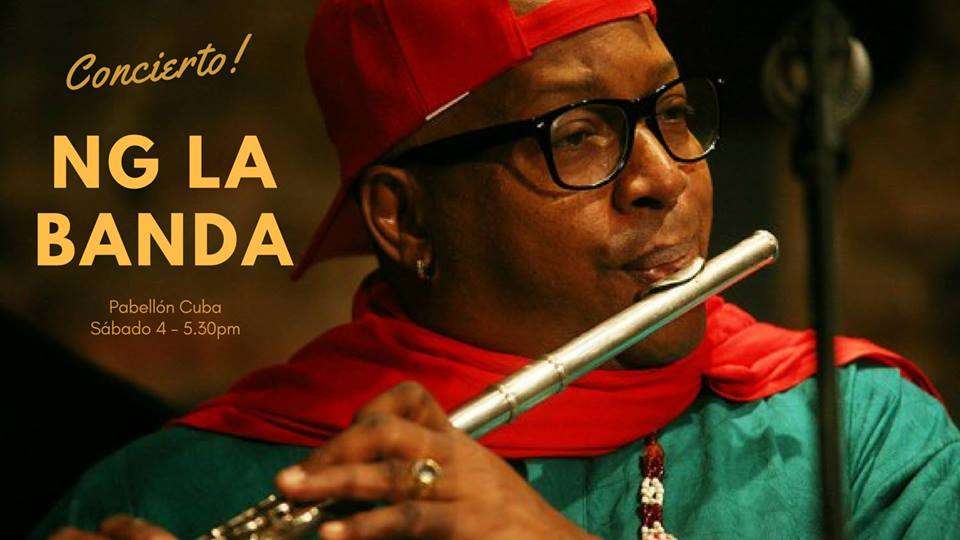 Qva Libre in Q'Bolá
Next Wednesday, at 11 pm, Qva Libre in concert in Bar Q'Bola (42 St. btw 1st and 1st A, Miramar, Playa).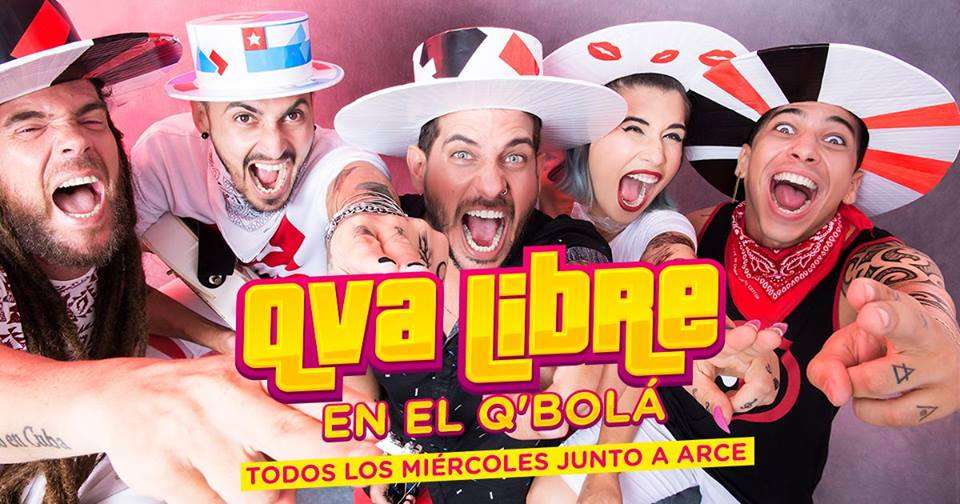 La Charanga Habanera gets higher
La Charanga Habanera will launch their new CD Subiendo la parada. It will happen today, in Restaurant 1830, at 5 pm.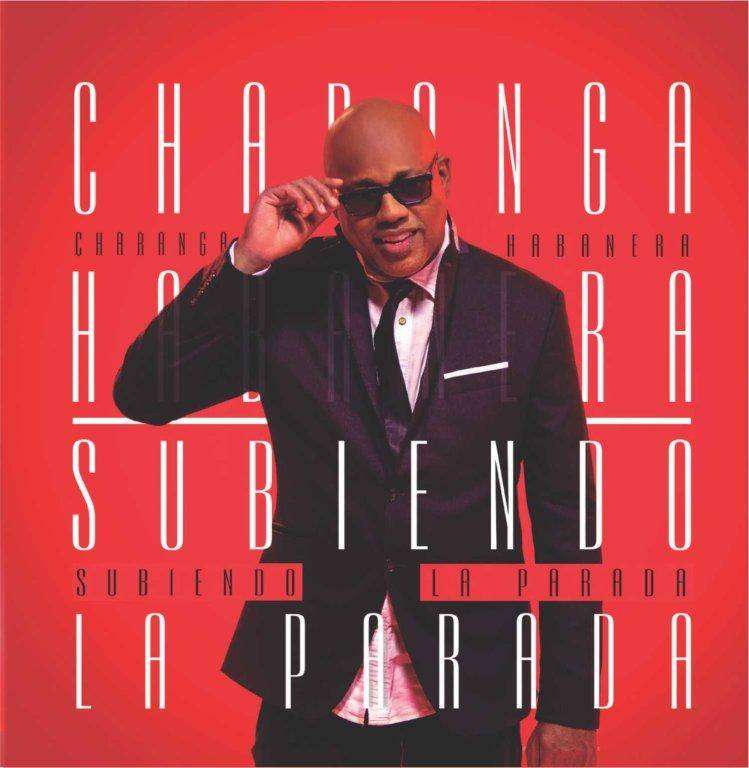 After their previous album was nominated for a Latin Grammy, this new CD is for the dancer to dance! It has 11 original tracks and two Spanish versions of international hits.


Teatro in El Mejunje
Teatro SinNombre and Grupo Teatro Escambray present the play Adicta al Dramon, awarded recently in the Feminine Writing Theater Festival, is back to the stages today and tomorrow, at 9 pm., in El Mejunje, Santa Clara. This is the story of a fifty years old woman with menopause who decided to go to tell her story in an addict group.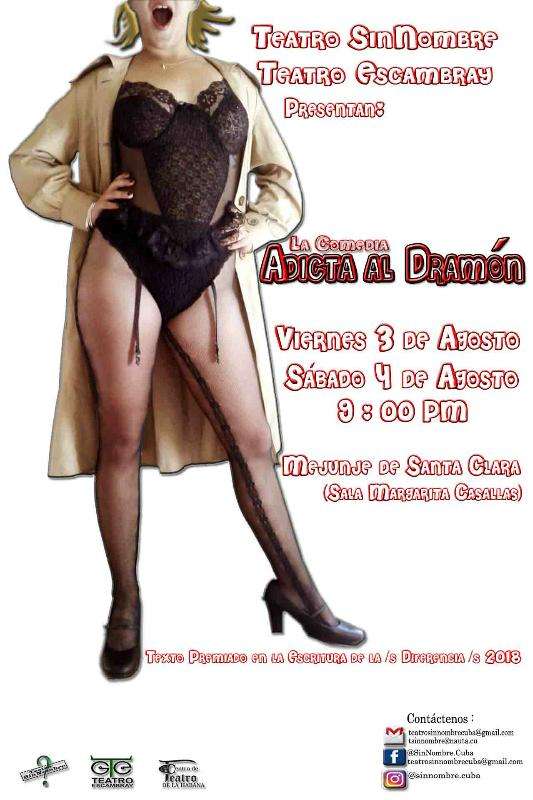 Music to laugh
Comedy in the Cuban music is a show by Virulo and will be on tour all over Cuba during August. His guests will be Jorge Dias and Tony Avila so if you really want to laugh listening good music this is your chance. The last presentation will be in Havana's Karl Marx theater on August 18th, so follow our news about it.

Let's go to FAC
FRIDAY, August 3rd
8:30 pm: Open dance class by Danza Teatro. "From action to movement". Taught by Tamara Venereo. Nave 3.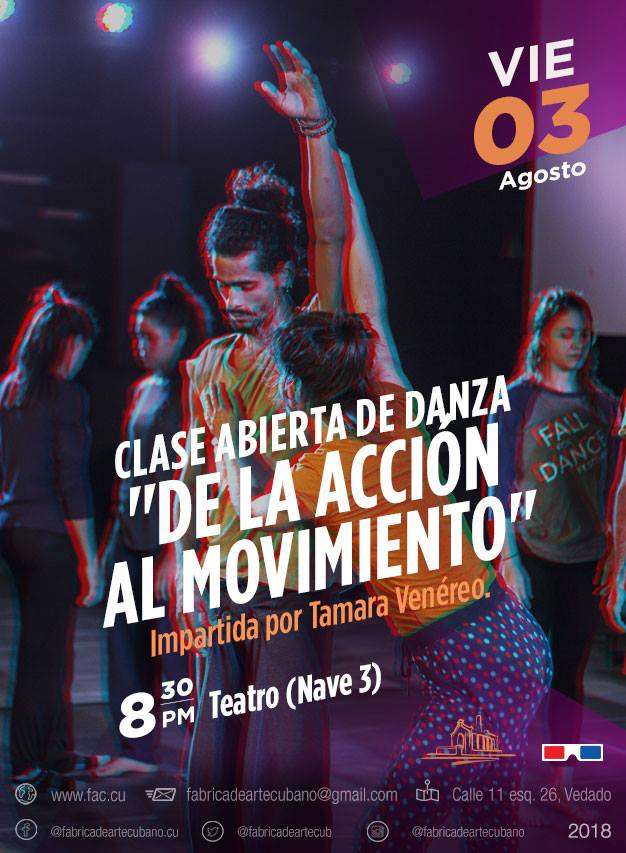 9:30 pm: "Just Capoeira". Cuban young association of capoeira dancers. Nave 3.
9:30 pm: Session DJ Producer: Ivan Lejardi. Nave 1.
11 pm: Isis Flores in concert. Nave 4.
12am: Open Jazz Jam with Miguel Sarduy. Young sax player, Jojazz awarded, student at ISA. Nave 1.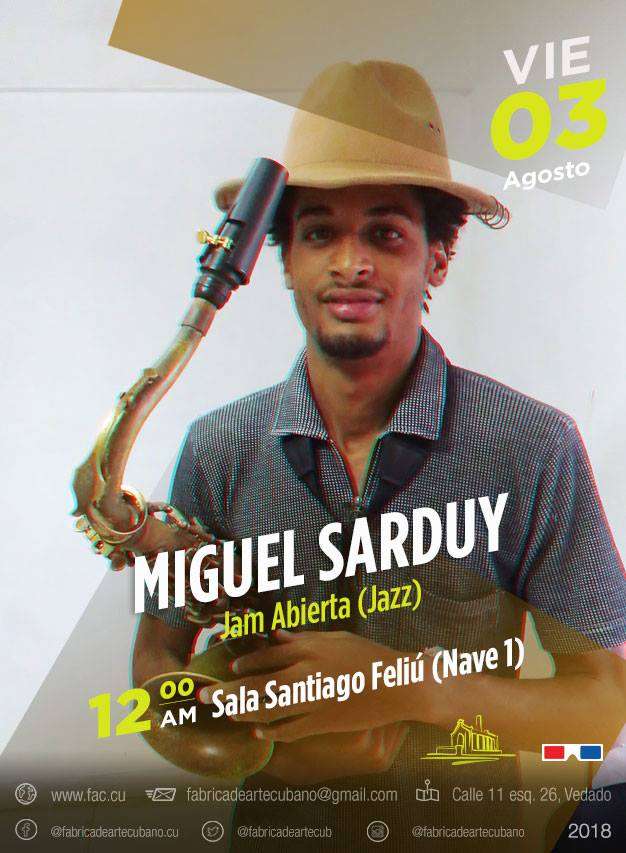 SATURDAY, August 4th
9pm: Fashion show. Collection Habana 500, Vanesa's bathing suits. Nave 3.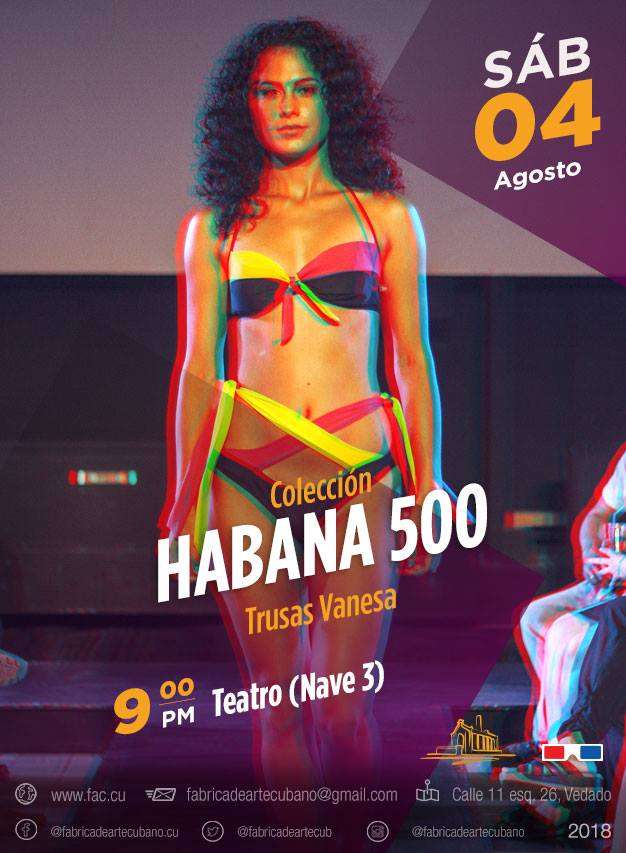 9:30 pm: Session DJ Producer: Ivan Lejardi. Nave 1.
11pm: La Reina y la Real in concert. Nave 4.
12:00 am: Rock and Roll in FAC: Cock-Tail. Hard Rock band covering Led Zeppelin, Deep Purple and Van Halen. Nave 1.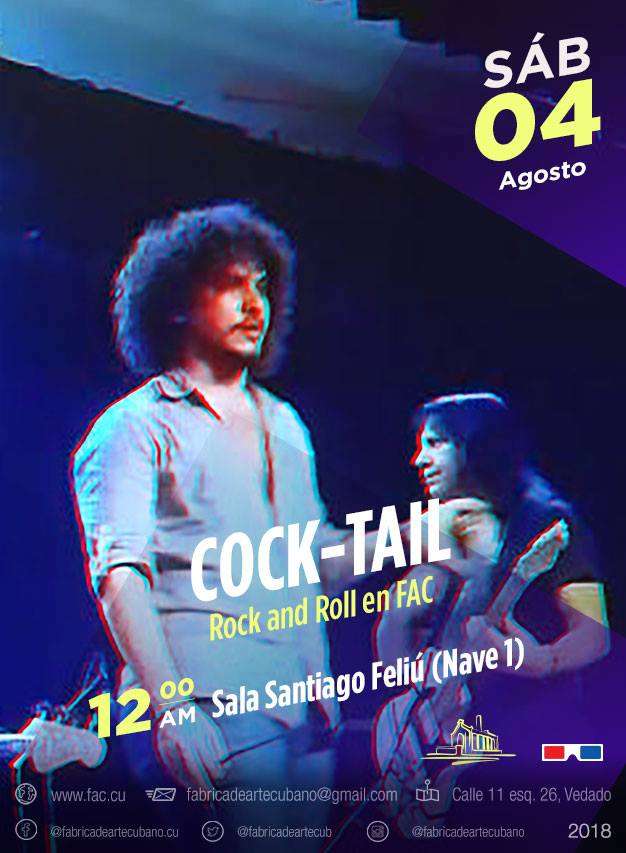 SUNDAY, August 5th
9 pm: Play: "Todos los hombres son iguales" by Aire Frio theater. Written by Junior Garcia Aguilera. Directed by Eduardo Eimil. Nave 3.
10 pm: Emilio Martini and Natural Trio in concert. Nave 1.
10 pm: Persona Project presents "Be careful", theater-dance show. Nave 5.
11 pm: Hector Tellez Jr. in concert. Nave 4.
11:30 pm: Session DJ Producer: Ivan Lejardi. Nave 1.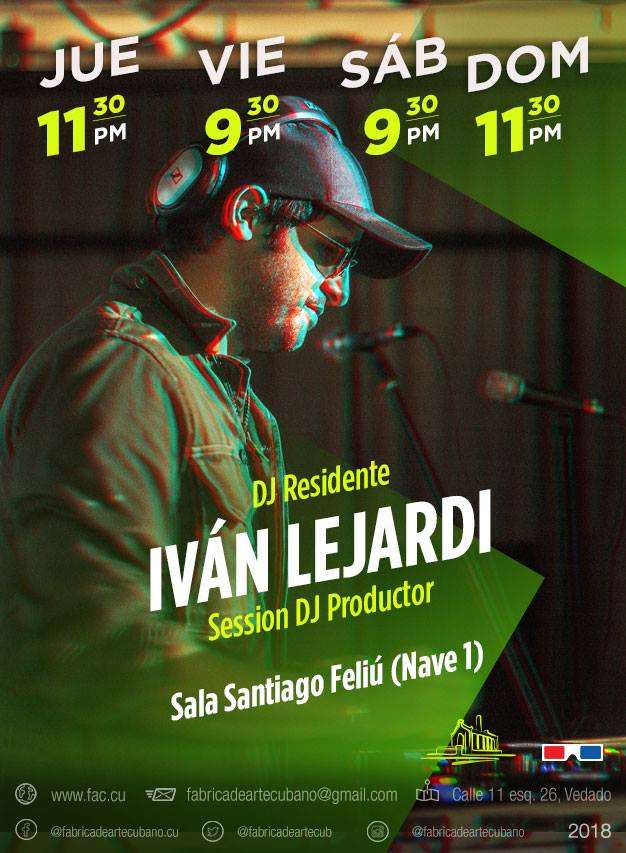 Gibara's Film Club
Film Club dedicated to the 14th edition of the Gibara Film Festival, today, at 8 pm., in Casa del Festival (19th St. corner to 2 St., Vedado).
Toast: 8 pm.- Yelin Room- Havana Club courtesy.
Screening: 9 pm.- Pool area.
LOS MODERNOS. Dir. Marcela Matta and Mauro Sarser//2016//Fict. // Uruguay // 135'// Two parallel stories of two women trying to work in their relationships and their motherhood without leaving their professional lives and sexual freedom.


Authors