AM-PM folks say future is here and Cuban music professionals must be part of it. That's why they'll have their fourth event. Days of a lot of talks and a lot of music. You're all invited!
To keep the Music spirit, another super event: Laura Pausini and Gente de Zona in concert for free in Ciudad Deportiva. Also Silvio Rodriguez concert, electronic music, choir festival and much more.
In Visual Arts, proposals from de Lyon Biennale in France. In Cinema, some Spanish films. In Theater, the new play by El Ciervo Encantado. And in FAC, a little bit of everything.
See you around!
AM-PM for fourth time
About to begin the fourth edition of the AM-PM "America for its Music", from June 26th to 29th in FAC, from 2 pm to 5 pm.
The event proposes four talks with a general topic: "Music auto-management in digital contexts", mainly for music professionals and everyone interested in update the knowledge about creation challenges, distribution and broadcasting for the contemporary artist.


To end the event, on Friday, the launching of Magazine AM-PM and X Alfonso in concert with Roberto Fonseca. Check out the program here: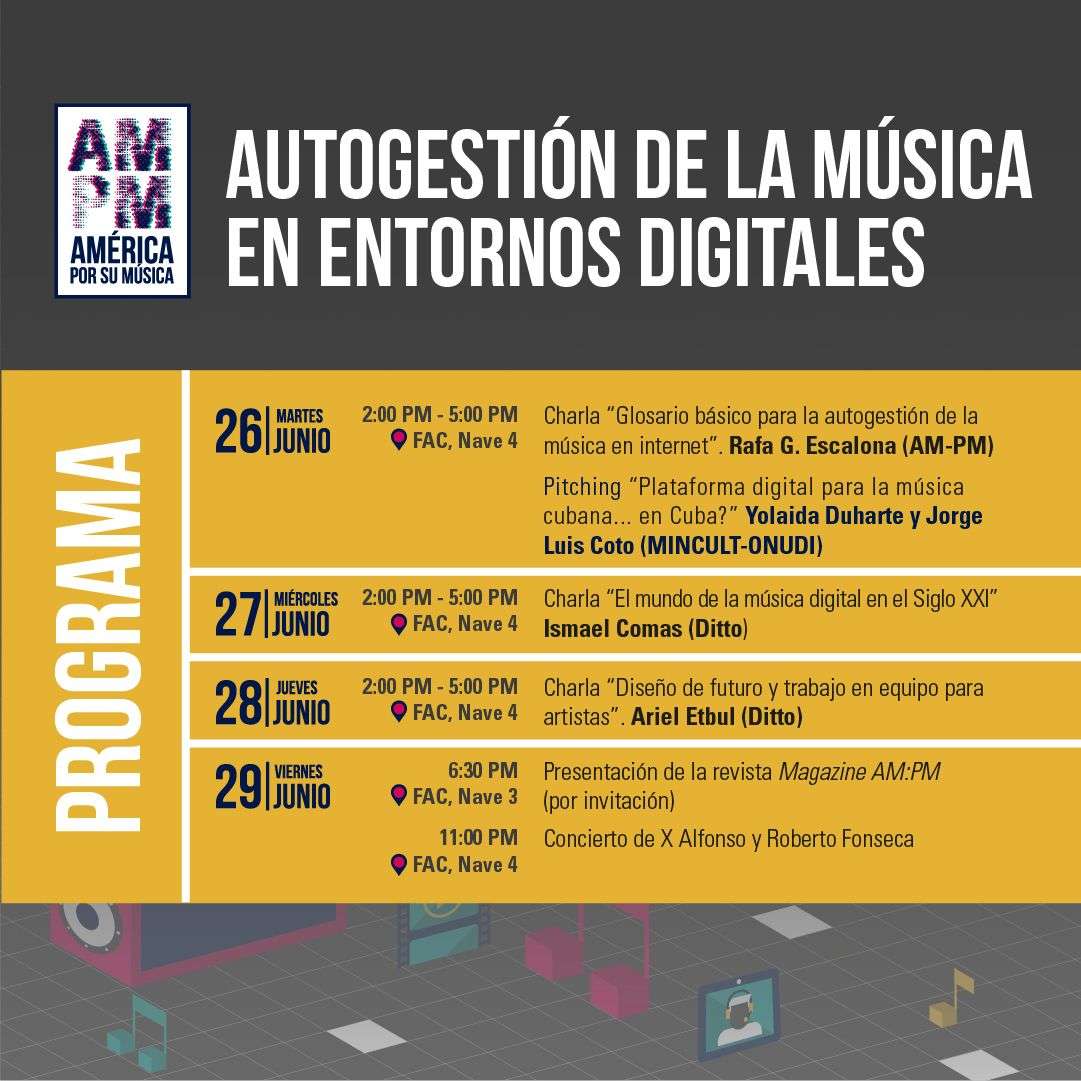 Pausini in Cuba
Laura Pausini and Gente de Zona in concert, next Tuesday, June 26th, at 9 pm in Ciudad Deportiva in Havana.
https://oncubamagazine.com/noticia/pausini-gente-zona-concierto-unico-la-habana/
The show will be Laura Pausini debut in Cuba. One of the concert's hit will be Nadie ha dicho, video clip with more than 25 million views in Youtube.

Silvio in Matanzas
Today, at 7 pm, Silvio Rodriguez will offer the 94 concert of his neighborhoods tour, in Parque de la Estrella, in Matanzas. This concert will be parte of the First Encounter of Trovadores in Matanzas. As special guest the singer-song writer Yunier Perez Garcia.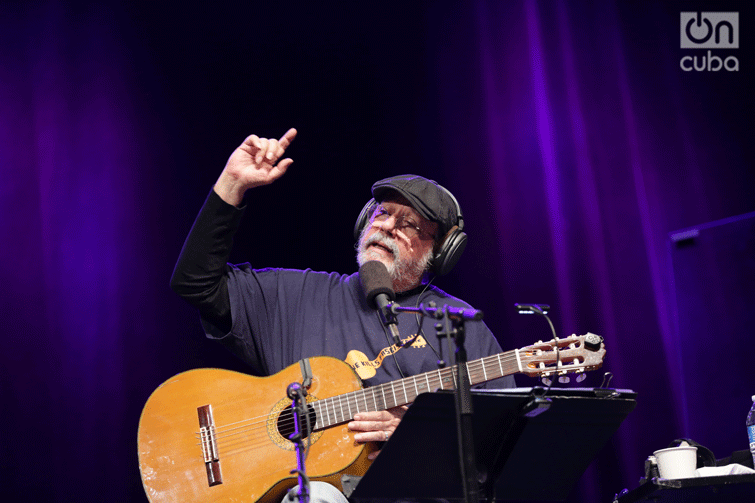 Electronic and Analogic
Party with DJoy de Cuba and guests tomorrow, at 6 pm, in La Chorrera. Twelve hours of electronic music!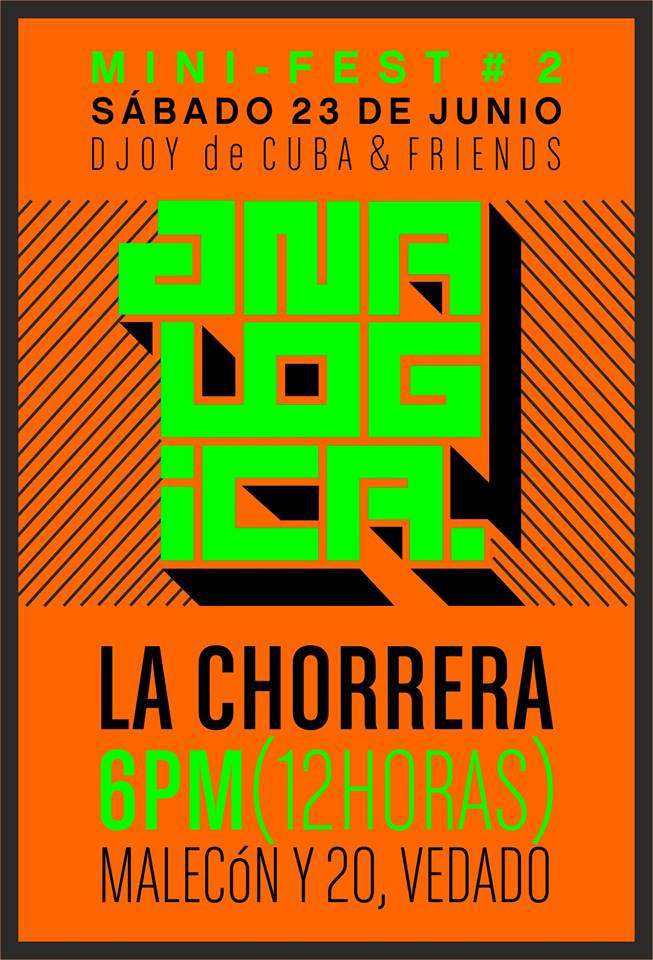 CorHabana 2018
The XIII International Choir Festival CorHabana 2018, from June 26th to 30th in Havana. Inauguration in Convent San Francisco de Asis, at 6 pm.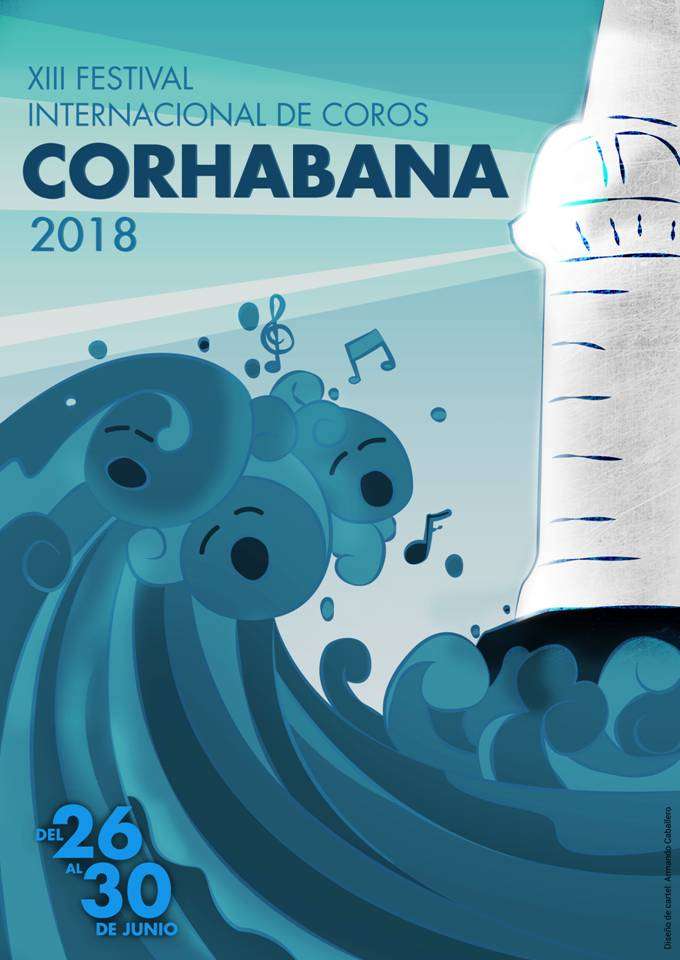 Programación de conciertos:
Day 30th
Oratorio San Felipe Neri (4 p.m.)
Days 27th, 28h and 29th
Church San Francisco de Paula (7 p.m.)
Centro Hispanoamericano de Cultura (5 p.m.)
Days 27th, 28th, 29th and 30th
Fine Arts Musem (Universal Arts building)
Museo de la Revolución (3 p.m.)
Closure: Day 30th
Covarrubias Hall of Teatro Nacional (8:30 pm)
Workshops : Days 27th, 28th and 29th Time: 9:30 a.m. – 12:30 p.m.

Telmary is on
Every Saturday in Café Miramar (5th Ave. and 94, Playa)a different concert. This time Telmary y Habana Sana, at 2 pm.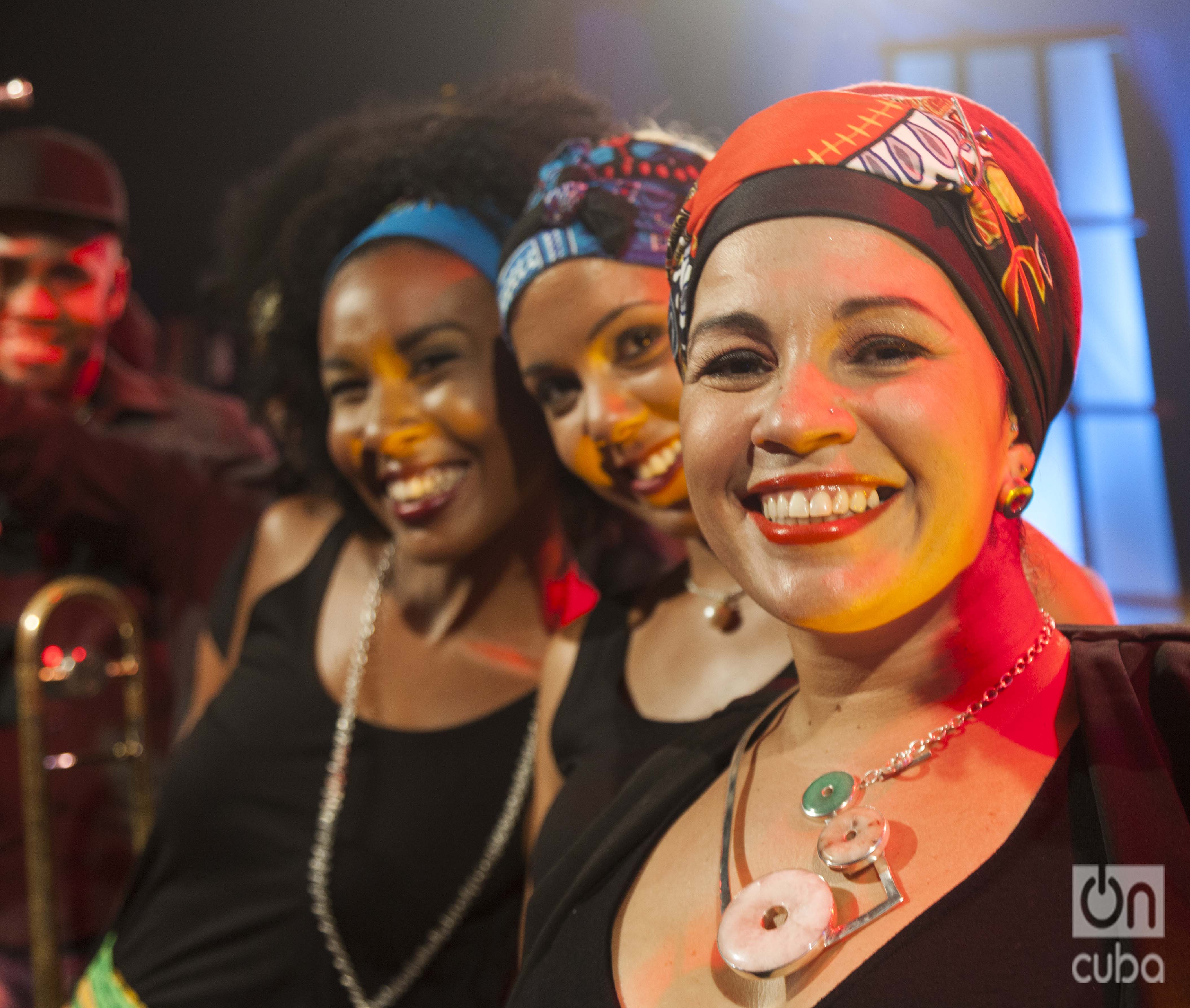 Quenistica in Yara
To start the summer a live concert in the lobby of Yara movie theater, with Rodrigo Sosa and Quenistica, as guests Oliver Valdes, Adel Gonzalez and Ruben Bulnes. This will happen tomorrow, at 6 pm.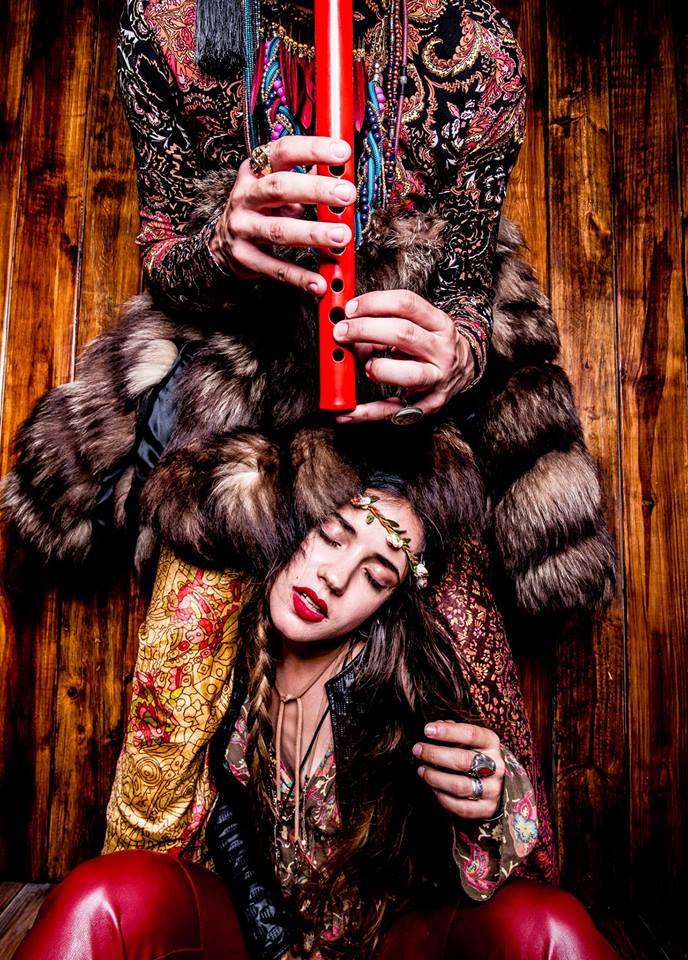 Varela in Miami
Carlos Varela and his banda in concert presenting a new CD El grito mudo, today and tomorrow, at 9 pm, in Flamingo Theater.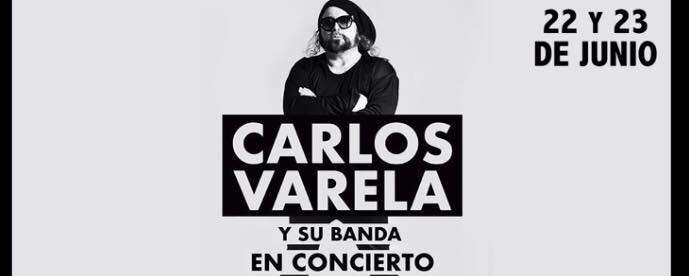 Rolando Luna Live
Rolando Luna in concert in El Tablao of the Great Theater of Havana, next Tuesday 26th, at 9pm.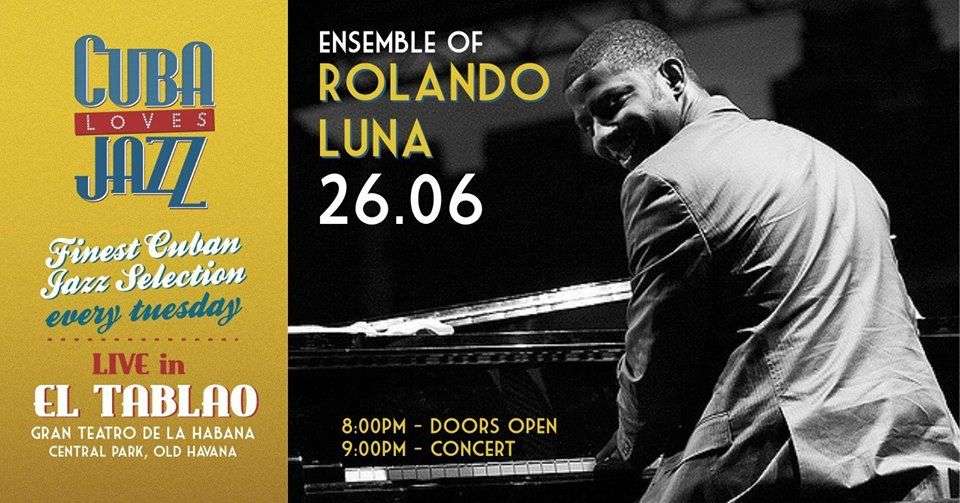 Bembe party
Afro-Cuban party today, at 8 pm, with DJ Milano in Bembe Bar (Barcelona St, corner to Amistad, Centro Habana).
Suspects and secrets in Villa Manuela
Gallery Villa Manuela inaugurates the show Sospecharan cuantos secretos hay?, by artist Hilda Vidal. Today, at 6 pm. Expo will be on until July 20th.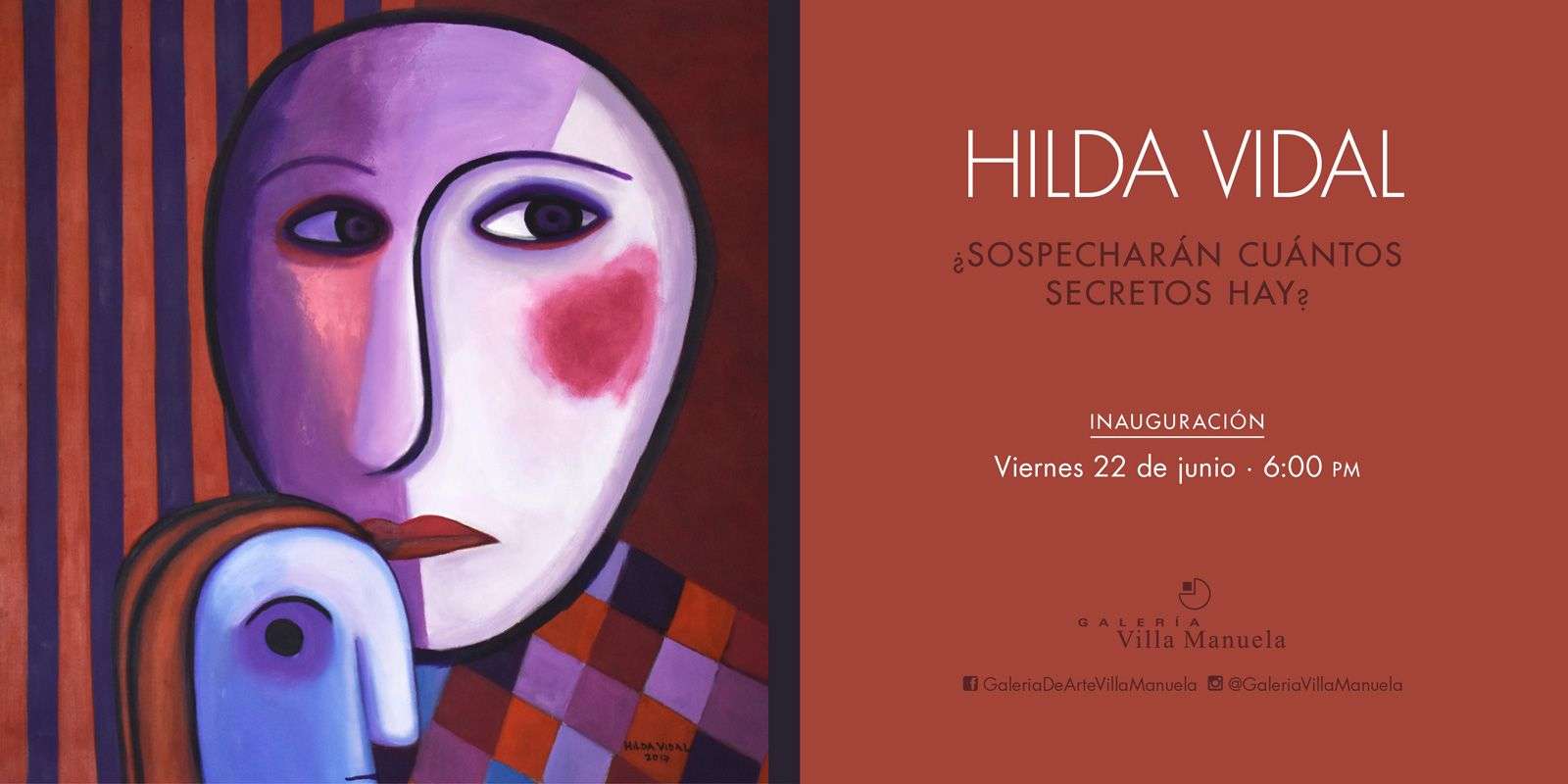 Rendez-vous in Havana
Expo Rendez-Vous, will be inaugurated today in Contemporary Art Center Wilfredo Lam, at 5 pm. The show is a international platform dedicated to the young creation and was founded in 2002 by the Contemporary Art Museum in Lyon, France.

Let's go to FAC
FRIDAY, JUNE 22nd
8:30 pm: Contemporary Dance Class by Niosbel Gonzalez.
9:30 pm: Dance: Company Pajara Pinta (Colombia). Nave 3.
9:30 pm: Session DJ Producer: Ivan Lejardi. Nave 1.
11:00 pm: William Vivanco in concert. Nave 4.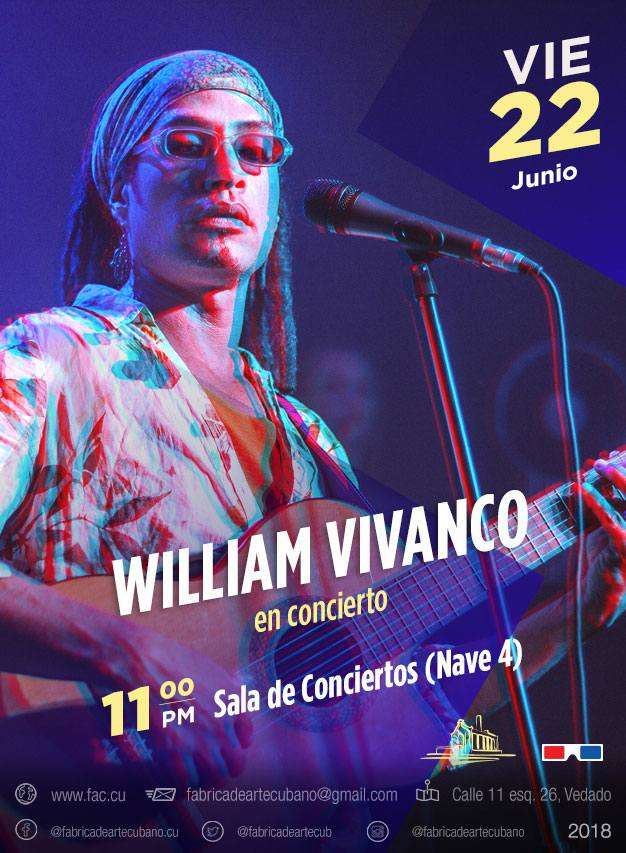 12:00 am: Open Jazz Jam with Jesus Pupo. Nave 1.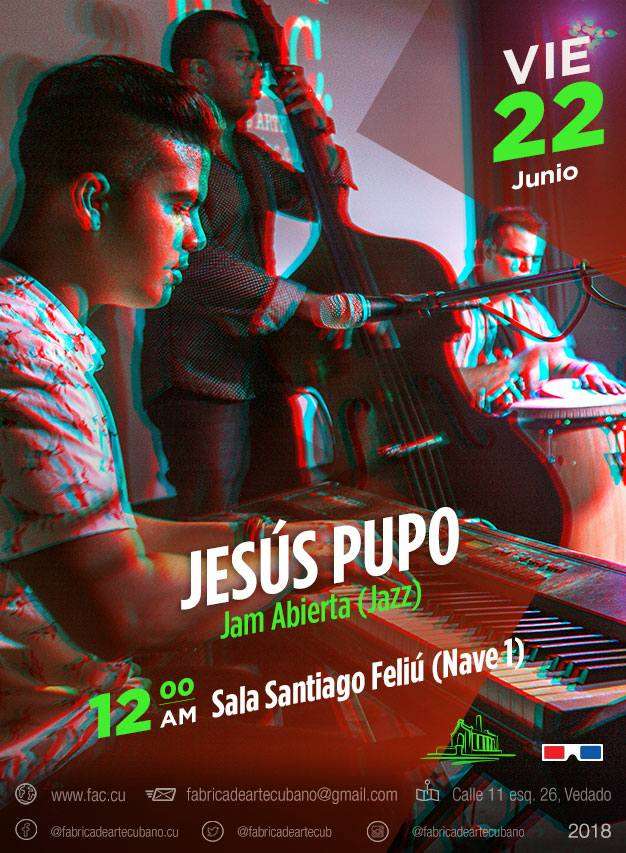 SATURDAY, JUNE 23th
9:00 pm: Collection: Flora. Designers: Pavel Lopez and Guido Asenjo. Nave 3.
9:30 pm: Session DJ Producer: Ivan Lejardi. Nave 1.
11:00 pm: Hector Tellez Jr. in concert. Nave 4.
12:00 am: Rock and Roll in FAC: Divergente. Nave 1.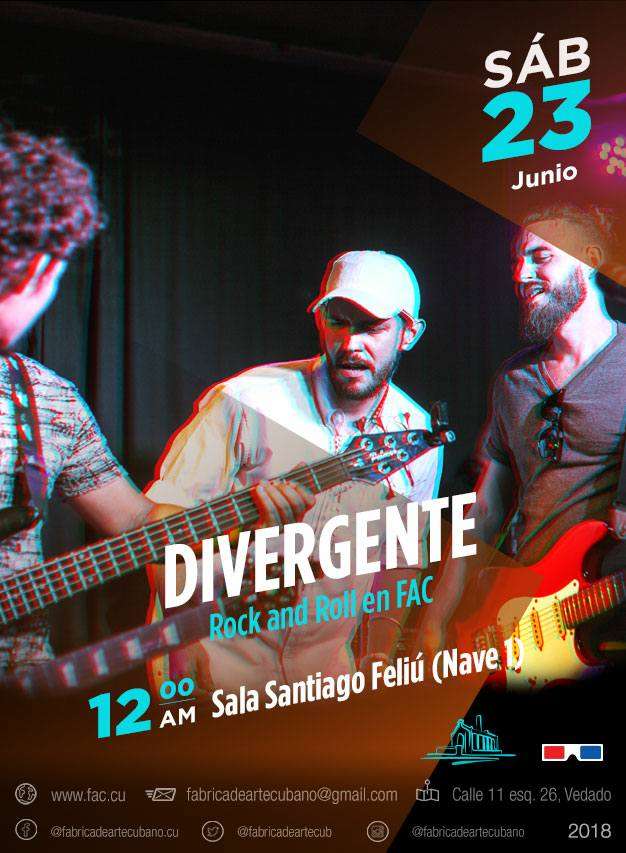 SUNDAY, JUNE 24th
9:00 pm: Play: El Enano en la Botella. Teatro de la Luna. Nave 3.
10:00 pm: Ariel Diaz and Diego Cano in concert. Nave 1.
10:00 pm: Teatro del Caballero presents: De Paris un caballero. Nave 5.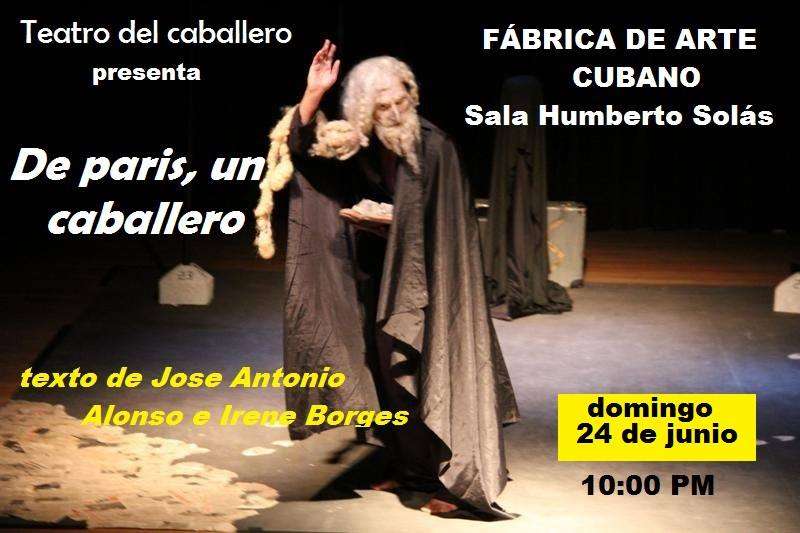 10:30 pm: AND Music. Guest: Tony Avila.
11: 00 pm: Tony Avila in concert. Nave 4.
11:30 pm: Session DJ Producer: Ivan Lejardi. Nave 1.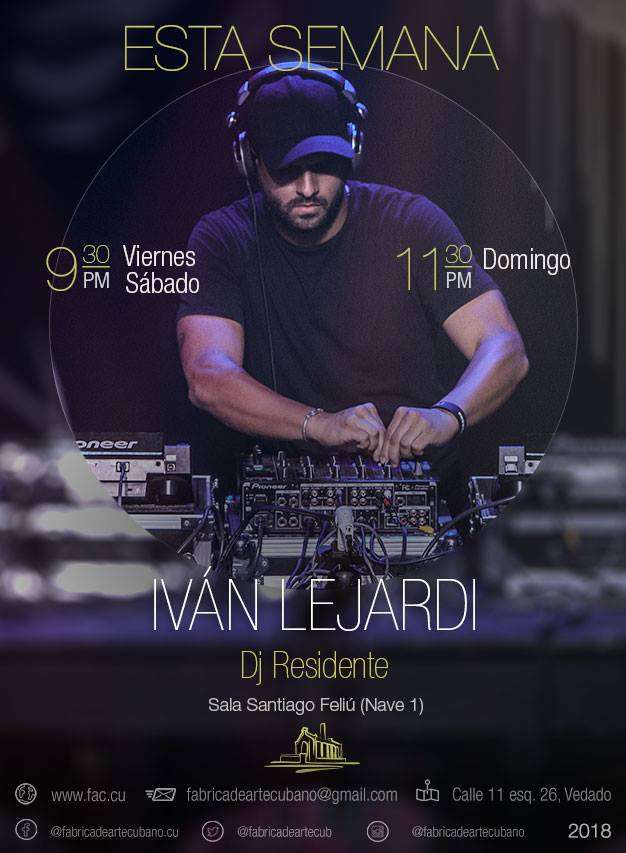 Arrivals in El Ciervo Encantado
El Ciervo Encantado present Arrivals, a Mariela Brito's perform directed by Nelda Castillo. This weekend and the next, at 8:30 pm, in Theater El Ciervo Encantado.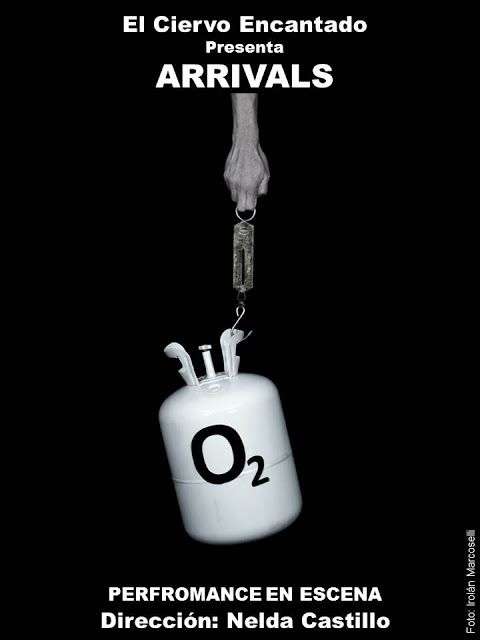 Spanish cinema in Havana
June will end with another international movie show, this time the Spanish Cinema Show. Here you have the program but just a new thing is every screening will include a restored ICAIC Latin-American News.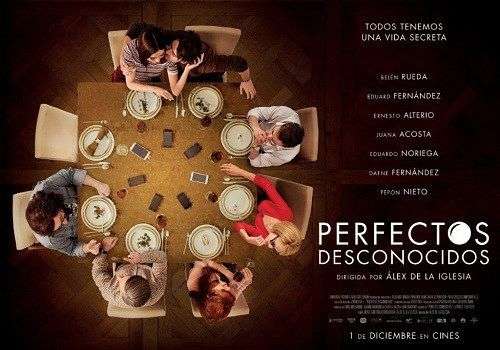 CINE 23 y 12
Wed 27th: 8 p.m.: Opening with film PERFECTOS DESCONOCIDOS (2017), directed by Álex de la Iglesia.
Noticiero ICAIC Latinoamericano 167
Thu 28th: 6 p.m.: EL AUTOR (2017) / Manuel Martín Cuenca.
Noticiero ICAIC Latinoamericano 168
ACAPULCO
Wed 27th: 6 p.m.: LA LLAMADA (2017) / Javier Ambrossi, Javier Calvo.
Noticiero ICAIC Latinoamericano 170.
J 28: 6 p.m.: MORIR (2017) / Fernando Franco.
Noticiero ICAIC Latinoamericano 171.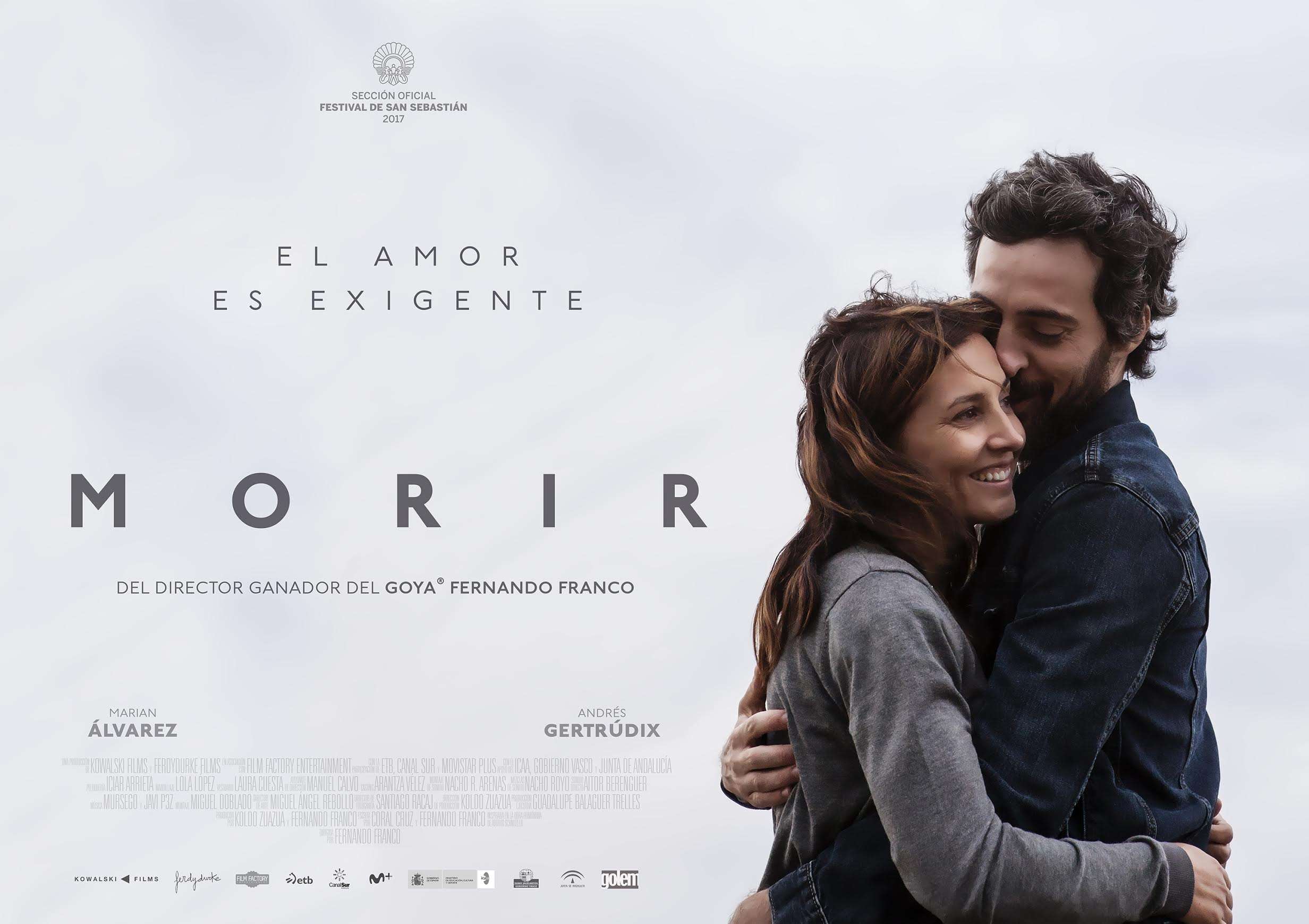 Authors