Spanish Acting Minister of Science, Innovation and Universities Pedro Duque concluded his two-day agenda in Havana on Tuesday with a visit to the Center for Genetic Engineering and Biotechnology and a meeting with Cuban Minister of Science, Technology and Environment Elba Rosa Pérez.
The minister and former astronaut toured the largest research, development, production and commercialization of biological products complex in Cuba, where he participated in a meeting with local authorities in what was his last official activity in the Caribbean country before returning to Madrid.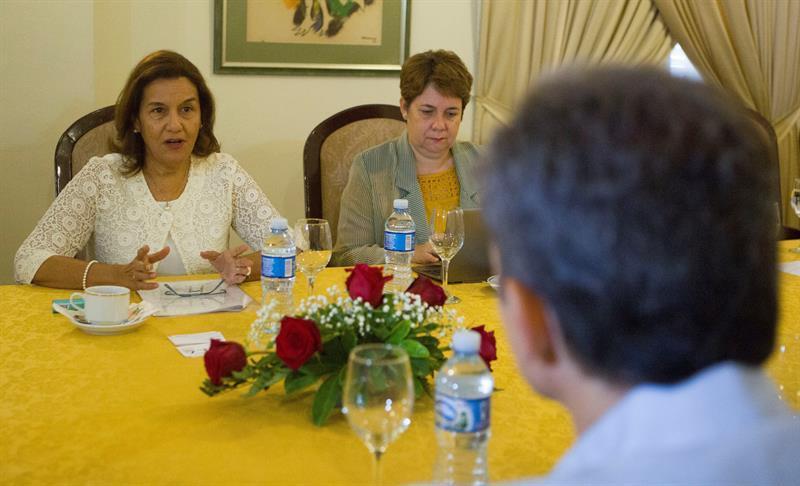 He previously had a date with Pérez to look into ways to expand bilateral cooperation after signing yesterday a framework agreement for cooperation between Spanish and Cuban universities.
The memorandum of understanding for educational and scientific collaboration, signed on Monday by Duque and Cuban Minister of Higher Education José Ramón Saborido will serve to institutionalize cooperation between universities of both countries, which until today is limited to specific agreements between different centers.
After landing in Havana on Sunday night, Duque's work schedule began in the early hours of Monday with a meeting with the island's vice president of higher education, Miriam Alpiza, followed by a meeting with rectors of the main Cuban universities and a tour of the most emblematic of them, the University of Havana.
There he participated in a colloquium with ex-astronaut General Arnaldo Tamayo, who went down in history in 1980 by becoming the first non-U.S. American and the first Afro-descendant to travel into space.
In 1998 Duque was the second Spaniard to go into space, although some consider him the first because Miguel López-Alegría, who did it three years before, was born in Spain but later acquired U.S. nationality.
The trip to Havana by the minister of science, innovation and universities comes after two years of rapprochement between Spain and Cuba, which crystallized with the visit to Havana of Spanish Prime Minister Pedro Sánchez in November of last year.
In addition, the state visit to Cuba of the king and queen of Spain is pending, which could take place later this year and would be the first of its kind for a Spanish monarch to the island, since Juan Carlos I visited it twice although not on an official trip.
Authors