As of now, Galiano Street in Havana will not be the same. A whole constellation system adorns about a kilometer of the Avenida de Italia, official name of this popular street in the Cuban capital.
The new light system named Planetario, the work of Italian stage designer Carmelo Giamello, who used several lights and spheres to recreate a kind of Milky Way, was inaugurated on the night of this October 30.
The work is part of a similar initiative being carried out in the Italian city of Turin since 1998, and was donated to Cuba by the Italian city's mayor's office in honor of Havana's 500th anniversary.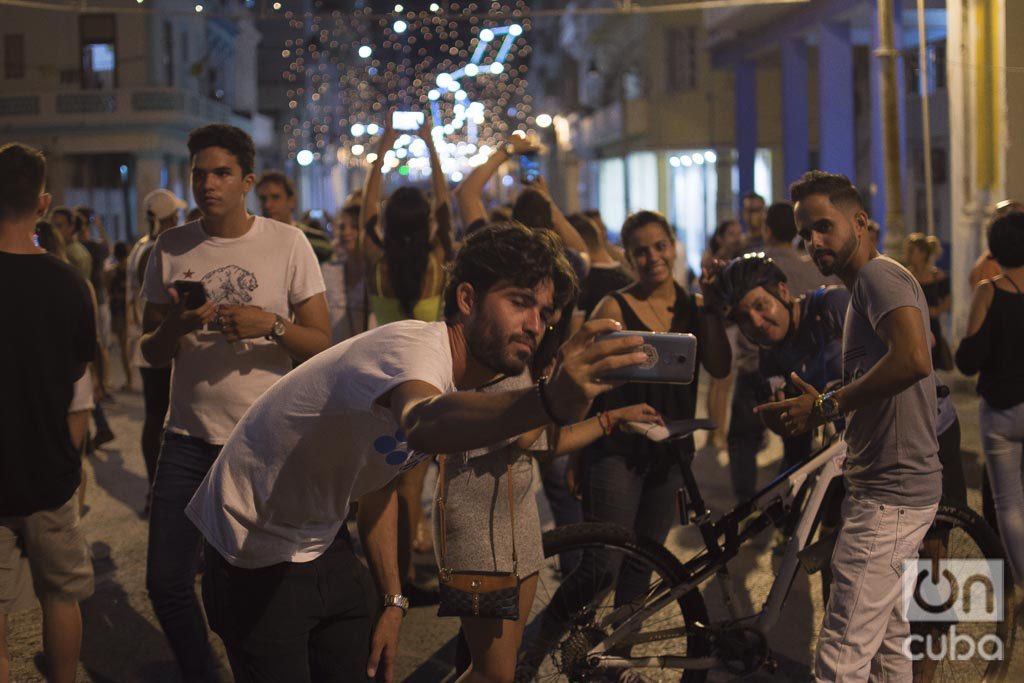 Until 2021 the lights will be in the Cuban capital. The inauguration of this work is the prelude to the Avenida Italia event, which will take place from November 5 to 7 in the capital's centrally located street.
The lights extend from Zanja to San Lázaro streets, almost reaching the Malecón, to liven up the nights of this street, where several Havana spaces and centers of cultural and social interest converge, such as San Rafael Boulevard, the América Theater and Chinatown.
The assembly was the result of cooperation between the Italian Agency for Cultural and Economic Exchange, the Turin Museums Foundation and the state-owned Cuban Electricity Conglomerate.
Many neighbors were fascinated, while several waited for "something else," given the high expectations created by various official media.
There were many who couldn't resist the temptation of taking a photo with family, friends or with their couple, an action that will be repeated every night from now on, under the artificial stars from Turin.
Authors