Juan Miguel Echevarría grabbed the gold medal in the Lima Pan American Games' long jump.
He met the medal forecasts by extending his jump to 8.27 meters in his fourth attempt and beating Jamaican Tajay Gayle, who came in second in the competition.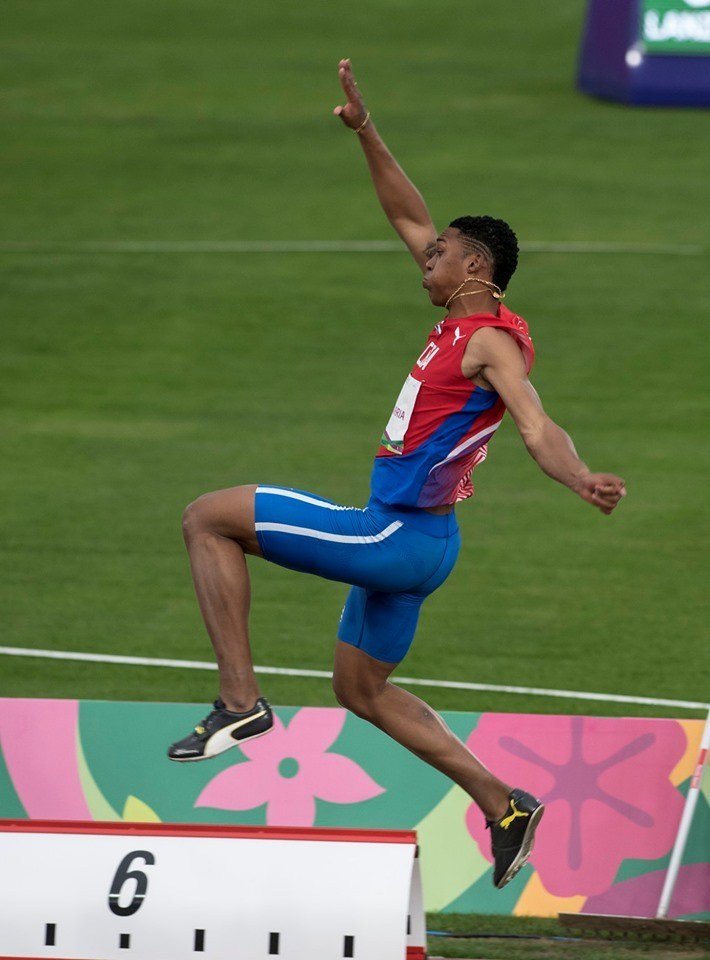 At the end of his performance, Echevarría told EFE that "everyone is taking care of themselves" so as not to put at risk their participation at the end of September at the Doha World Cup.
"We've worked this year to reach this competition in 100% shape and also for the world championship. The year is very long and we worked specifically for it," he said.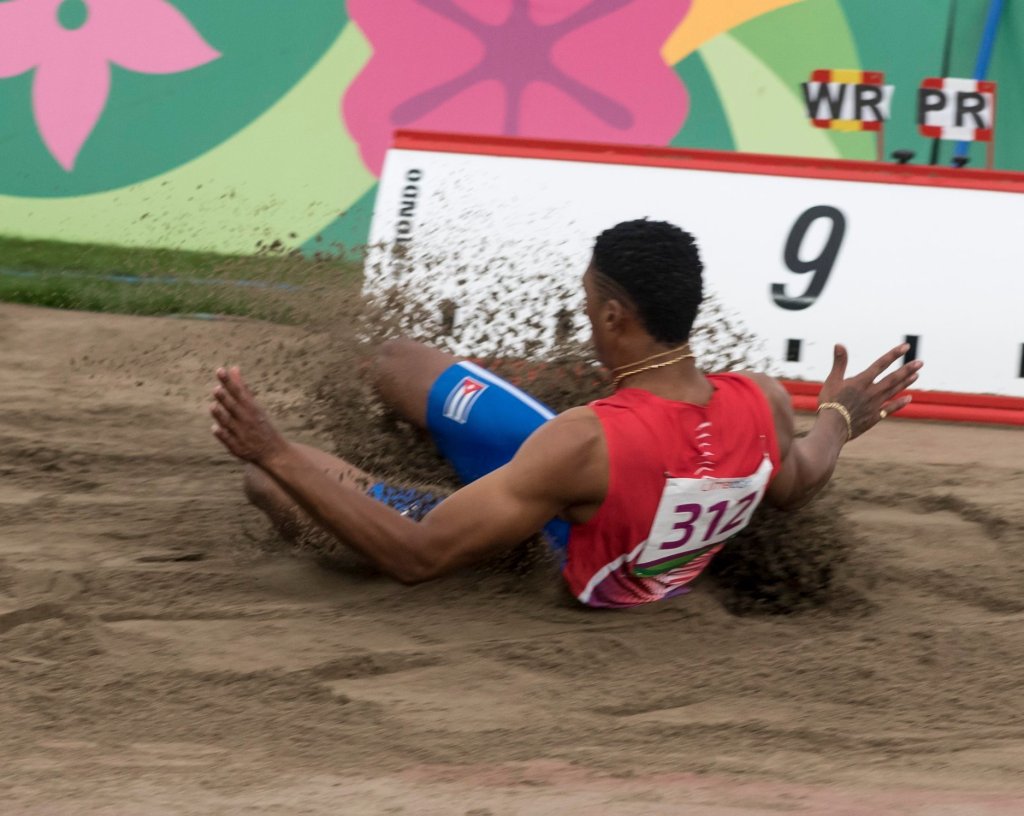 "Almost everyone is taking care of themselves," he noted regarding the discreet records in Lima. "If you were to notice, my records were always at the same level, to take care of myself and get to the competitions in good shape."
"It's a gold medal for my country, which deserves it," he said. "I'm very happy, I got my own back from last year's Barranquilla Games, I hope everyone is satisfied with me," he said.
In the Barranquilla Central American and Caribbean Games, the Cuban jumper had to withdraw due to an injury.
Last March Juan Manuel jumped 8.92 meters, with wind in favor, in the track and field Cuba Cup, a record that places him closer to the Olympus gods, for example Mike Powell, Bob Beamon and Carl Lewis.
EFE / OnCuba