Like a breath after the storm, Cuban cultural life begins again to bring some fresh air now that Irma is gone. Step by step institutions are cleaning up the dust and opening their doors one more time to start where they left. So we are on the wheal again to let you know what's going on around. Don't miss anything.
There will be four super events: Rufus Wainwright's public concert in Havana, Patria Grande International Festival, closure of Casa Tomada and the beginning of the 1st Eyeife Festival of electronic music. This is just the musical part. Also you could see new plays and expo openings, which by the way we recommend the exhibition cycle in La Marca. Here you have some heads up, keep reading to find out about it. See you around!
Rufus Wainwright in Cuba

The world wide famous musician will give a public concert in the Great Theater of Havana Alicia Alonso, with the theater's Symphonic Orchestra and Cuban singer songwriter Carlos Valera. This will be happening next Sunday 24th at 5 p.m. Rufus is visiting the city with his fans since past 21st to 25th. They all pay to be part of the tour Wainwright Libre! Rufus in Havana and enjoy an extend itinerary that bring them closer to Cuban culture visiting restaurants, galleries, dance classes, educative workshops, private concerts and more. Check out what Rufus said exclusively to OnCuba.

4th Patria Grande Festival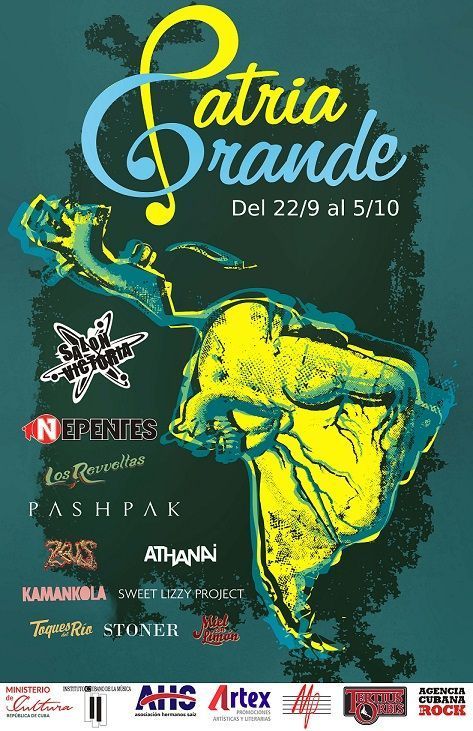 The 4th edition of Patria Grande Festival of Latin American and Caribbean Music start today and will be going on until October 5th. Several recognized international bands and solo artist will participate in the event, such as rock groups Salón Victoria, Los Revueltas, Pashpak, Nepentes, and Argentinian singer Fidel Nadal, lead voice of Todos tus muertos. Cuban bands and musicians Zeus, Teamgla'o, Jorgito Kamankola, La Cruzada, Athanai, Toques del Rio, Stoner, Miel con limón y Habalamawill be on the hosted stages for the Festival in Pabellón Cuba, La Madriguera and Salón Rosado of Tropical. Free entrance!

Kamankola in Patria Grande
Jorgito Kamankola will open this Festival today at 9 p.m. in La Madriguera (Infanta y Peregrino). This is the invitation he left in his Facebook:
"Proud to open Patria Grande Festival…proud to be back to La Madriguera after a million years to rip my voice out (this was the place of my first concert as Kamankola in 2008)… proud to meet and hear all the bands coming… so you know people, I'll be waiting for you all."

Afrofuturismo tropical is taking over the house
Dj Jigüe and El Menor will be the leaders of Afrofuturismo tropical, closure concert of Casa Tomada 4th Encounter of Young Thinking and Creation in America. It will happen today at 7 p.m. in Che Guevara Hall. A mix of electronic mix, Afro-Cuban rhythms and daily neighborhoods sounds will be the singular music proposal of Isnay Rodríguez (Dj Jigüe).


Eyeife is coming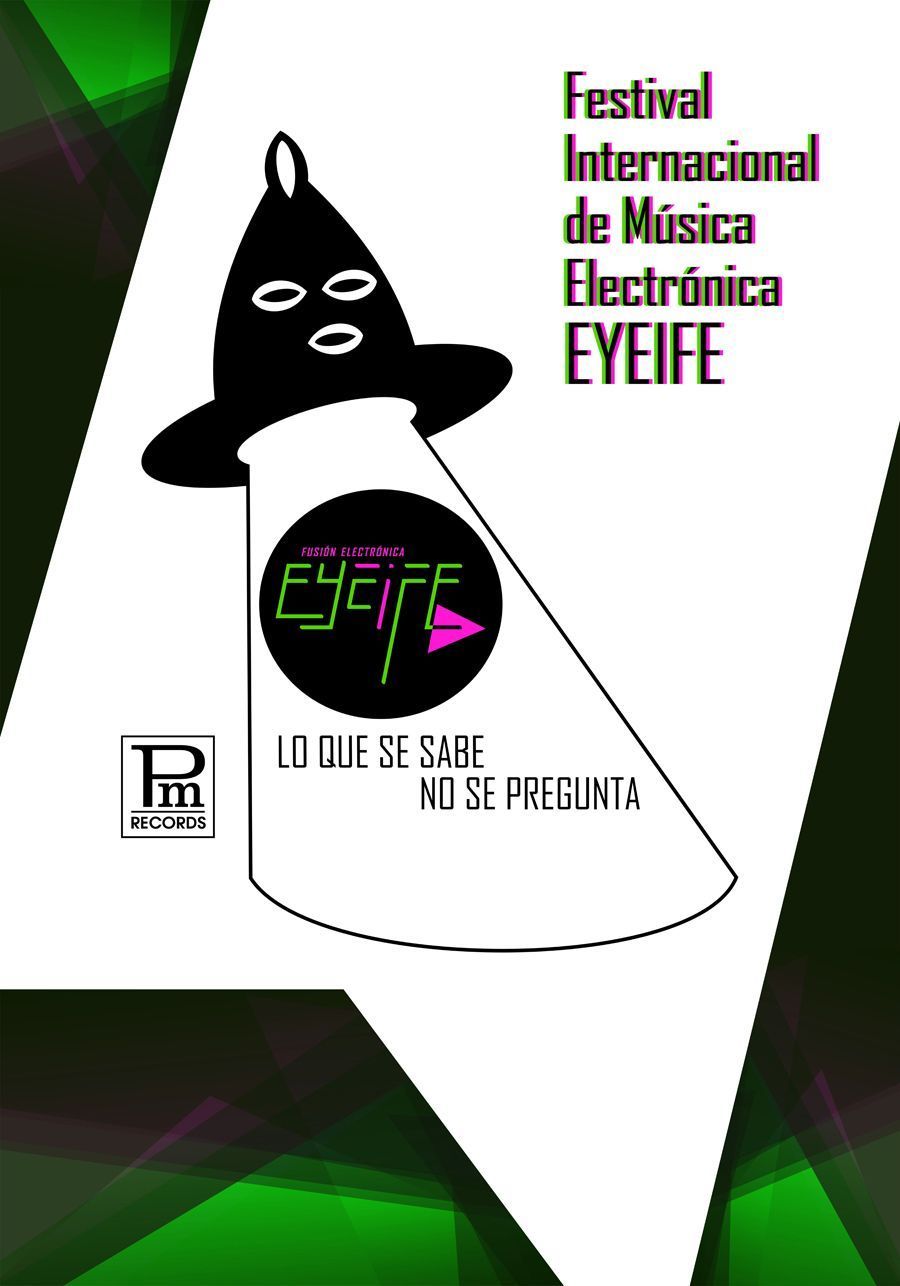 More than 30 artists from 10 countries will participate in the first edition of Eyeife Festival from September 26th to 30th. The event is organized by PM records and sponsored by National Laboratory of Electro-acoustic Music. Among the international electronic music producers will be Chip E, considered one of the House music's father and Derek Turcios from USA. Also will be there Tuff London from UK and Bishop from Mexico. From Cuba will participate DJoy de Cuba, Kike Wolf, Wichy de Vedado, Iván Lejardi, Pauza, just to mentions a few. The Superior Institute of Art (ISA), Art Factory (FAC) and Casa de las Américas will be hosting the theoretical debates and artist presentations. Meanwhile, the Festival closure will take place in 1st St. and 70 St., Playa, on September 30th, and it is going to be a party!
https://oncubanews.com/sociedad/dj-cubanos-listos-para-pinchar-en-eyeife/

Frank Fernández in concert
Maestro Frank Fernández will perform tomorrow, Saturday 23th, at 7 p.m. in the Cuban Art Building of National Fine Arts Museum.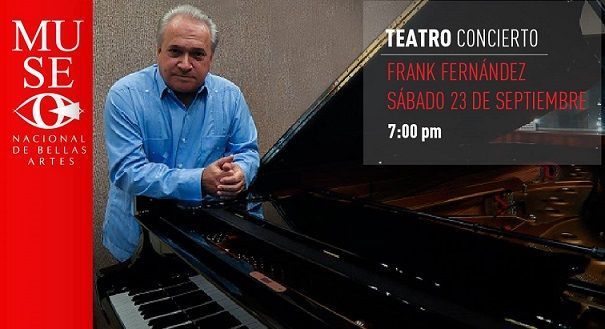 Yusa in Miami
Cuban Yusa will give a concert tomorrow at 10 p.m. in It Lounge Midtown, Miami.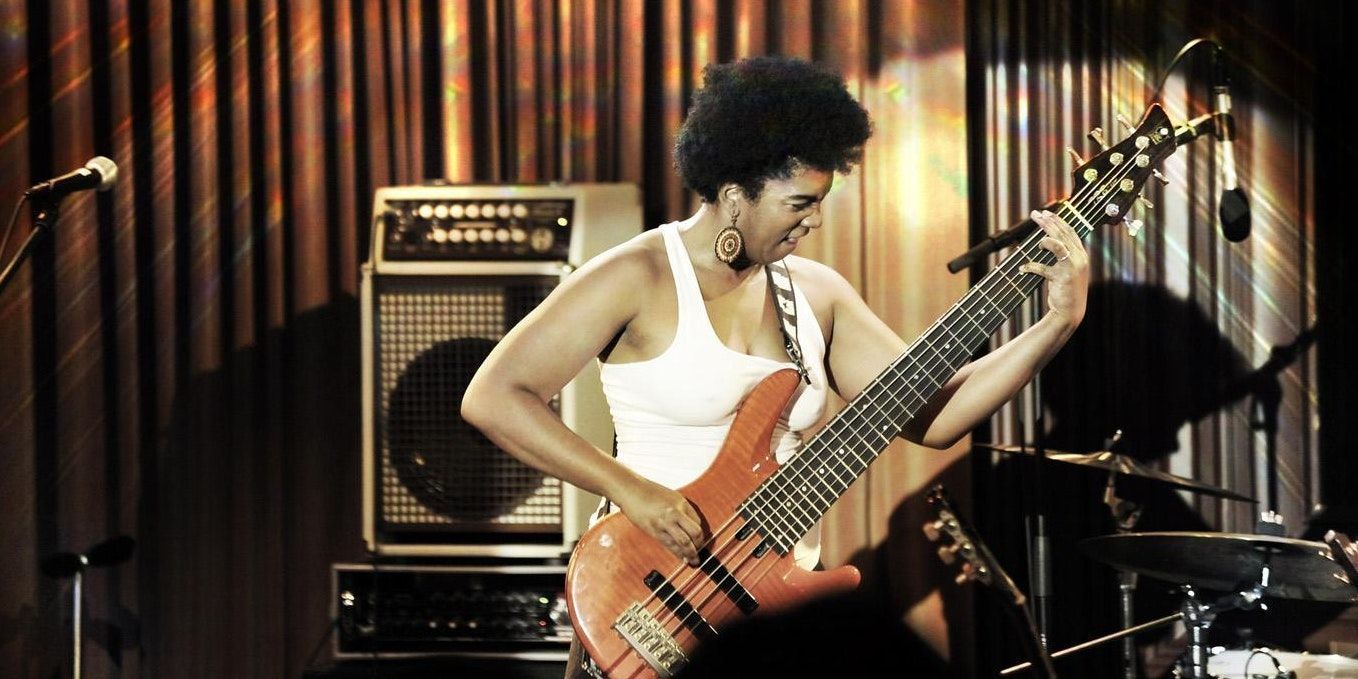 Concert of Schola Cantorum Coralina
Saturday 23th, at 8:30 p.m., in Avellaneda Hall of National Theater. They will be celebrating the anniversary of diplomatic relations between Cuba and Canada.

The Symphonic in concert
The National Symphonic Orchestra of Cuba will offer a special concert saluting 65 anniversary of the beginning of diplomatic relations between Cuba and Turky. It will take place next Sunday 24th at 11:00 a.m. in Avellaneda Hall of National Theater.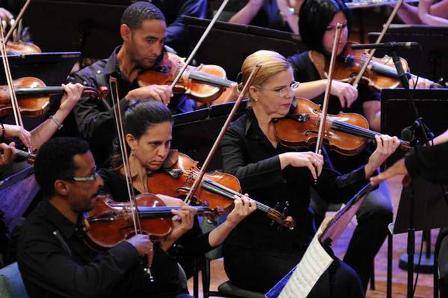 Telmary and her new CD
Telmary y Habana Sana will present their new CD Fuerza Arara in a unique concert in Café Bertolt Brecht, tomorrow at 11 p.m. Don't miss it!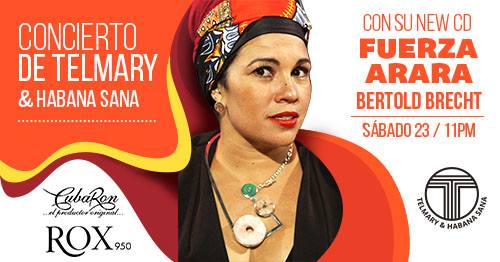 In Pazillo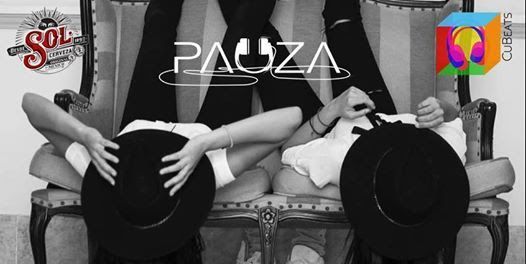 In Bar Restaurant Pazillo will perform today Pauzas and tomorrow Adrián Berazaín, always around 9 p.m.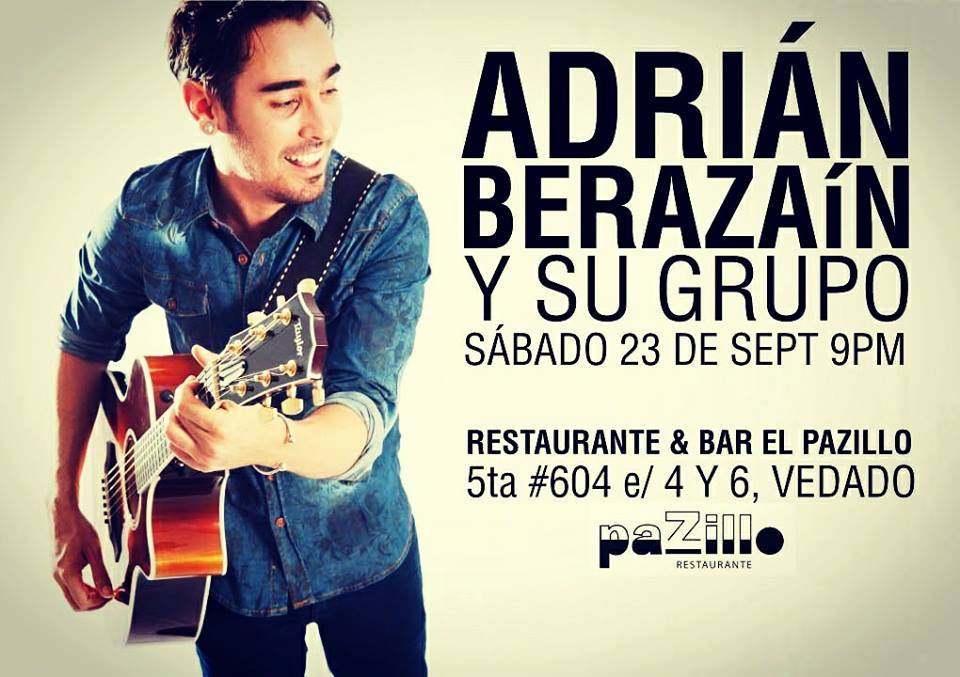 Zule Guerra invites
"Special attention to Café Miramar who open their doors for us with a special spot on different Tuesday every month. Next one will be on 26th. We will be promoting our repertoire Huella de Victrola. This will be for the fans who haven't hear it and the new ones that might join us."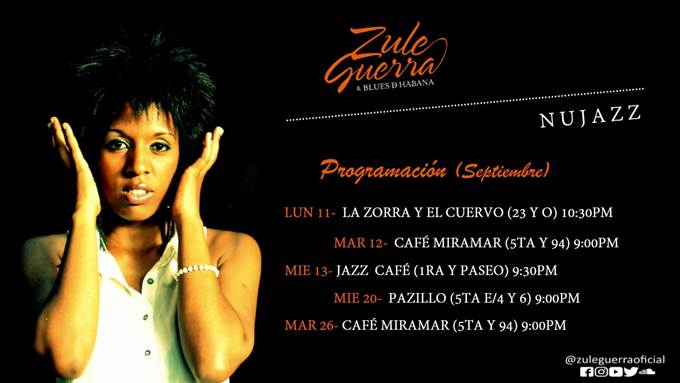 Cuban and contemporary dance in Moscow
Next September 25th and 26th, Contemporary Cuban Dance will open the International Dance Inversion in Moscow. This event is organized by the prestigious theaters Bolshoi and Stanislavsky. The last one will be the stage in which the Cuban company, lead by Miguel Iglesias, will present three successful pieces: El Cristal by Juio Cézar Iglesias; Tangos Cubanos by Britain Billie Cowie; and Matria etnocentra, last part of a famous trilogy by George Céspedes.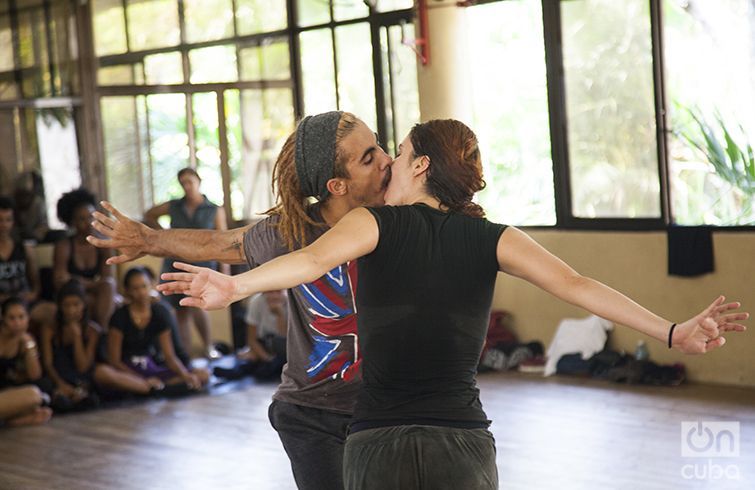 Not only the brilliant Cuban dancers will be there. Also will perform companies like Teac Danza from Ireland, Rocío Molina from Spain, Dresden Frankfurt Dance Company from Germany, Jessica Lang from USA, and Ballets from Montecarlo, Marsella and Zurich.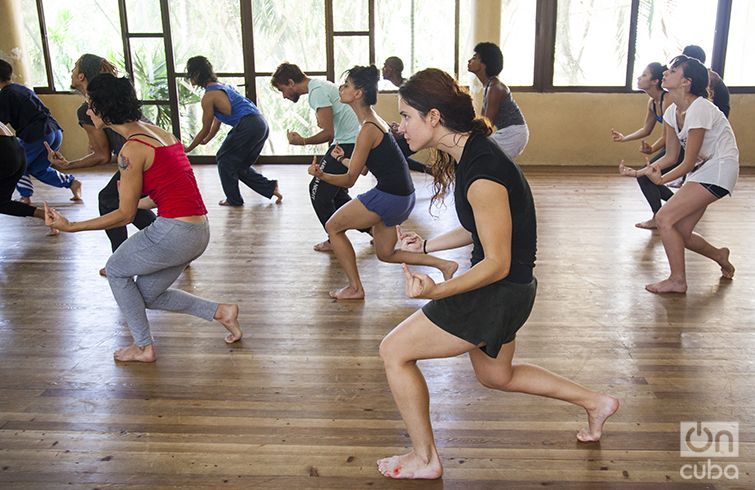 Cuban art shine self illuminated
Since June, the Cuban artists Marlys Fuego and William Pérez have been in the artistic residence in El Barrio's Artspace PS109 in New York, with Rockefeller Brother Fund support. Self-Illuminated is the result of their residency. The bi-personal exhibition will be inaugurated next September 26th in that same space with Gabriela García Azcuy as the curator. The shown includes 20 pieces: kinetics pieces, box lights, canvases, collages, sculptures and installations.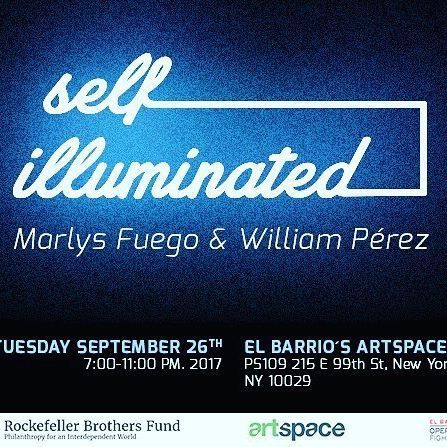 Metanoia by Alberto Lago
Orígenes Gallery will open next September 28th, at 7 p.m., the exhibition "Metanoia" is a personal one by Alberto Lago. The artist himself expressed:
"Painting is the result of my spiritual experience, allows me to question life through my believes and, therefore, grow as a human being… from a positive sensuality."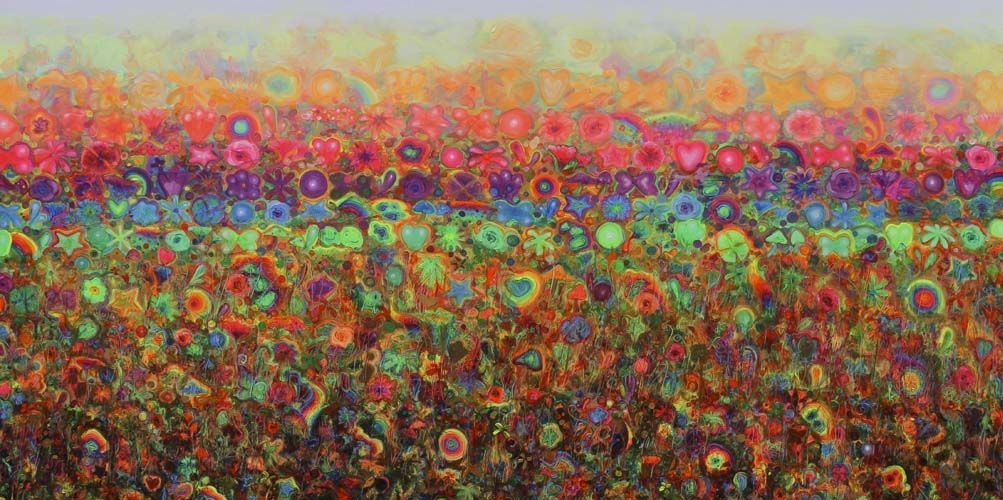 Brady Izquierdo still in La Marca
"Mundo con miradas", personal exhibit by Cuban Brady Izquierdo Rodriguez was inaugurated in La Marca. It is a 20 illustrations shown with others events happening these days in the same space. Remember, La Marca is in Obrapía St. 108C between Oficios and Mercaderes, Old Havana. So you can't miss anything, these are the activities:

7 artists, one expo
"Cartografías de un sendero" is a collective expo that will be opening tomorrow at 5 p.m. in the Visual Arts Development Center.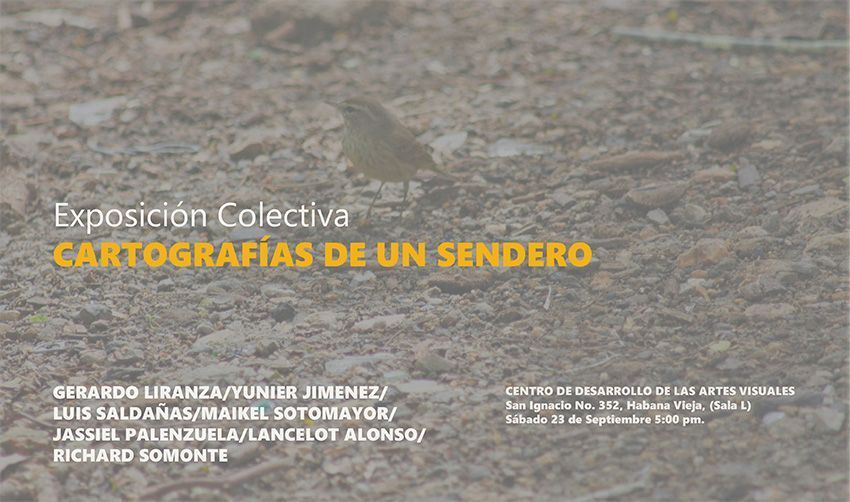 Of tongues and hair
Personal exhibition "Pelos en la lengua" by Alejandro González will be open today at 8 p.m. in El Alpartamento. The artist said about it:
"I narrate the formation and destruction cycle of a system using a world created with props."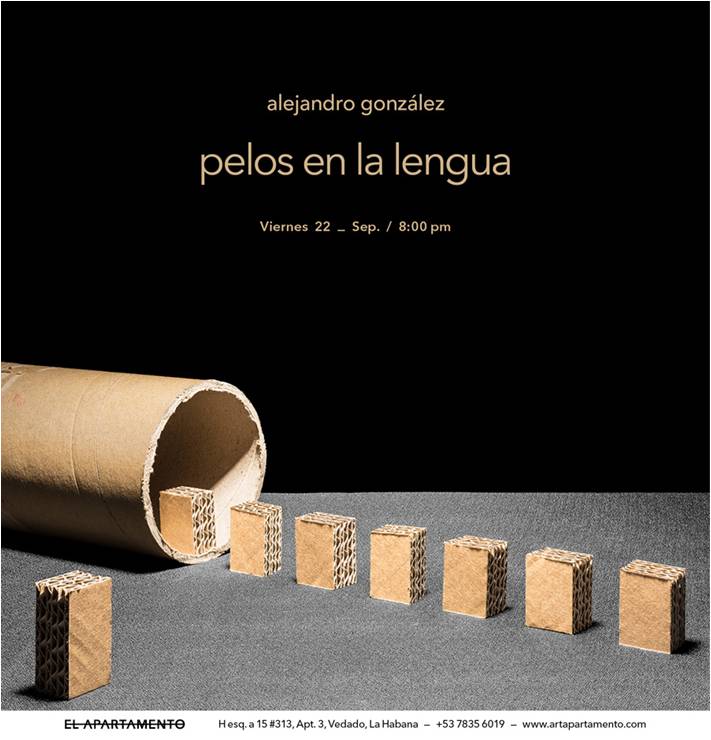 Book for Habaneras and Guajiros
Editorial house Polymita and Museum Library Servando Cabrera Moreno will present next Wednesday 27th, at 3 p.m., the book Mírame así, Habaneras y Guajiros de Servando Cabrera Moreno, in the Cuban Art Building of National Fine Arts Museum.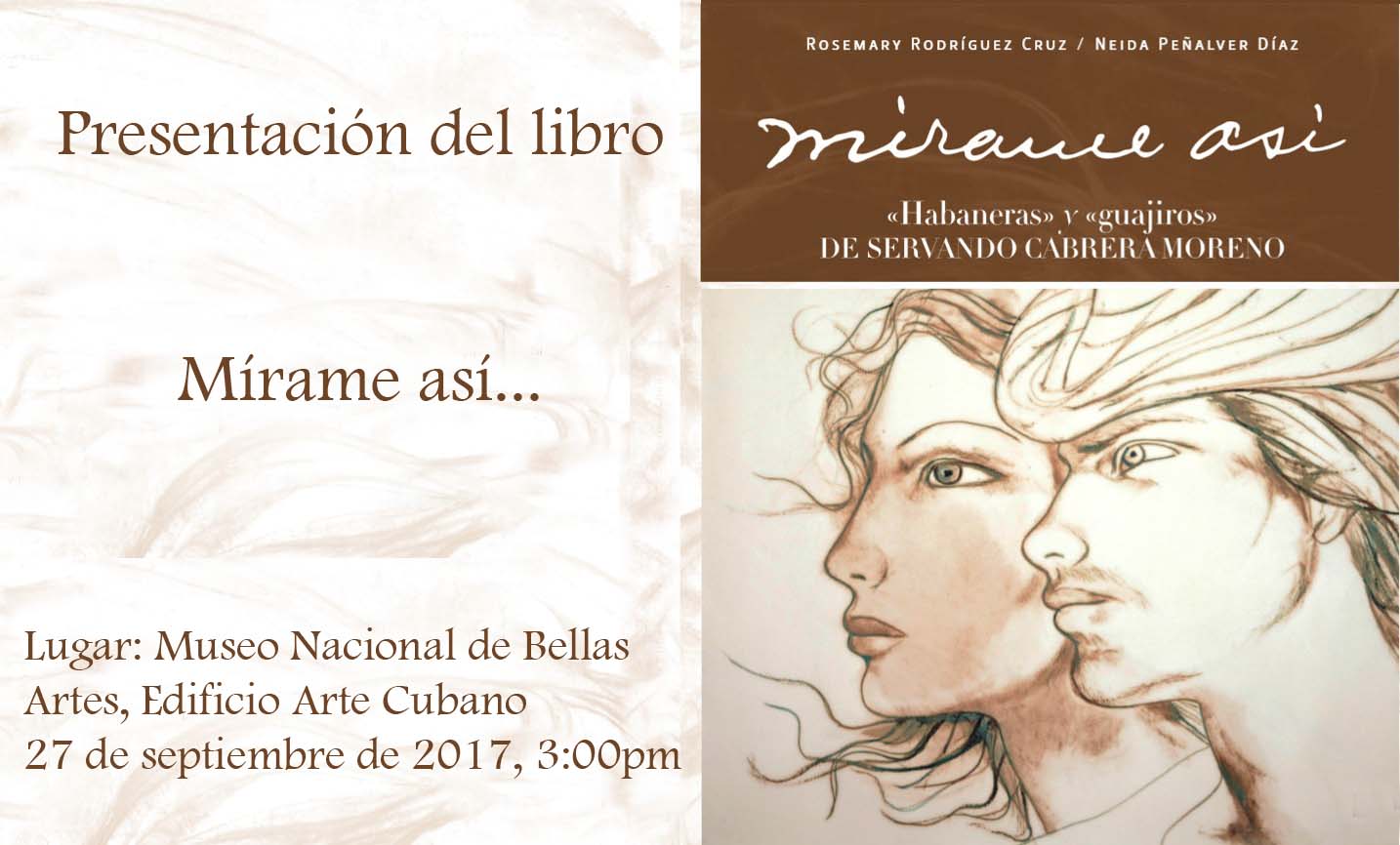 El Público premiere!
Company theater El Público has a new play: "Así pasen los años" by Federico García Lorca. It is directed by Carlos Díaz and will be in Tito Junco room of Cultural Center Bertolt Brecht this weekend at usual hours.

El ultimo café by Teatro D'Dos
This weekend and the next one, always at 8:30 p.m., Teatro D'Dos will present the play "El ultimo café" in Cultural Center Raquel Revuelta.