Welcome Contemporary Dance of Cuba with the weekend opening. A perfect match between the Cuban dancers and the choreograph creation by Fleur Darkin, director of Scottish Dance Theater. Mella Theater is waiting for you! That's how we begin…
In Visual Arts there's Arte y Moda 2017, a space to meet again artist and designers, and bring cultures together. Totally recommended. As well as the expo by photographer Gabriel Guerra Bianchini who will place over the clouds the Havana Cathedral Square. Follow details down below.
In Theater, today will be inaugurated the 6th Polish Theater Week. In music we have all kind of concerts, here and there, so no one misses anything. In Cinema, films from Costa Rica and Belgium. In the Art Factory, all arts in one space.
Do you want more? Click the banner and find out. See you around!
Premier with Contemporary Dance of Cuba
Equilux is the play for Contemporary Dance of Cuba's premier this weekend. Usual hours in Mella Theater. Miguel Iglesias's company embrace the challenge of the newest Fleur Darkin's creation, director of Scottish Dance Theater, and one of the most interesting figures within the new British choreographers wave according to the critics.
https://oncubanews.com/cultura/equilux-perfecto-equilibrio/
Together with Darkin's piece will be Coil, last creation of Cuban Julio César Iglesias for Contemporary Dance premiered past July.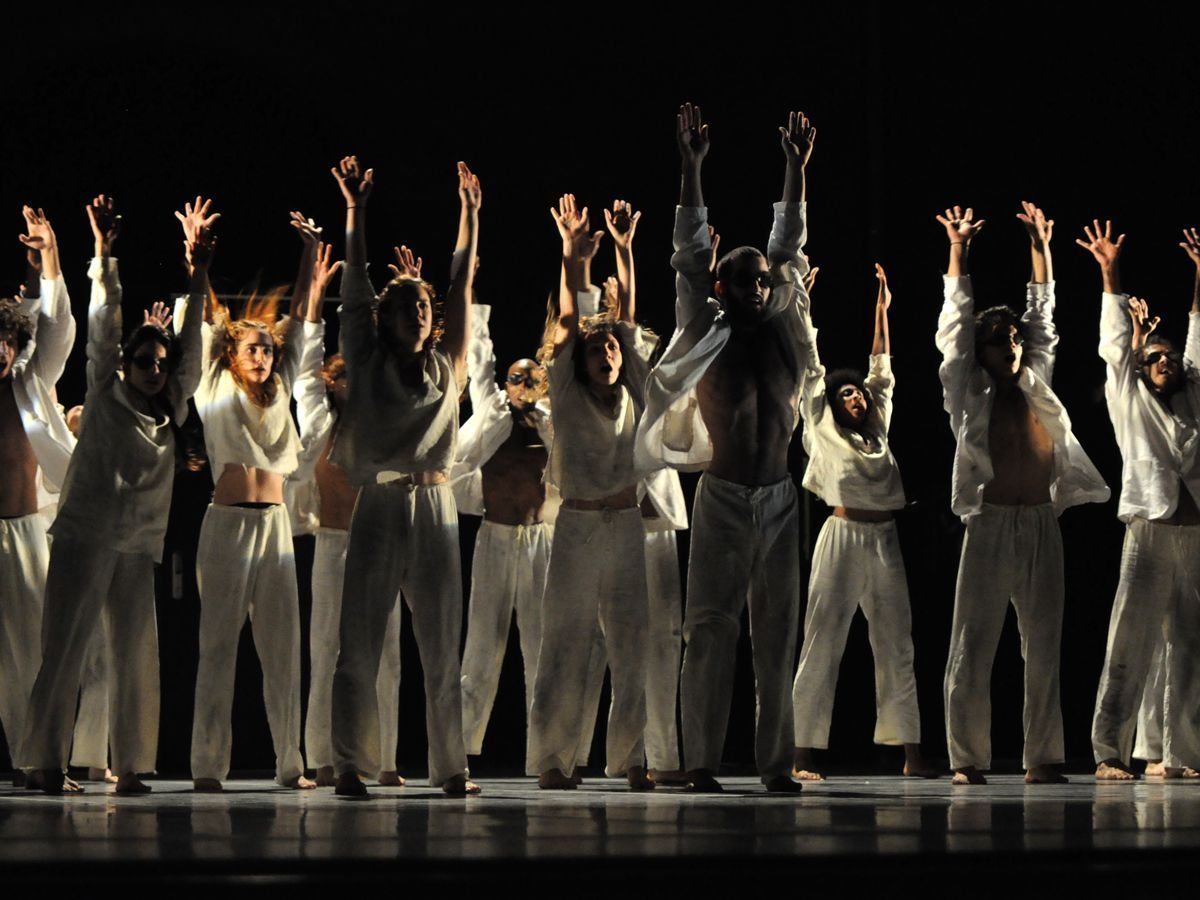 Bold and different circus
Havaneando… te digo ahorita, is circus musical mix with dance and traditional songs. More than 45 acrobats and dancers will be on stage with a jazz band in this spectacle of the circus company Havana. The big show will happen this weekend in Karl Marx Theater on Saturday 11th, at 9 p.m., and on Sunday 12th, at 5 p.m. Tickets are already available in the theater, from 9 a.m. to 7 p.m., for 25 CUP.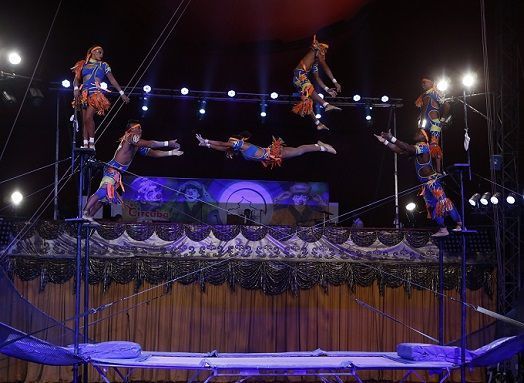 Arte y Moda 2017: bringing cultures together
A new edition of Arte y Moda will take place today and tomorrow, at 8:30 p.m., in the Cuban Art Building of Fine Arts Museum (MNBA). The event started for the first time in 2003 and is sponsored by Asociación Cubana de Artesanos y Artistas (ACAA) together with Fondo Cubano de Bienes Culturales, Agencia Actuar, Consejo Nacional de las Artes Plásticas y MNBA. In this edition will participate 13 Cuban designers, Peruvian Maria Laura Sandoval, Cuban-Guadeloupian Daniel Garriga and Valencian Vicente Blas.

Cathedral in the clouds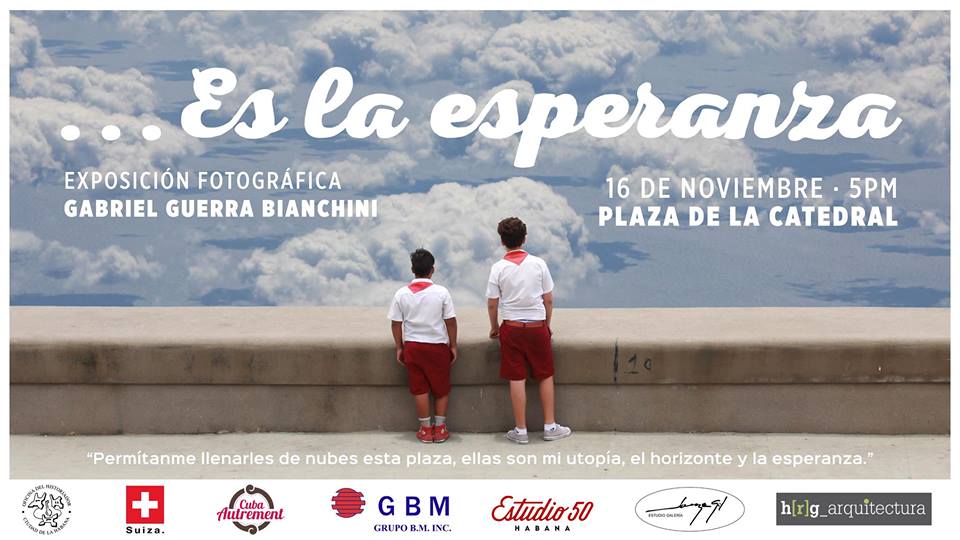 Cuban photographer Gabriel Guerra Bianchini will inaugurate his expo "…Es la esperanza", next Thursday 16th, at 5 p.m., in the Cathedral Square, Old Havana. This he said:
"For the fist time in 498 years, Cathedral Square will be an open to the sky gallery. I officially announce the personal exhibition I've been hoping for during all this years of work! "…Es la esperanza" will be conformed by 10 gigantic canvas printings, occupying the Cathedral arches. Allow me to fill with clouds this Square. They are my utopia, the horizon and the hope.".

The migration black box
Today, at 7 p.m., will be inaugurated Caja Negra, the most recent personal exhibit by Aluan Argüelles, in Galería Artis 718.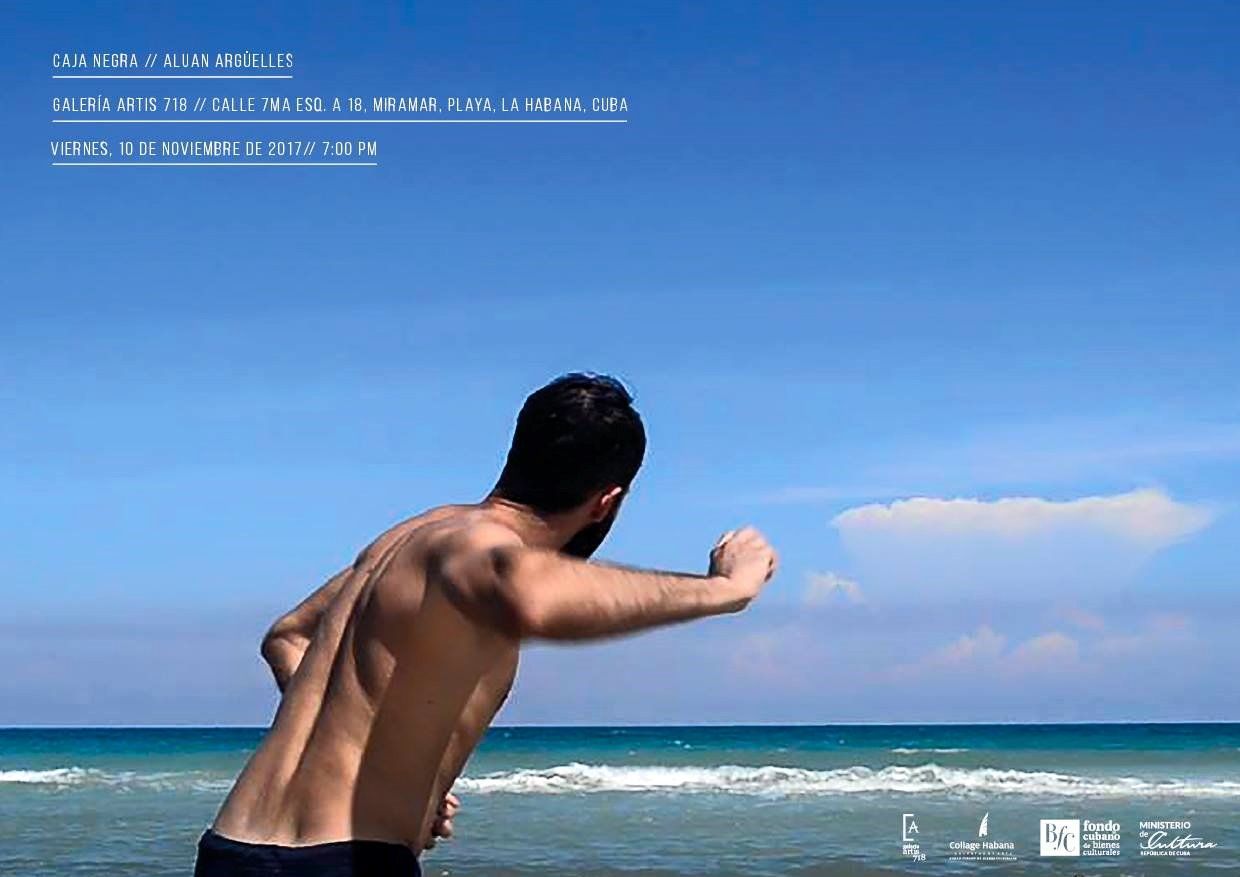 In Callejón del Chorro
Expo Visiones recicladas by artist José Omar Torres will be inaugurated next Tuesday 14th, at 4 p.m., in Taller Experimental de Gráfica. The exhibit curator is Marilyn Sampera.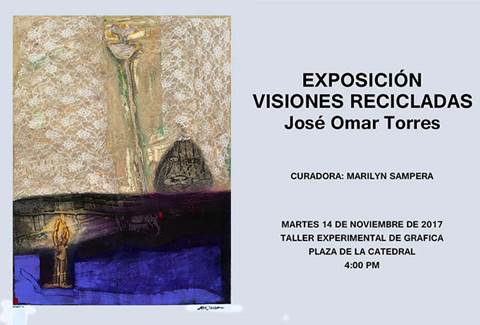 Vivir en la verdad
This is the title for the Cuban collective photograph exhibition that will be inaugurated today in Casa Victor Hugo, at 6 p.m. The show is part of the activities organized by Fototeca de Cuba in its Photographic November. For the opening DJoy de Cuba will play.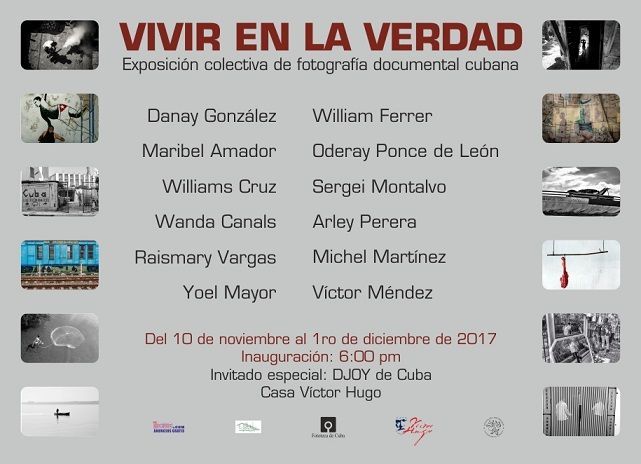 On what side?
De este lado de la pared is the personal exhibition by Cuban artist Yoanny Aldaya Ramírez that will be inaugurated next Wednesday 15th, at 6 p.m., in Gallery Casa 8.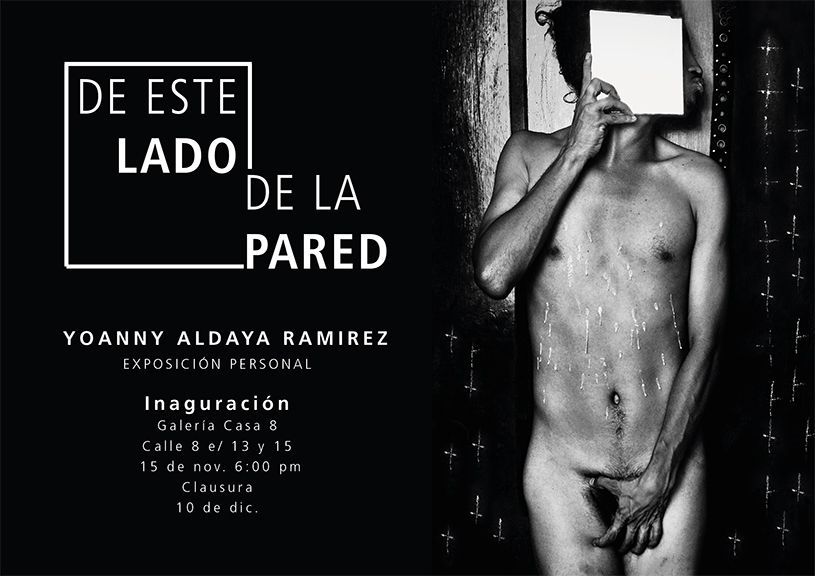 La Ubre invites
A space for graphic Cuban artists opens its doors today, at 5 p.m. This is the invitation: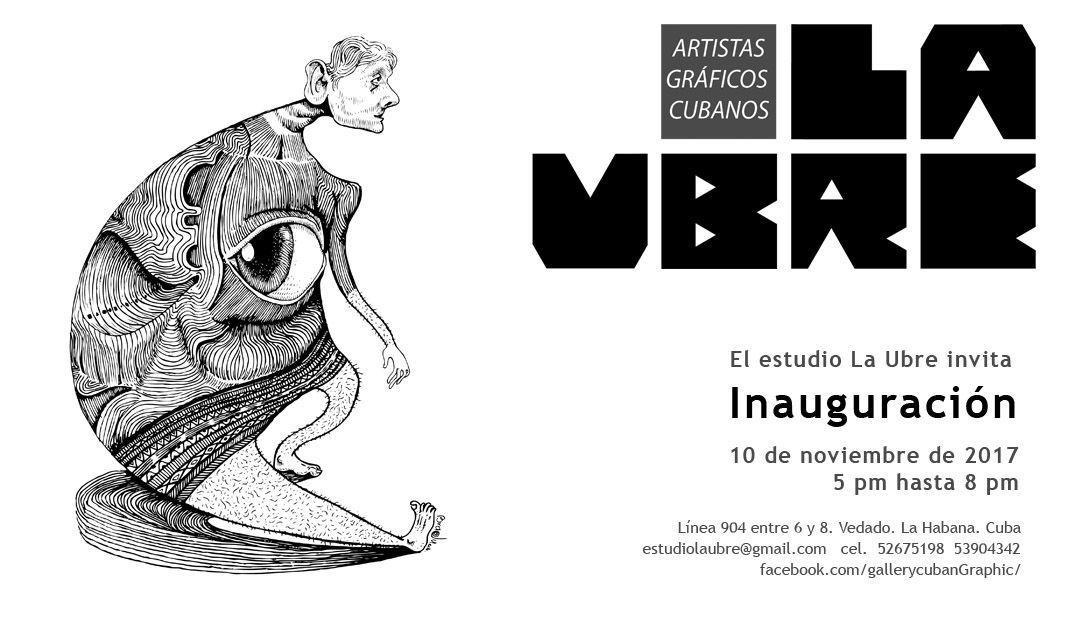 Vicente Feliu's 70s
Tomorrow and on Sunday will be Vicente Feliú celebrating his 70 birthday with lots of friends. On Saturday in Centro Hispanoamericano de Cultura. On Sunday in Centro Plablo. Here are the details: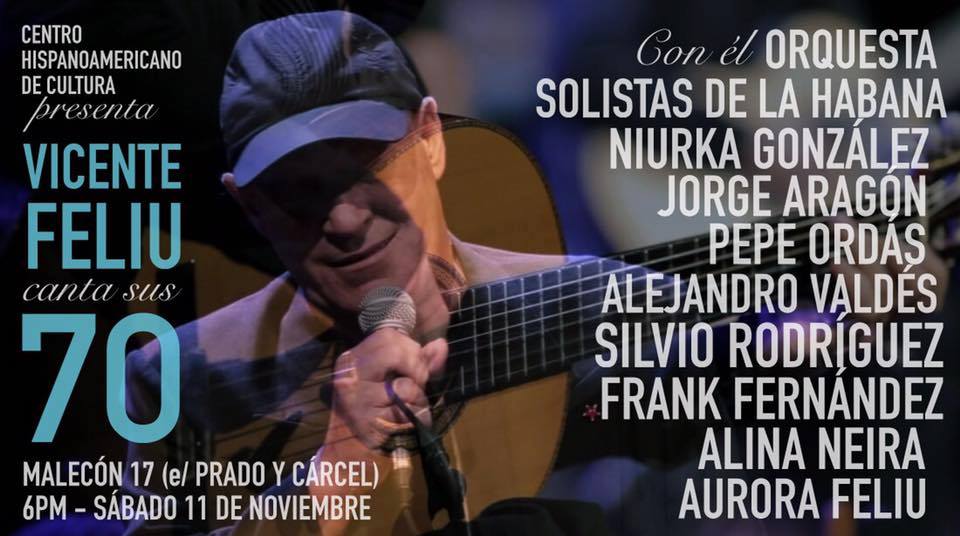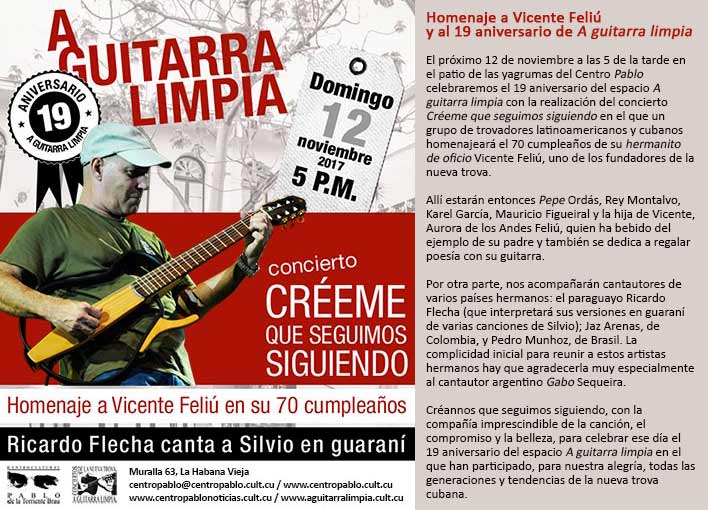 Danay Suárez in Hialeah
Celebrating her 4 Latin Grammy nomination, Danay Suaréz will be in concert tomorrow at 8 p.m.


Vanito in concierto
Don't miss Vanito Brown tomorrow with the bests of his repertoire. He will be with Maykel Olivea García and Yarelis Gandul in Real Café in Miami. Book now: www.eventbrite.com

Yusa in Miami
Tomorrow, Yusa in Vedado Social Club. Tickets in www.eventbrite.com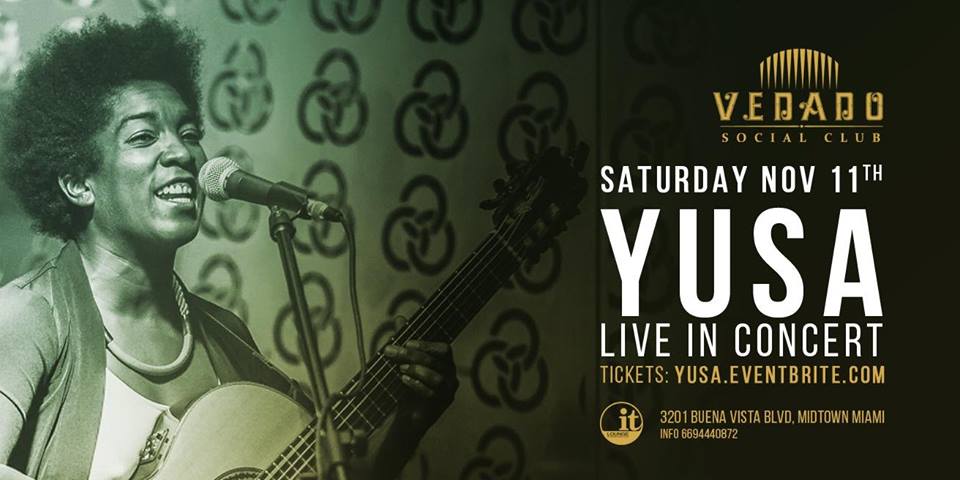 In Pazillo
David Torrens in concert tomorrow at 10 p.m in Bar Restaurant Pazillo. Here you have the contact to book.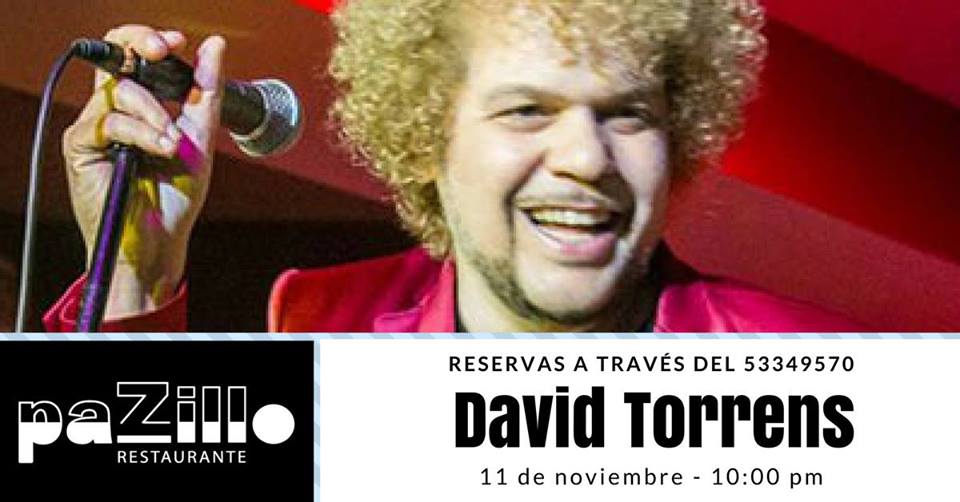 Telmary in Brecht
Telmary y Habana Sana in concert tomorrow night in Centro Cultural Bertolt Brecht.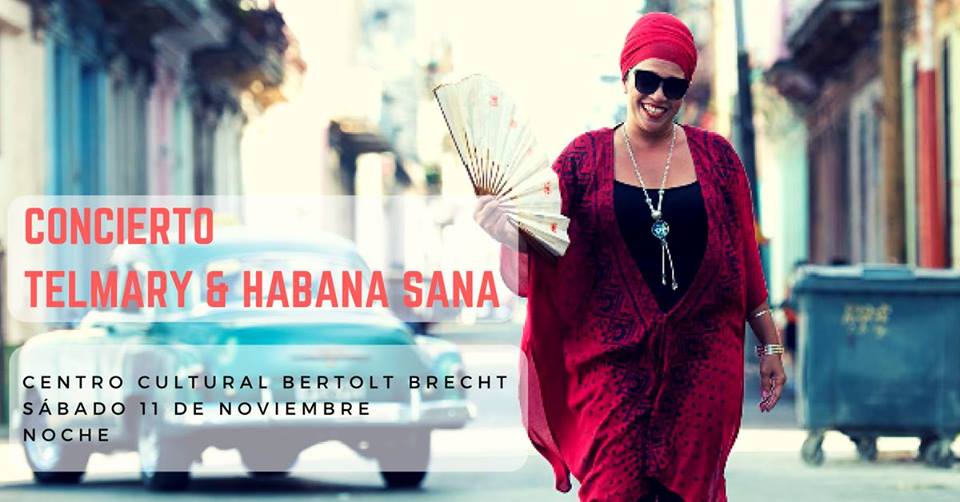 Duo in concierto
Lien y Rey, Pepe Gavilondo at piano, and Luna Pantoja at cello will be tomorrow in La Casa de la Bombilla Verde, at 8:30 p.m.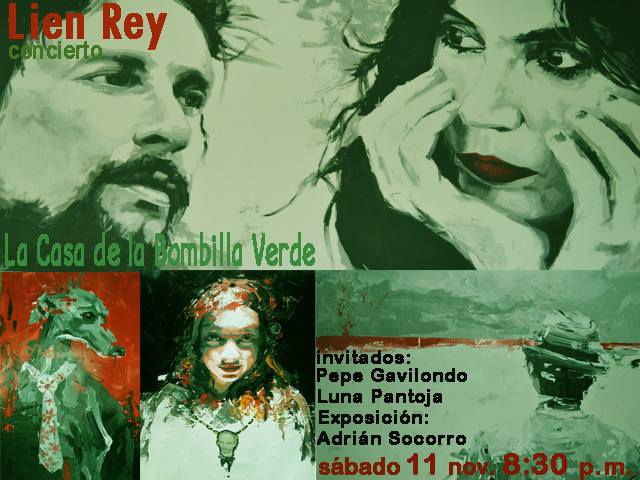 Fidbac
Next Sunday 12th, at 6 p.m., in Casa de la Amistad, concert with La Vieja Escuela and guests.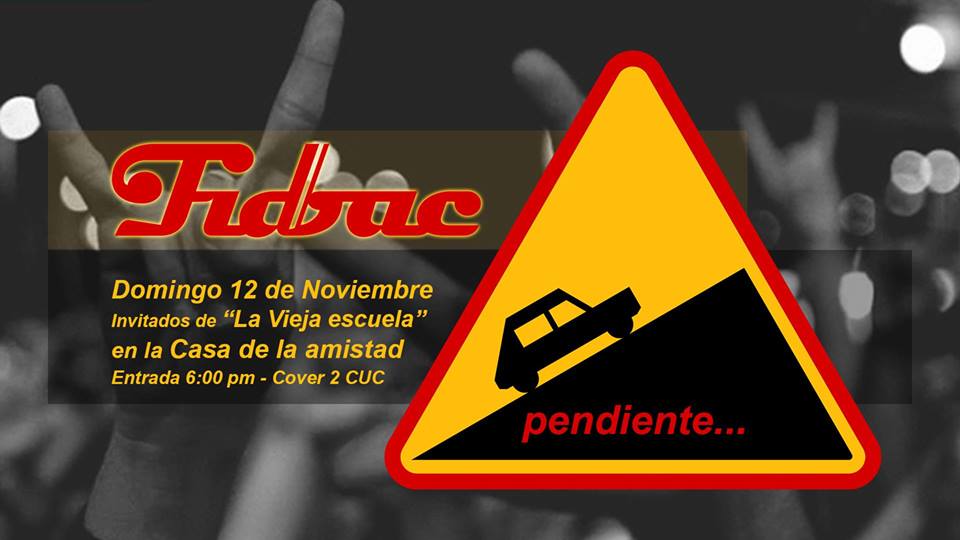 Electronic sounds
If you want to enjoy electronic Music made in Cuba you can go every Friday to Salón Rosado in Tropical, from 10 p.m. to 2 a.m., and every Saturday to Jardines de la Tropical (entrance in 51 Ave.), from 9 p.m. to 2 a.m.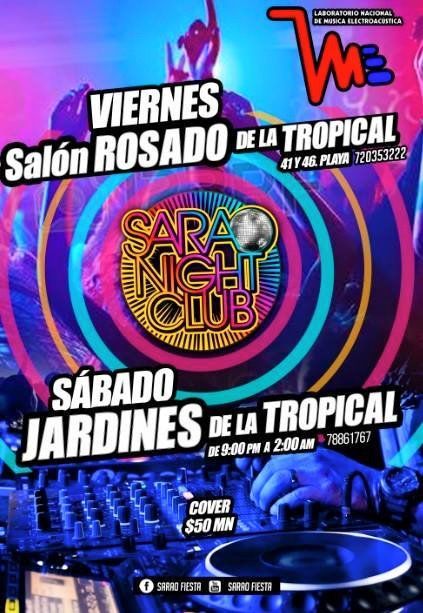 Tony Ávila in concierto
The trova player and his group will offer a concert today, at 11 p.m., in Café Jazz Miramar.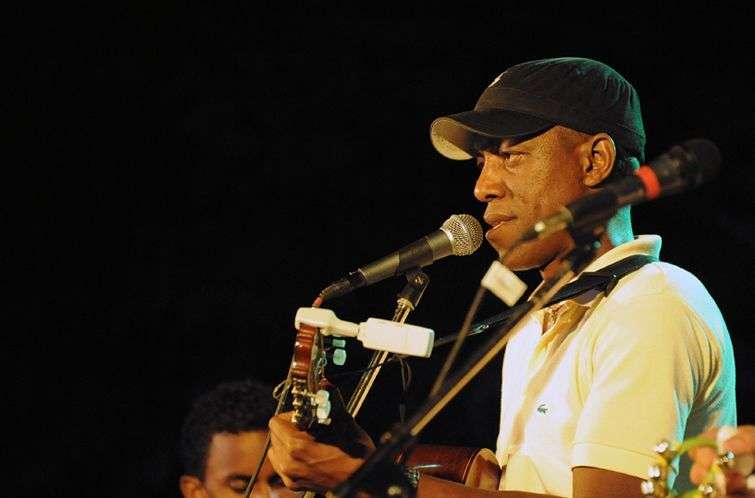 More electronic
This Sunday, from 4 p.m. to 1 a.m., Chill in the Sunset in The Magic Flute. House music party with Dj Obi Daniels (Cuba), Junior PM (USA) and Joan Coffigny (Cuba). Free welcoming cocktails!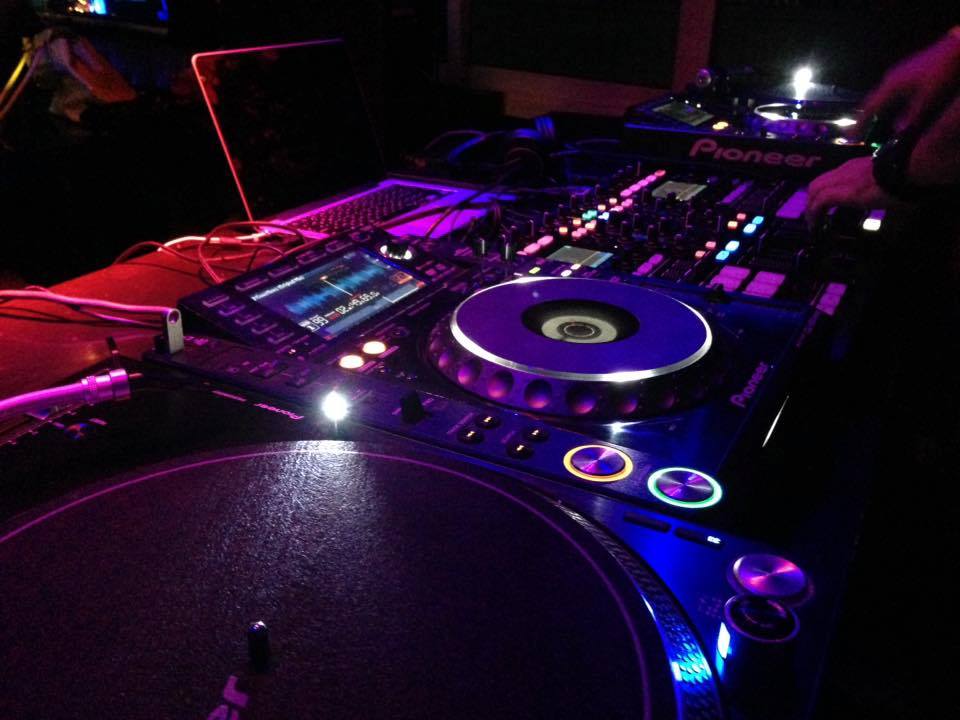 With green light
Next Tuesday 14th, at 9 p.m., group Luces Verdes will be in concerts in Submarino Amarillo.

Follow the rhythm
Today, at 9 p.m., Interactivo in Corner Café.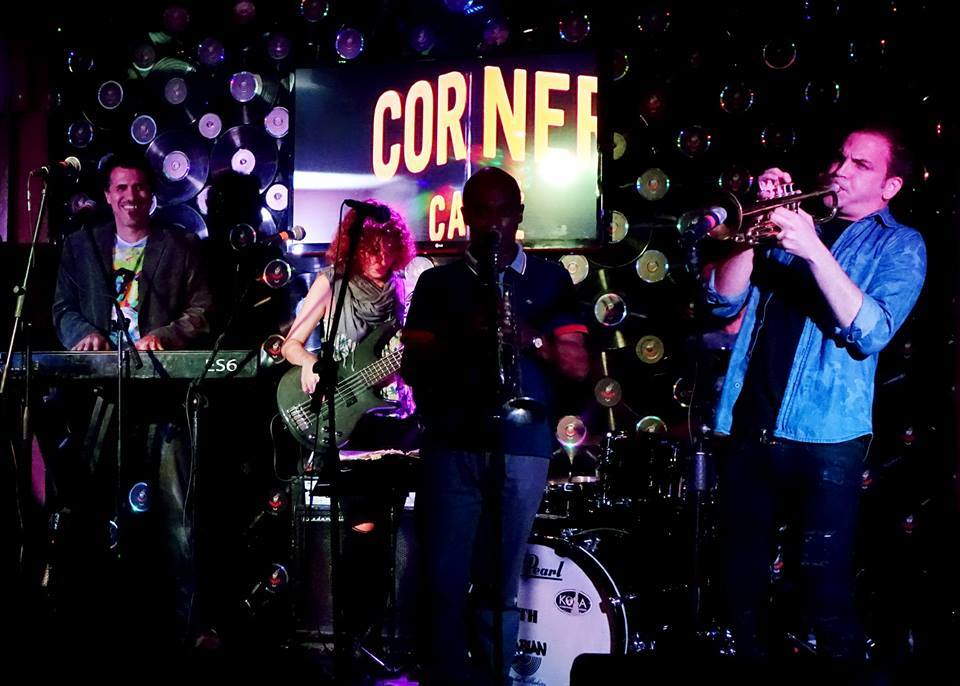 Costa Rica in film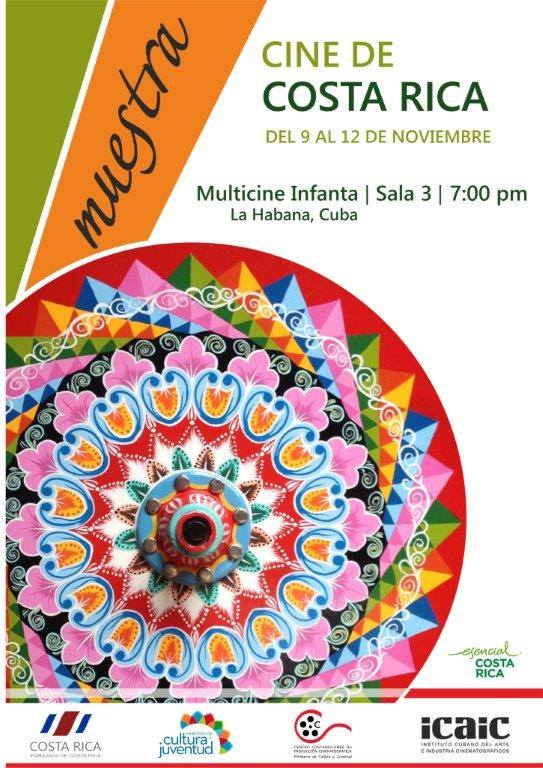 The Cinema Show from Costa Rica will on schedule until November 12th in Room 3 of Multicine Infanta. Films will be:
Friday 10th:
7 p.m.: Por las plumas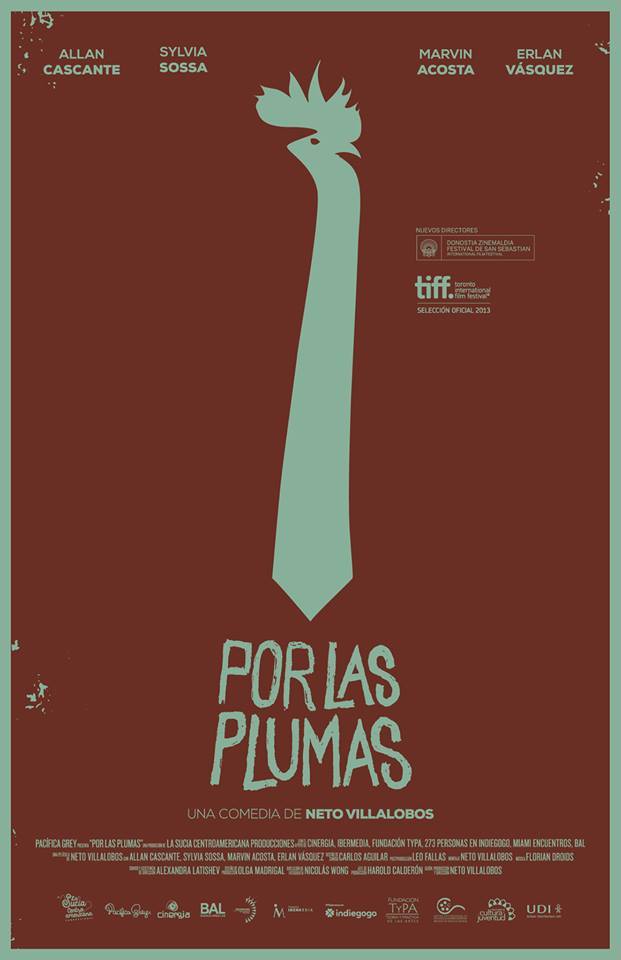 Saturday 11th:
7 p.m.: El camino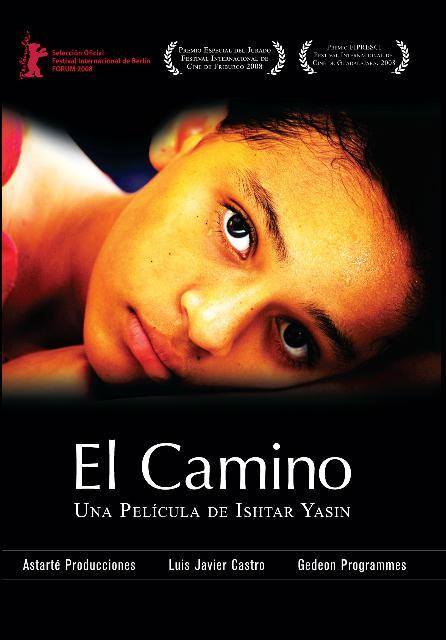 Sunday 12th:
7 p.m.: El codo del Diablo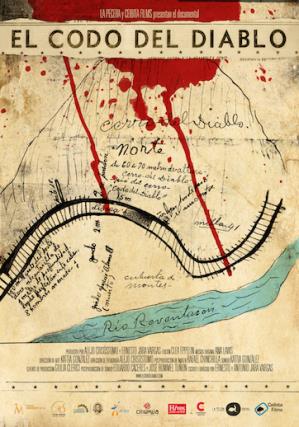 Belgium cinema show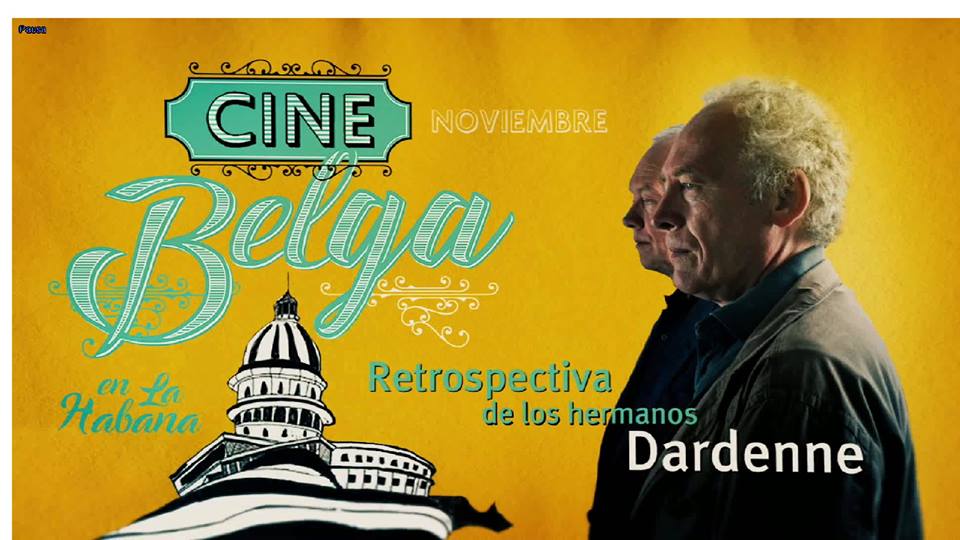 Belgium cinema week will be on also until next November 12th, in Room 1 of Multicine Infanta, as a tribute to Dardenne's brothers Jean-Pierre and Luc. Here you have the program:
Friday 10th:
6 p.m.: El silencio de Lorna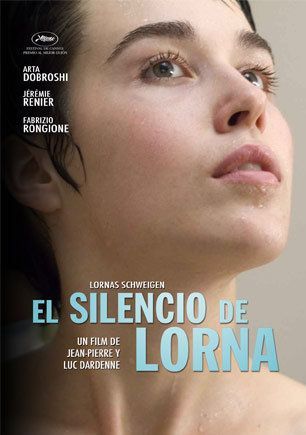 Saturday 11th:
5 p.m.: El niño
8 p.m.: El niño de la bicicleta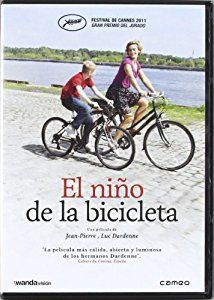 Sunday 12th:
5 p.m.: Dos días, una noche
8 p.m.: El silencio de Lorna

6th Polish Theater Week
Organized for 6th time, the Polish Theater Week will take place in several stages from today until November 19th. It announce the premiere of Dos pobres rumanos que hablaban polaco by Dorota Maslowska, directed by Miguel Abreu with Ludi Teatro group. The opening will take place in the same name theater, today at 8:30 p.m. and will last until next weekend.
This is the full program.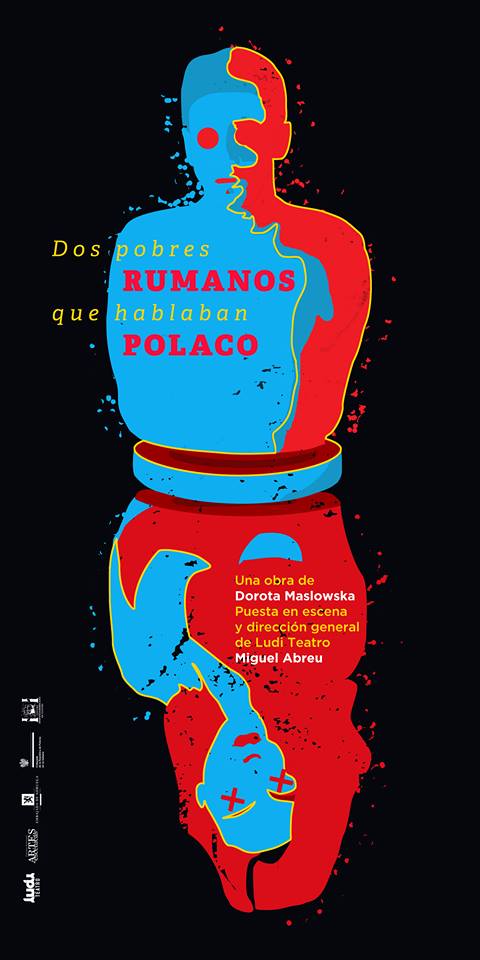 Magic in El Público
Harry Potter: se acabó la magia is still on schedule in Trianón Theater this weekend at usual hours.
In FAC
Friday, November 10th
8:30 p.m.: Open dance class with Contact Improvisation and dancer Aymara Vila. Nave 3.
9:00 p.m.: Company Los Hijos del Director presents El último recurso (fragments). Nave 3.
9:30 p.m.: Session DJ Producers with Iván Lejardi. Nave 1.
11:00 p.m.: Hector Téllez Jr. in concert. Nave 4.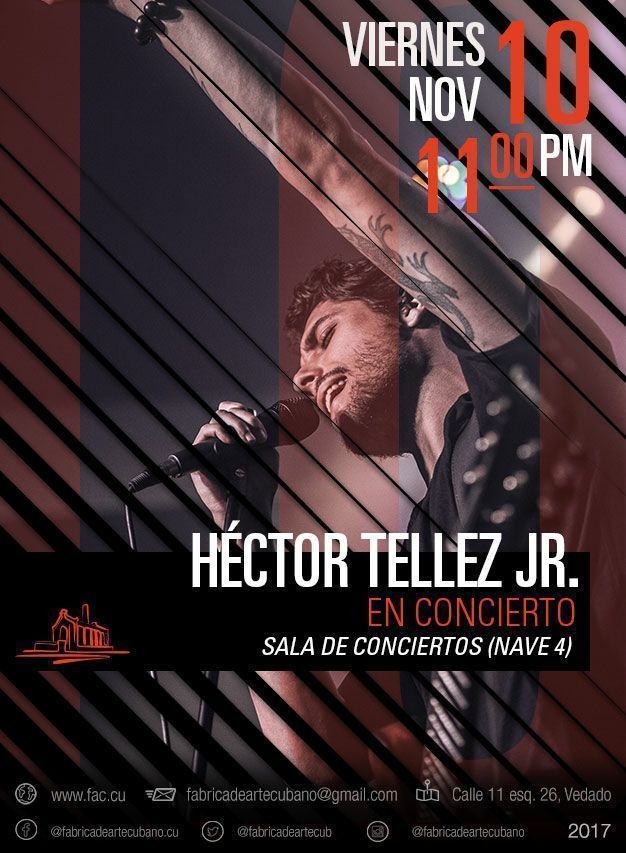 12:00 a.m.: Open Jam with Aires de Concierto. Nave 1.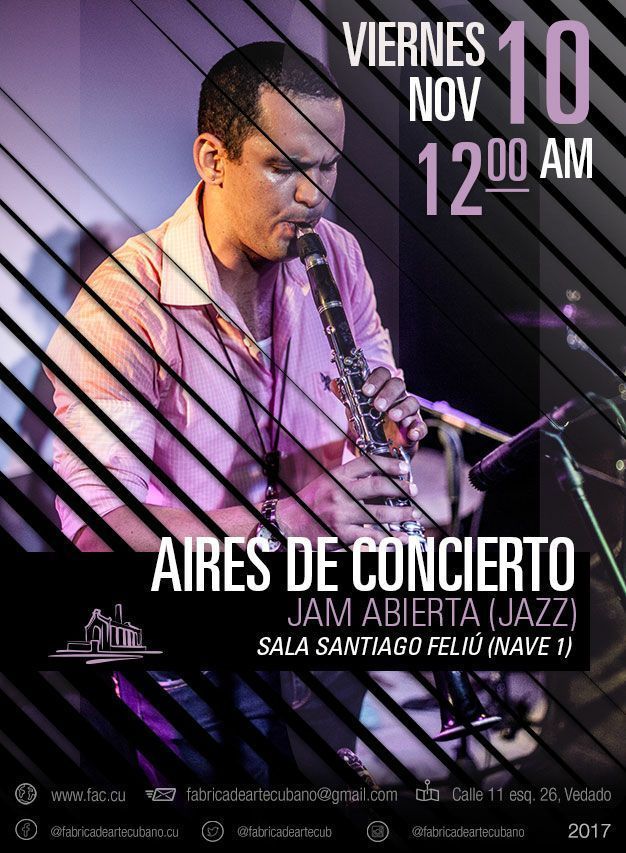 Saturday, November 11th
9:00 p.m.: Fashion: Collection "Una Habana que danza", mix of Ismael de la Caridad's designs with silver jewellery by ROX 950. Nave 3.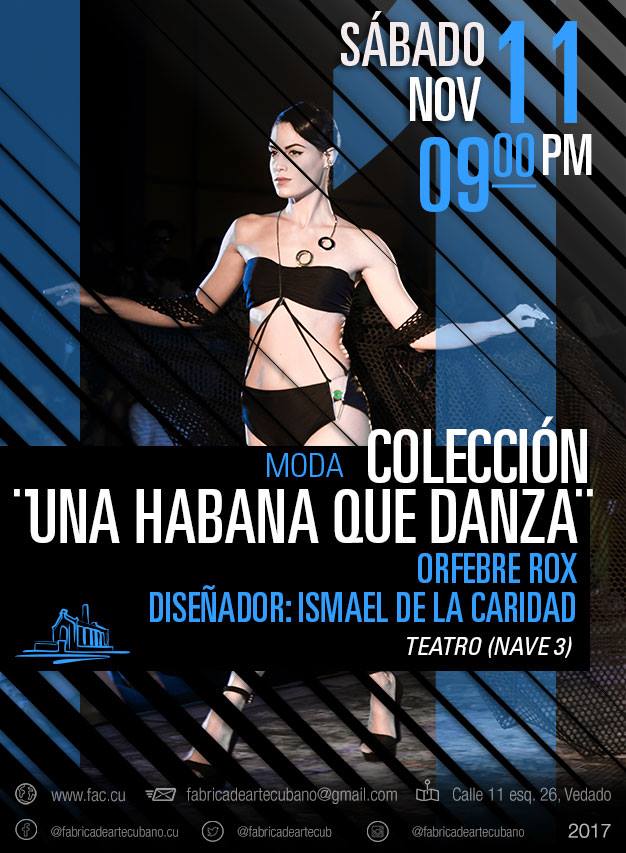 11:00 p.m.: Síntesis in concert. Nave 4.
12:00 a.m.: Rock and Roll in FAC with Backspace band. Nave 1.

Authors