A 23-ton batch of sanitary supplies from the Chinese city of Shanghai arrived this Sunday to the José Martí International Airport in Cuba.
Rapid tests, real-time molecular biology tests (PCR), and other necessary supplies to fight SARS-CoV-2 make up the cargo that arrived on board the sixth and last charter flight of the Cuban airline from that city, according to Xinhua.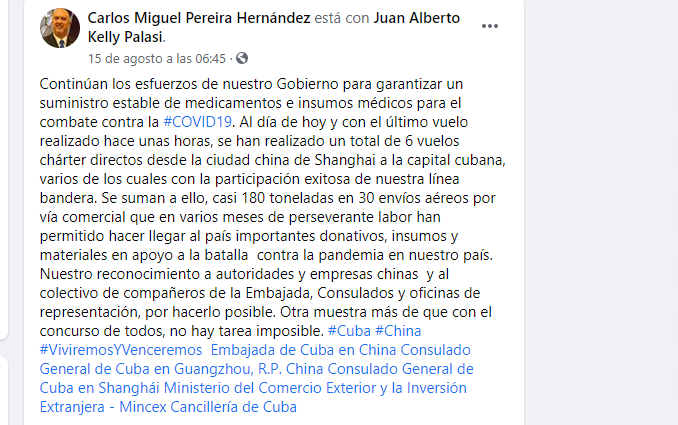 "China has become the world's main provider of medicines and supplies to face the pandemic", said Lázaro Hernández, captain of the aircraft, to the local press.
The donation also includes masks, protective gear, diagnostic kits, and sample transport devices.
With this, they reach 180 tons arrived through 30 commercial air shipments and six direct charter flights from Shanghai, according to the Cuban ambassador in China, Carlos Miguel Pereira.
Authors