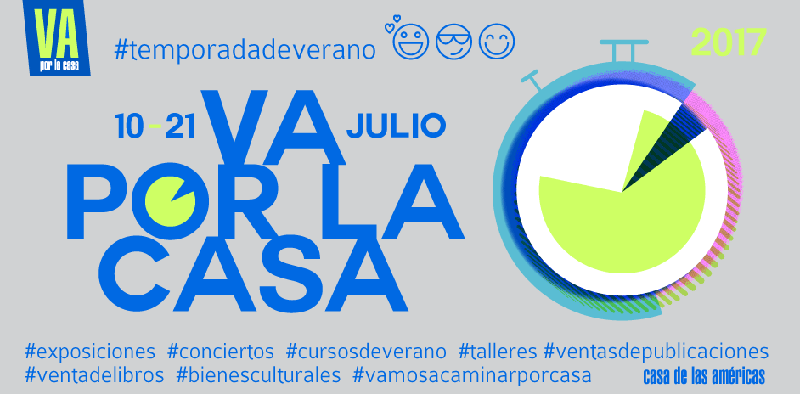 Join us today for the season's closure of Va por la Casa (Its on the House). This event hosted by Casa de las Américas (Americas House) will star saying goodbye today at 11 am with a tour around the building. At 2 pm there will be a debate about street art and an urban intervention photograph exhibition by Abel Carmenate. Later at 4 pm the House will be presenting their magazine edition 287. Finally at 7 pm there will be a concert with Jan Cruz and his band in Che Guevara Hall.
Jan Cruz sent an invitation for all of us. Those are just some of the events you will find here this week. We have a lot more below. You know already how to do it: click and choose!
Jan Cruz flying paper planes
Today Jan Cruz will offer a concert at 7 pm in Che Guevara Hall of Casa de las Américas. He will sing the songs of his CD Aviones de papel. Cruz will be with his band and also Gretell Barreiro, Mauricio Figueiral and Roberto Perdomo, Tesis de Menta leader. Here it is Jan Cruz invitation for OnCuba:
<![endif]–>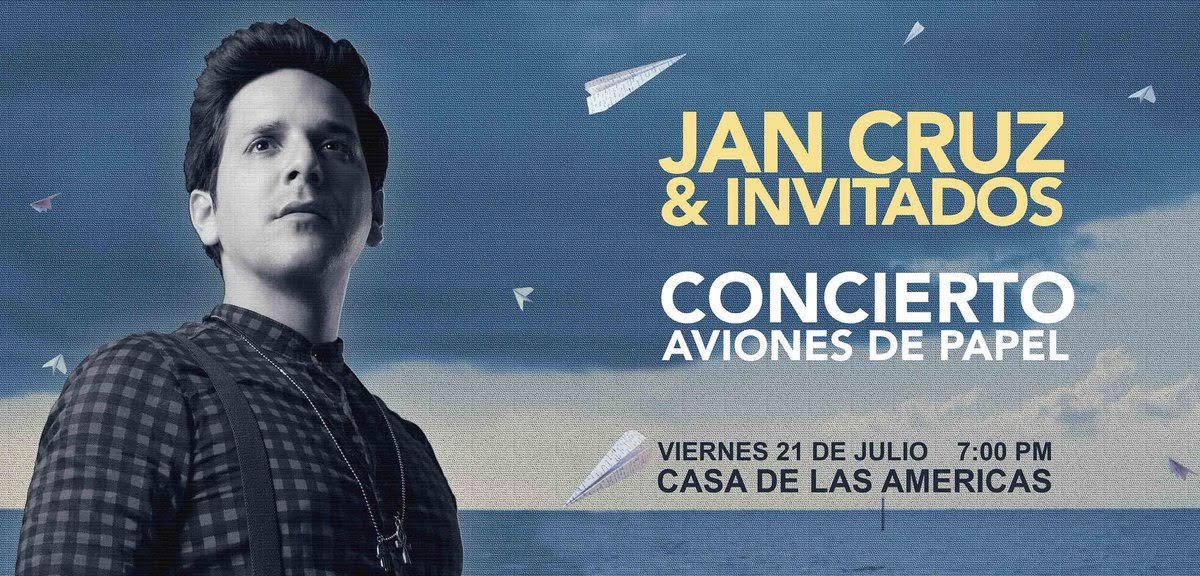 Tony Ávila and Sergio Vargas in concert
Popular Dominican singer Sergio Vargas will perform in Cuba for the first time together with Tony Ávila. It will happen today at 8:30 pm in Avellaneda Hall of Cuban National Theater. This concert will be recorded by EGREM and J & N Entertainment to make a DVD. Both music records will produce next Sergio Vargas album.
Telmary invites
Telmary and Habana Sana will be in concert today at 8 pm in the theater of National Fine Arts Museum. Don't miss it!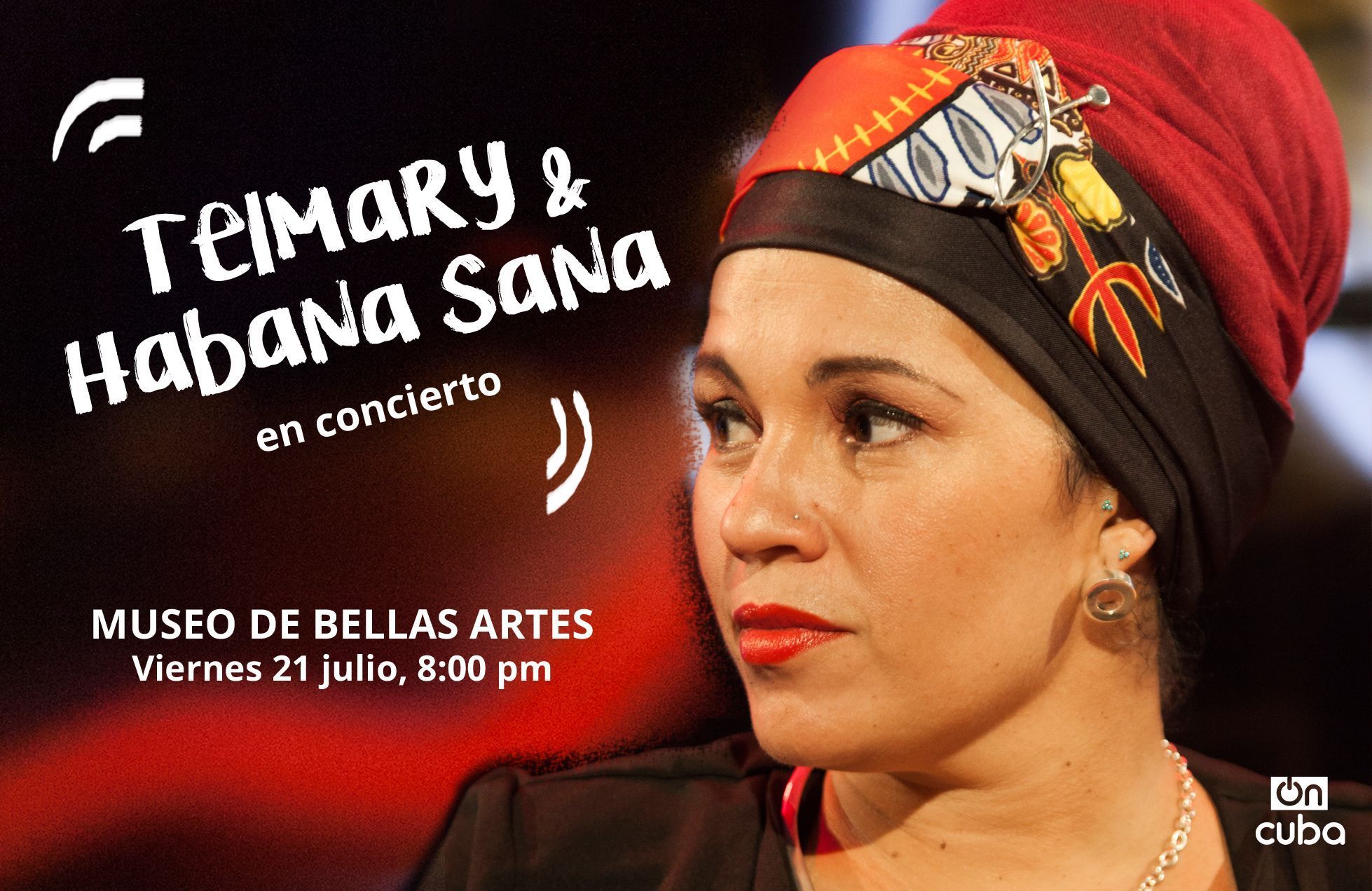 Gretell comes back
After a while off Cuban stages, Gretell Barreiro comes back this Sunday at 8 pm to the backyard of Casona de Línea.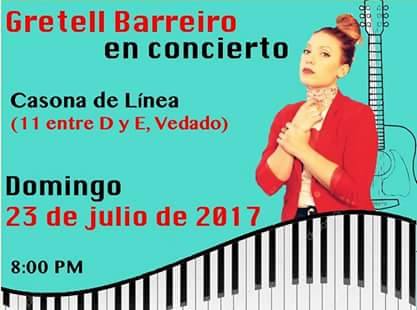 Concert in the East
Raúl Torres will offer a concert today at 6 pm in Preventorio, old Campo Amor hotel in Cojímar town.
Electronic Friday
National Laboratory of Electro-accustic Music will be today starting at 9 pm in Salón Rosado of La Tropical. Djs and Producers Rezak, Harold, Iván Lejardi, House Republic and David Casas with Sarao Night Club will play at the party.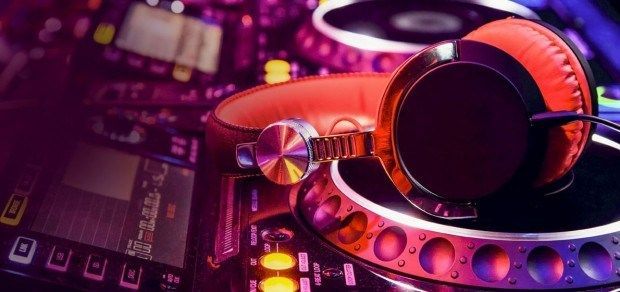 Lets rap in Havana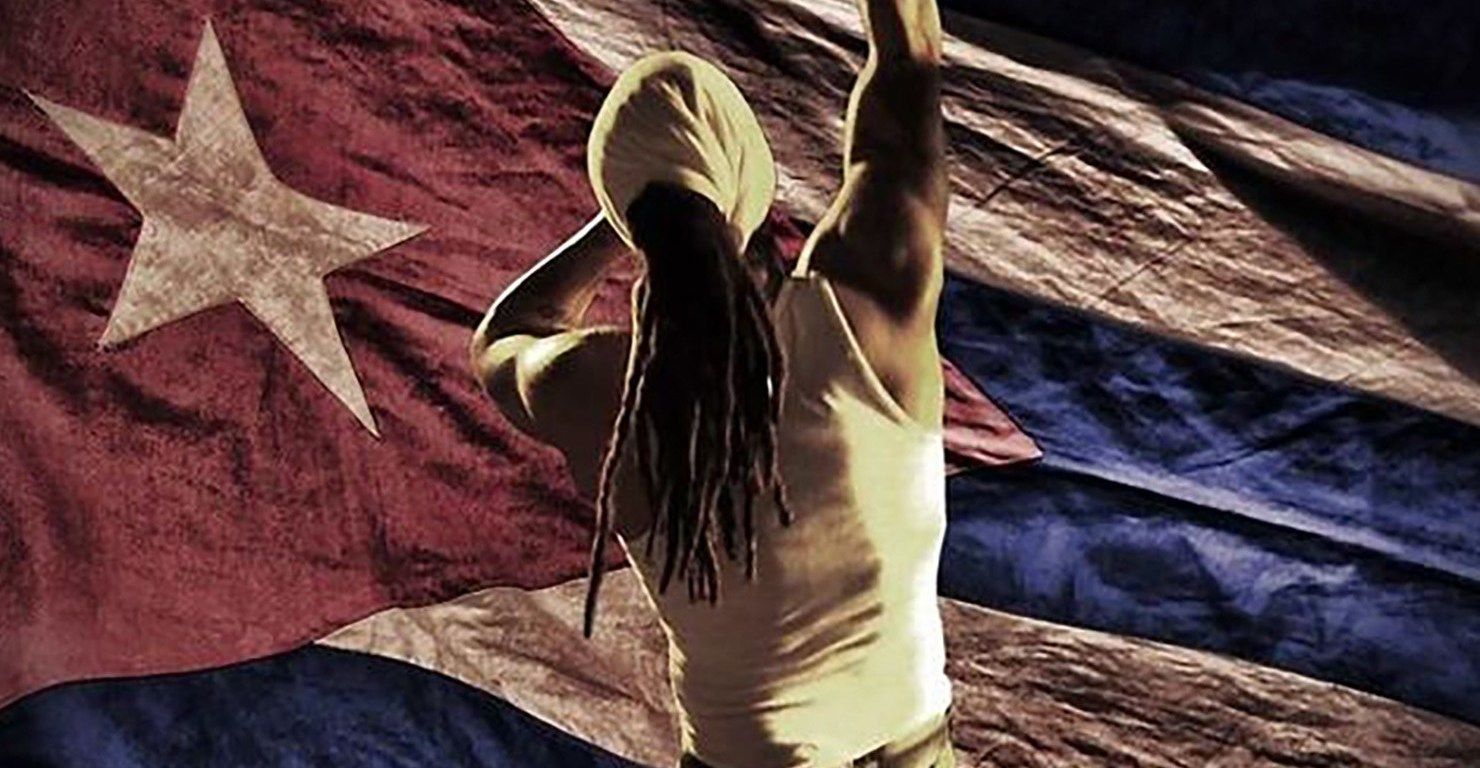 Here you have everything is happening with the Cuban Rap Agency until next week: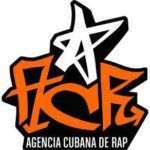 Thursday 20th and Friday 21st: 5th Edition of Creciendo en el Hip Hop Festival at 7 pm in the Cuban Rap Agency.
Friday 21st: Ondalivre Group at 8 pm in Casa de la Cultura, Plaza.
Saturday 22nd: Yimi Konclaze at 10 am in Old Havana Community (Cárdenas St. and Arsenal St.)
Mano Armada will be in Palacio de la Rumba at 9 pm.
Tuesday 25th: Reyna and Real will perform in Boulevard 66 at 10 pm.
Wednesday 26th: Negrons will be in Fresa y Chocolate Cinema Cultural Center at 10 pm.
Thursday 27th: Adverzario and Primera Base will be in Mella Theater Gardens at 5 pm.
Weekend on EFE
EFE Bar will present Daymé Arocena on Sunday at 10 pm. Also today will be DJoy of Cuba and tomorrow will be Chimachine & Oscar Cloud.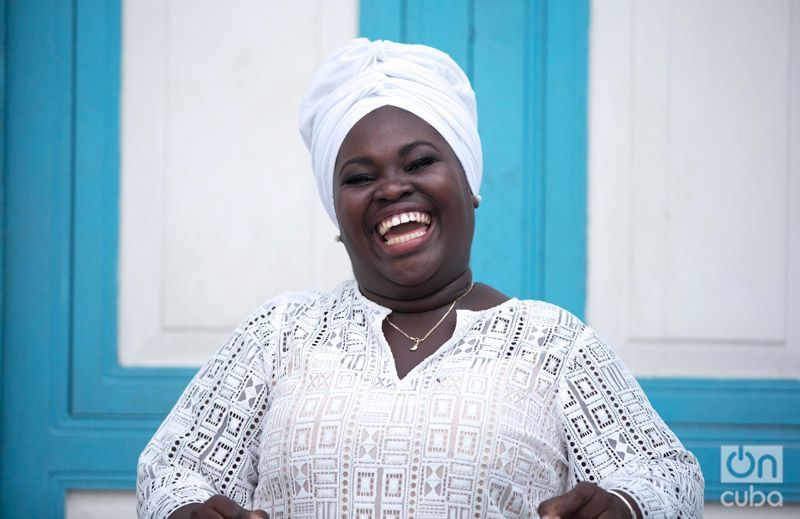 Dinner concert with Omara and La Aragón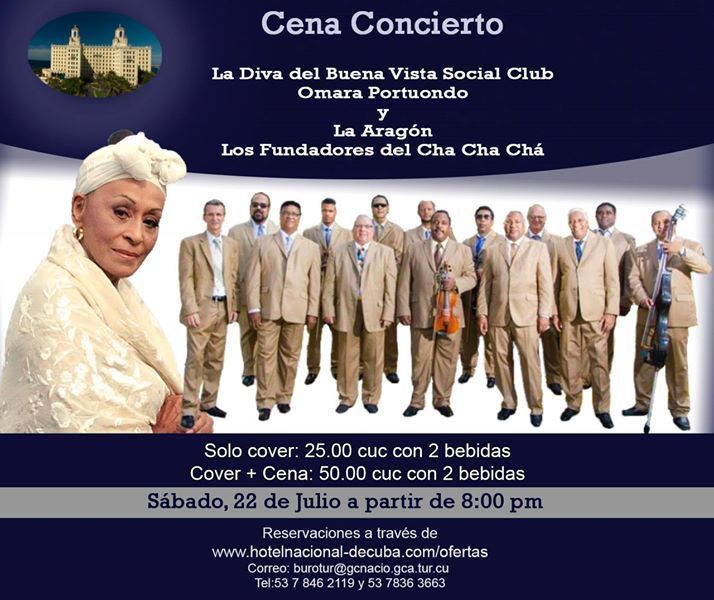 Cuban Train of music on
Formel and Van Van will be in concert this Sunday at 4 pm in Salón Rosado of La Tropical.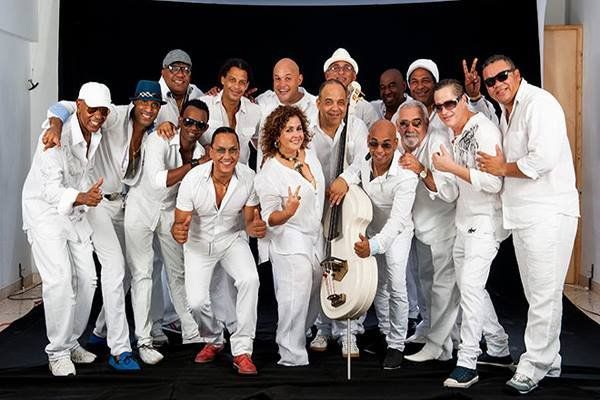 Ivette Cepeda in concert
Arte en La Rampa reserves todays concert at 6 pm for Ivette Cepeda.

Good Jazz
Yasek Manzano and his Group will perform tomorrow at 11 pm in La Zorra y el Cuervo Club.
Ben Jones in Cuba
American artist Ben Jones will open his exhibition Connections today at 4 pm in the National Fine Arts Museum, Universal Building. This is his first personal show in Cuba and will be exhibit until October 23rd in the Transit Hall of the Museum.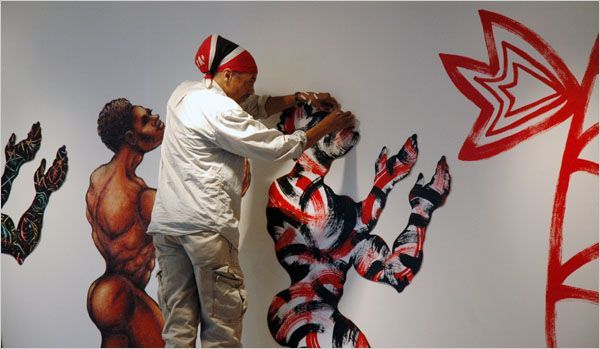 The exhibition is a diverse collection of unseen works and pieces from 2010 to 2017 including Blood series, started because of American invasion to Iraq.
The Origin of José Yaque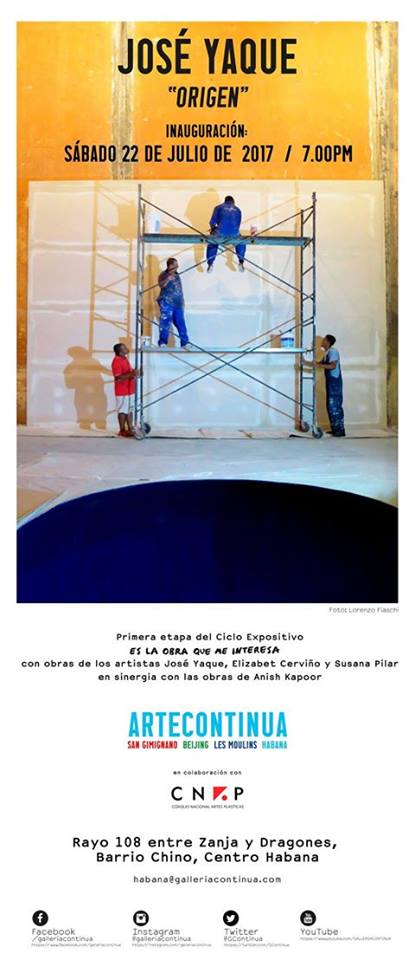 Arte Continua invites to the opening of personal exhibition Origen by Cuban artist José Yaque, tomorrow at 7 pm. This show is part of a first stage of the cycle: Es la obra que me interesa, with works by José Yaque, Elizabeth Cerviño and Susana Pilar together with pieces by Anish Kapoor. Arte Continua gallery is in Rayo St. 108 between Zanja St. and Dragones St., Chinatown, Centro Habana.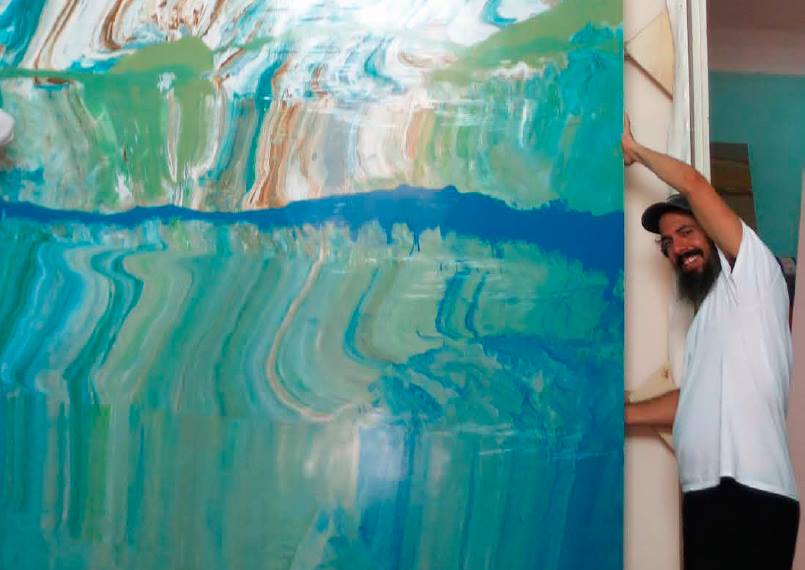 Collective expo in El Local
Punto de Mira is a collective exhibition by Cuban artists Alejandro González, Leandro Feal, Pablo Víctor Bordón, Reinaldo Echemendía Cid and Rigoberto Oquendo (Chacho). Opening will be on Tuesday 25th at 6 pm in El Local studio (8th St. 113 between 5th St. and Calzada St., Vedado).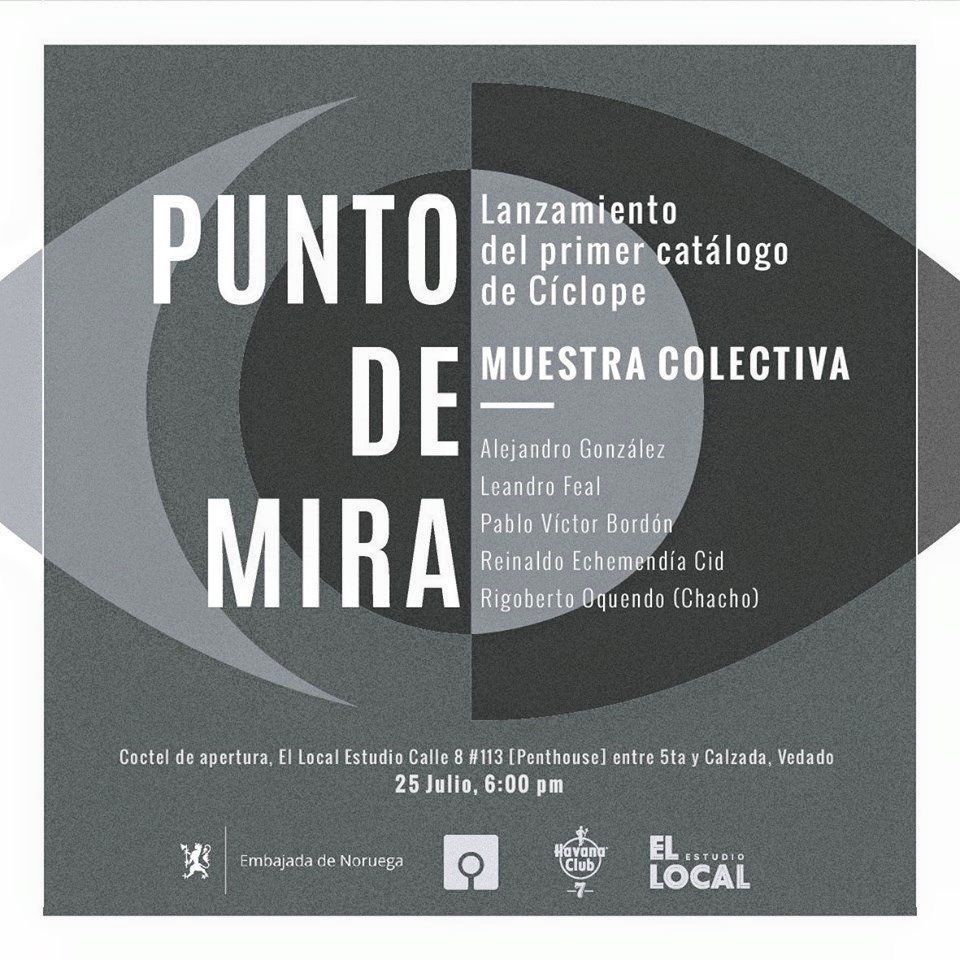 Yornel Martínez in Servando Gallery
Today at 7 pm will be the opening of Yornel Martínez work in progress in Servando Gallery. The artist will present a conceptual exhibition, as his whole work so far, based on an installation in the gallery space.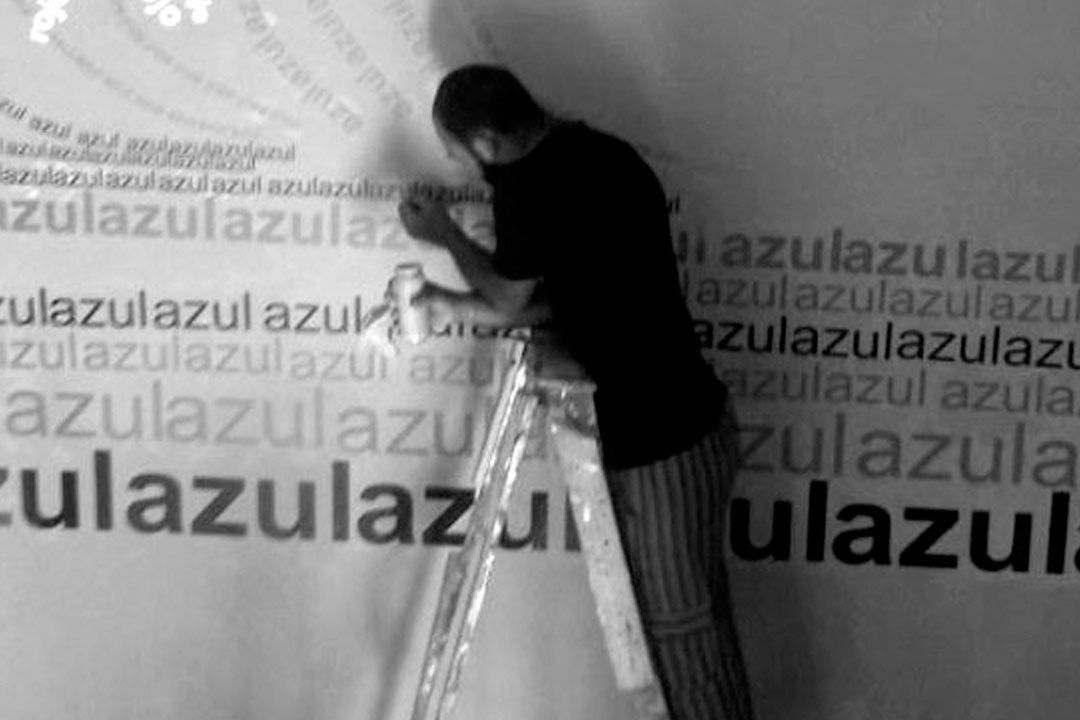 An apron dirty with eggs
D'Dos Theater presents "Delantal sucio de huevos" in Osvaldo Dragún Room of Raquel Revuelta Cultural Center. The play will be on every weekend of July at 7 pm and is directed by Julio César Ramírez.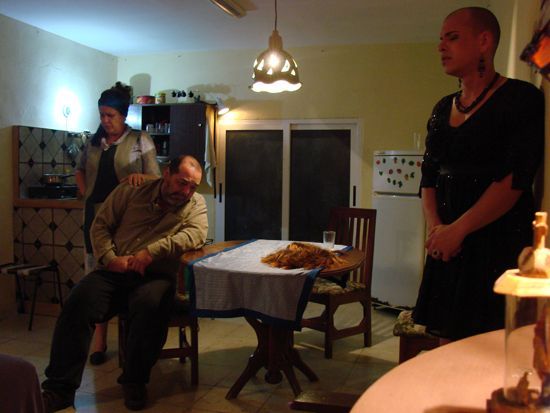 More options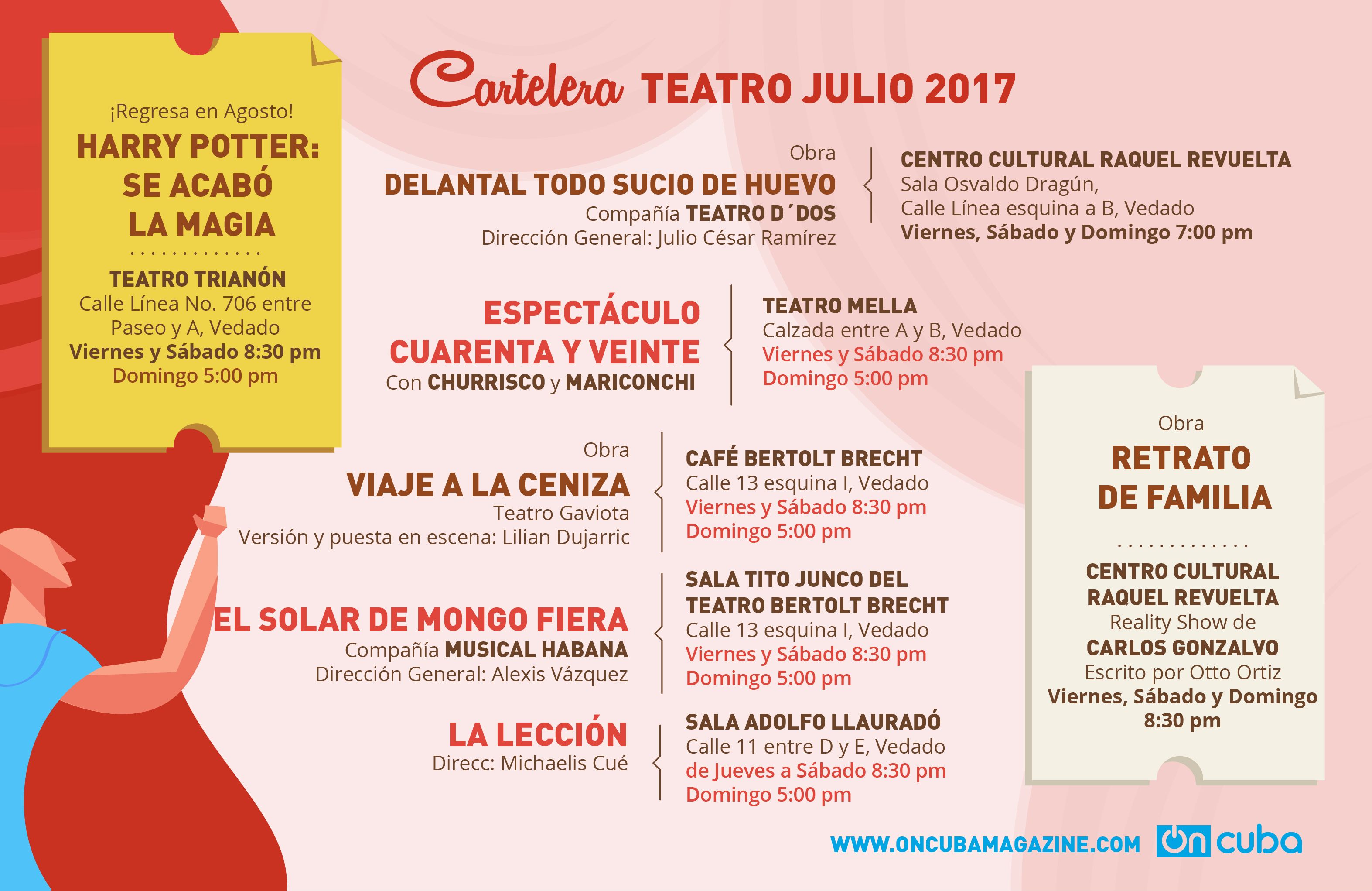 Factory to make Art
Today at 8:30 pm there will be an open Hip Hop Class with dancer Alex Melo in Nave 3. At 9 pm Session Dj Producers will be on with Iván Lejardi in Nave 1. Later at 11 pm in Nave 4, Real Project will be in concert. By 12 am Nave 1 will host Open Jam with Jazz in trance.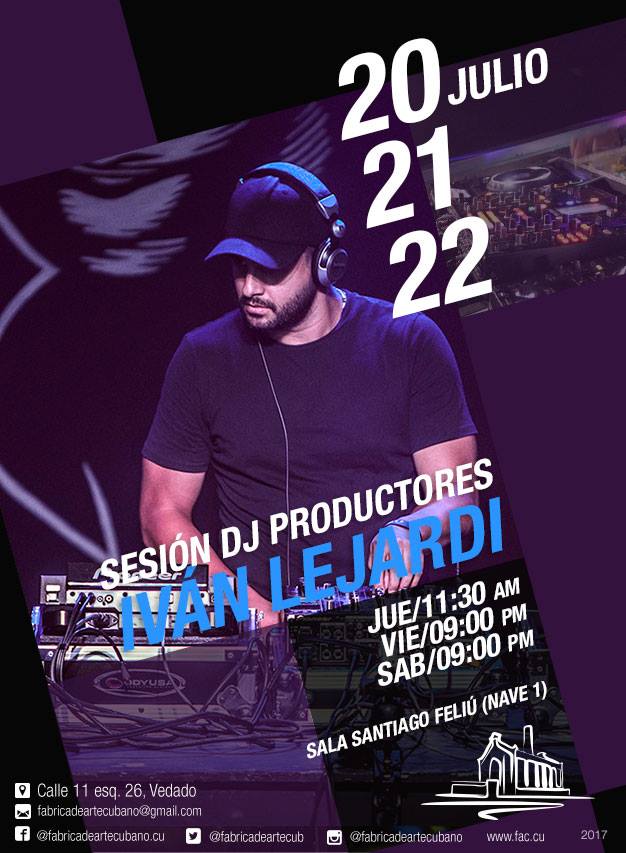 Saturday at 9 pm there will be a fashion show in Nave 3 with collection Pret-a-Porte by designer Karen Satin. Adrian Berazaín will perfom at 11 pm in Nave 4. At 12 am Rock and Roll in Nave 1 with Track group.
On Sunday at 9 pm you can't miss the play La cita, directed by Osvald Doimeadiós in Nave 3. At 10 pm Session Dj Producers presents Dj Hioll in Nave 1. One hour later David Blanco will play in Nave 4.
Dancing stiles
Space Dance and its stiles, in the Hispano-American Cultural Center, presents on Saturday at 5 pm companies Havana Queen, Así Somos, Raíces Profundas y Ban Ra Ra. This event is organized with the cooperation of the Danza Center of Havana and the Historical Office. The address is: Malecón Ave. 17 between Prado St. and Cárcel St.