This week starts in Varadero with Jazz and Son, an event directed by Issac Delgado to promote the best of the Latin music. It will take place in Josone Park from next Thursday 12th to 15th. Five concerts every night, two stages, more than twenty artists and much more. Would you like all the info? Click the banner and go to dance.
We also have more music in Havana with concerts and parties so you can choose. In Visual Arts, tattoos this week and the next. In Theater, two plays. In Comedy, Aquelarre 2018 ends this weekend. In FAC, everything. In Literature, a recommended launching in La Marca. And in Cinema, the whole Summer Festival with everything you want to watch.
See you around!

Jazz, Son and a lot more in Varadero

Josone Varadero Jazz & Son is an international event to promote the best of the Latin music. It will begin next Thursday 12th in Josone Park, Varadero Beach. More than twenty recognized Cuban and foreign artists will perform during four days starting every day at 7.30 pm. Issac Delgado, the event's artistic director, already confirmed some of the participants: Septeto Santiaguero, Ernan Lopez-Nussa, Gente de Zona, Los Munequitos de Matanzas, Osain del Monte, Daymee Arocena and Yissy Garcia.
Here you have the program: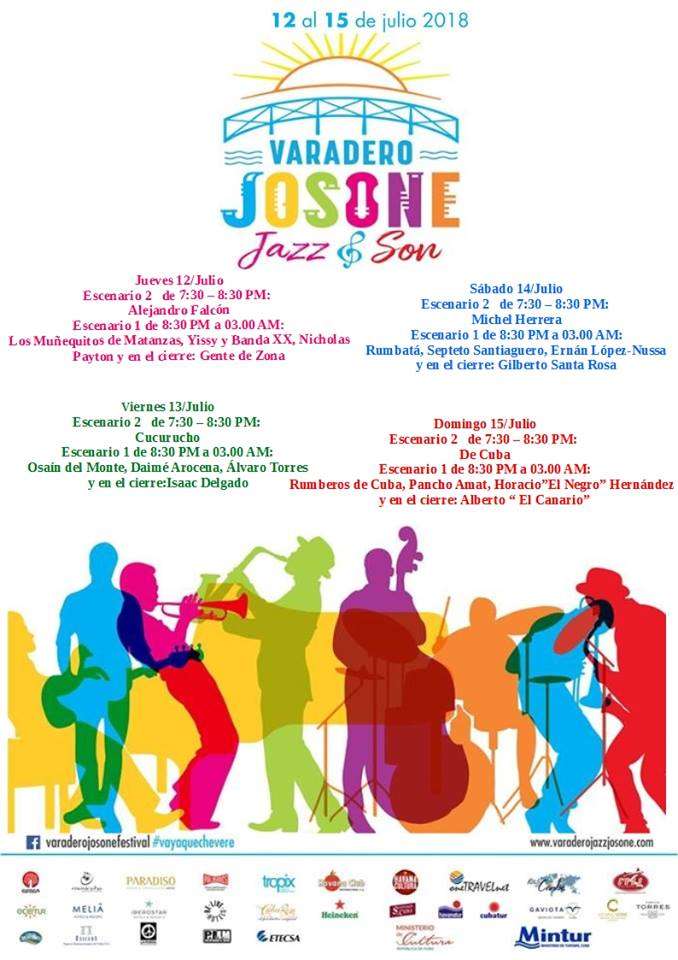 Interactivo under stars
Interactivo's concert in El Sauce (9th and 120, Playa) tomorrow, at 9 pm.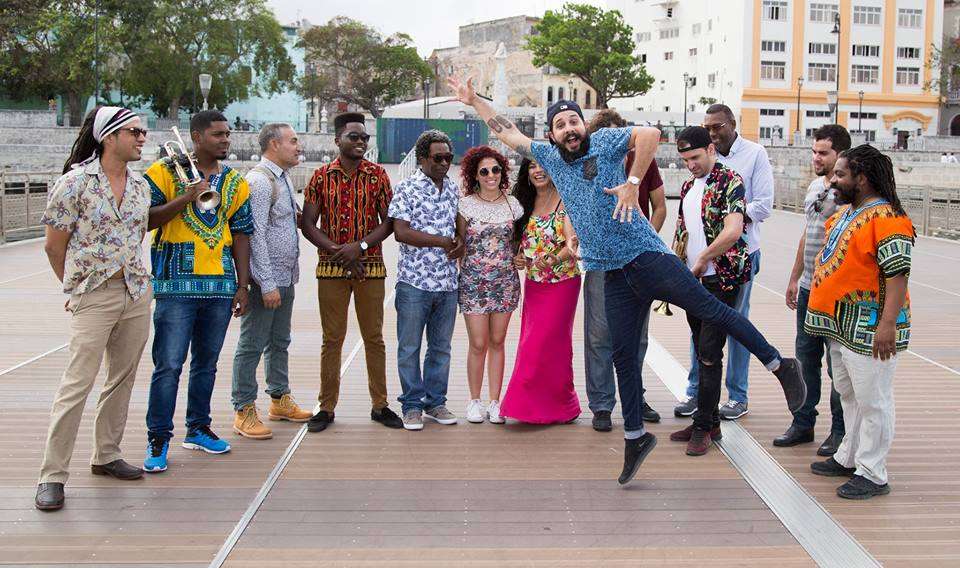 Cuba Loves Jazz
Next Tuesday 10th, Cucurucho Valdes in concert. El Tablao in the Great Theater of Havana will open at 8 pm, the concert start at 9 pm. Don't miss it.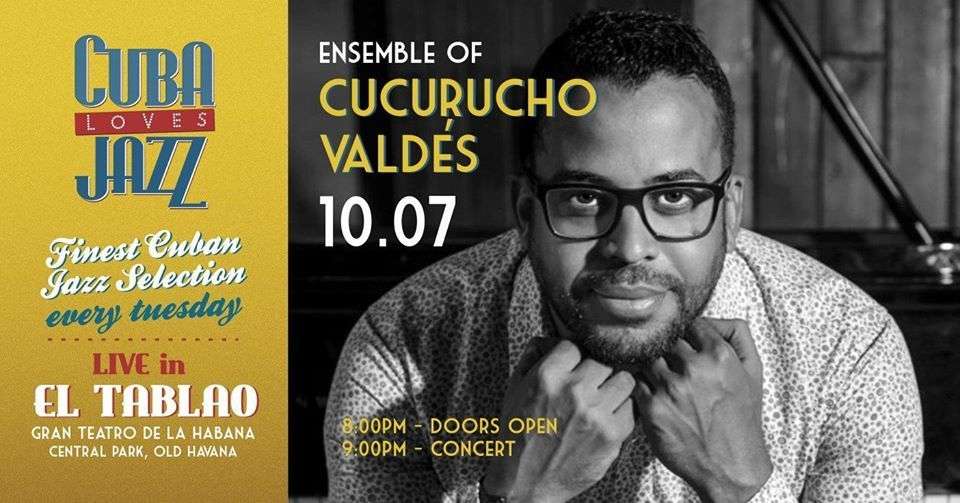 Party with BandEra
BandEra Studio party! Every July's Sunday, free entrance, Bar Paparazzi (20 St. btw 7th and 9th, Playa). Next Sunday will be the Black&White night with group Collector, at 10 pm.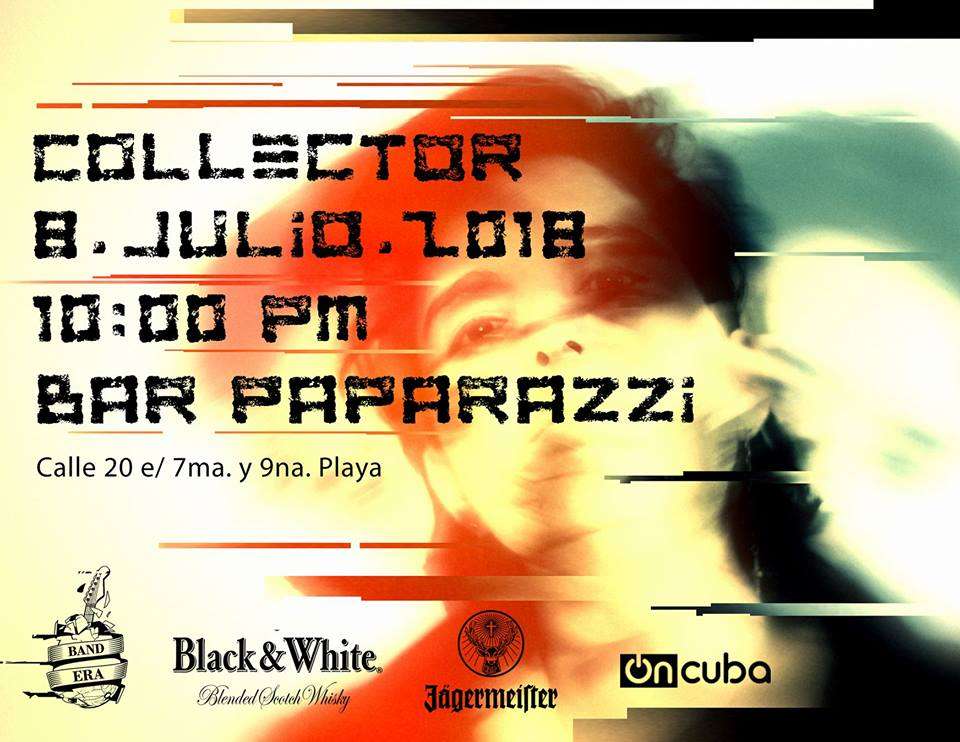 Yaima Saez again
Friday encounter with Yaima Saez in Piano Bar Mesie Julian, Le Select, at 9 pm.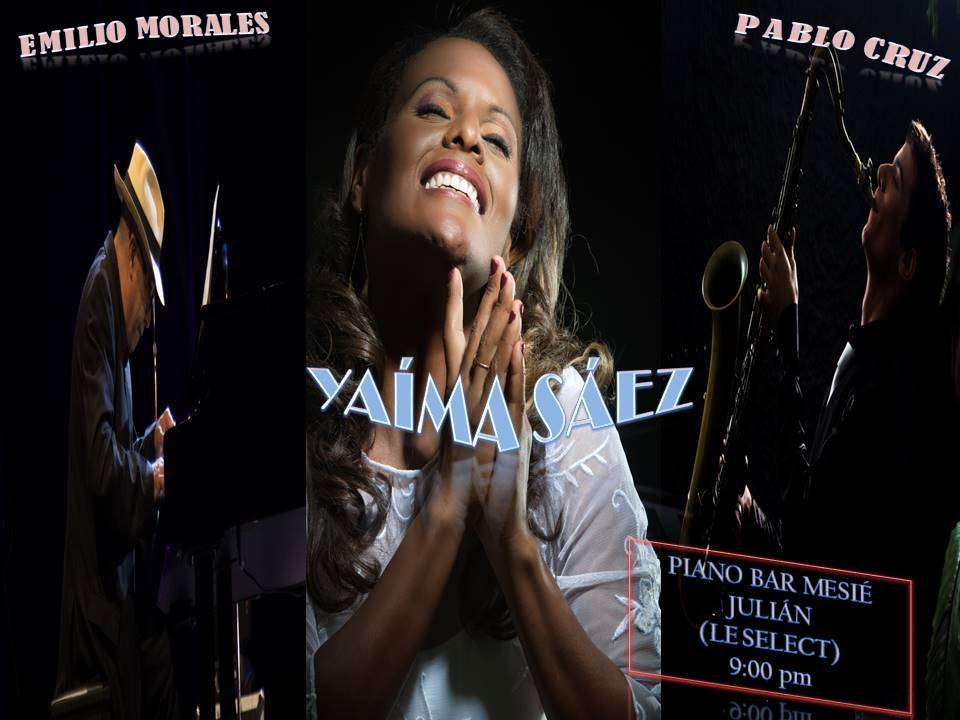 Together we're more
Group DeCuba will be in concert next Wednesday 11th celebrating the World Population International Day and Family Planning. Place: Lennon Park. Hour: 8 pm.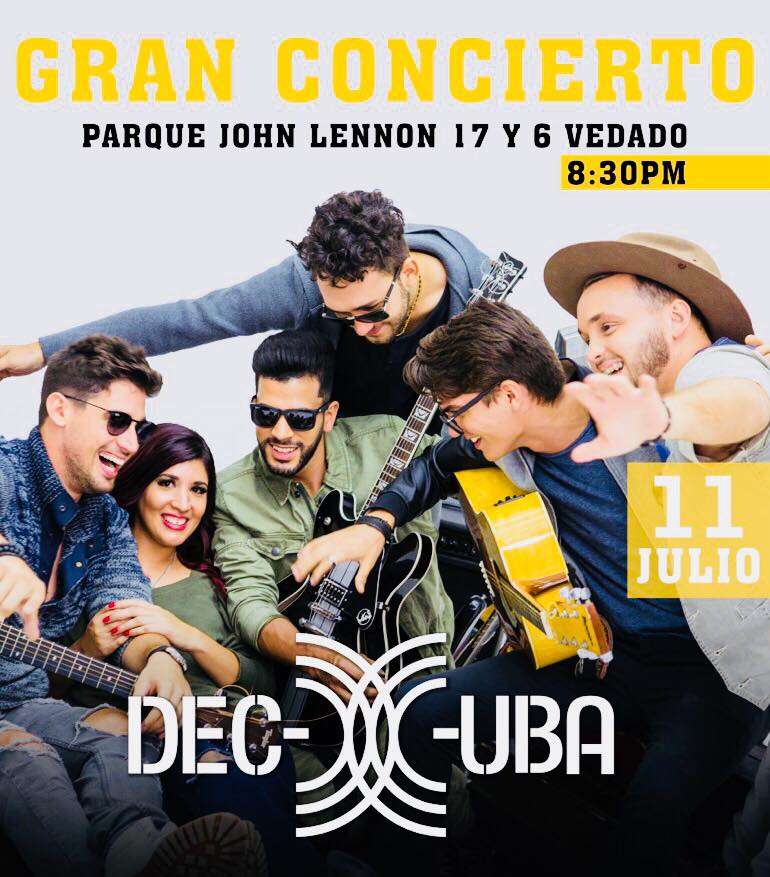 Mystique electronic
Electronic music party next Wednesday 11th, at 11 pm, in La Chorrera (Malecon and 20 St, Vedado).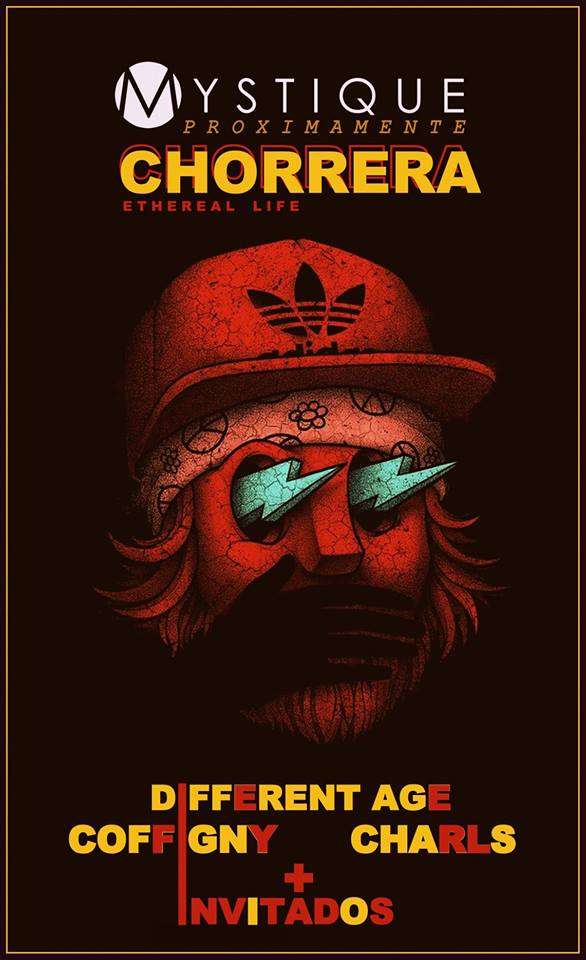 EGREM musical summer

Saturday 7th: Launching CD Pa lante el mambo by Diego Gutierrez, 2pm, Cafe Miramar.
Saturday 7th: Omara Portuondo first concert celebrating Havana's 500 years, at 7 pm, in Salud St, Centro Habana.
Saturday 7th: Presentation of CD De vuelta al barrio by El nino y la verdad, 10 pm, in Plaza Roja, 10 de Octubre.
Monday 9th: Launching CD Im on fire by Casabe, 2 pm, Bar Oh La La.

Ready?
As every Friday 13th, Zenit Tattoo will have a special day. Next week with a personal expo by Cuban artist Ledian Suarez and his series Desde adentro, and the Hector Tellez Jr. band. You may also get a free tattoo and for sure music all day. So you know, go to Santa Fe.


Duel in La Marca
Tattoo artist Kike Hernandez and designer Robertiko Ramos will be face to face in a gentlemen duel. Today, in La Marca, at 4 pm.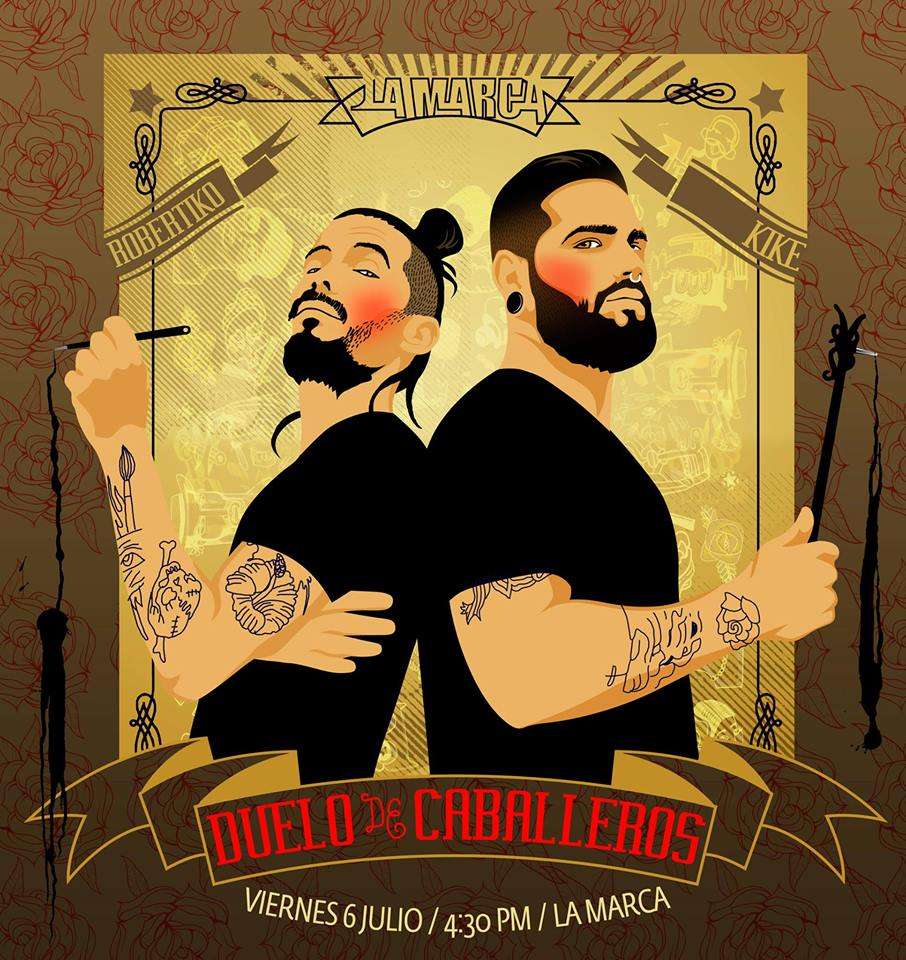 Dudo in Trianón
Teatro El Publico continues with the play Dudo, written by Marie Fourquet, with actor Denys Ramos on the stage and directed by Carlos Diaz. Presentations in Trianon theater, at usual hours.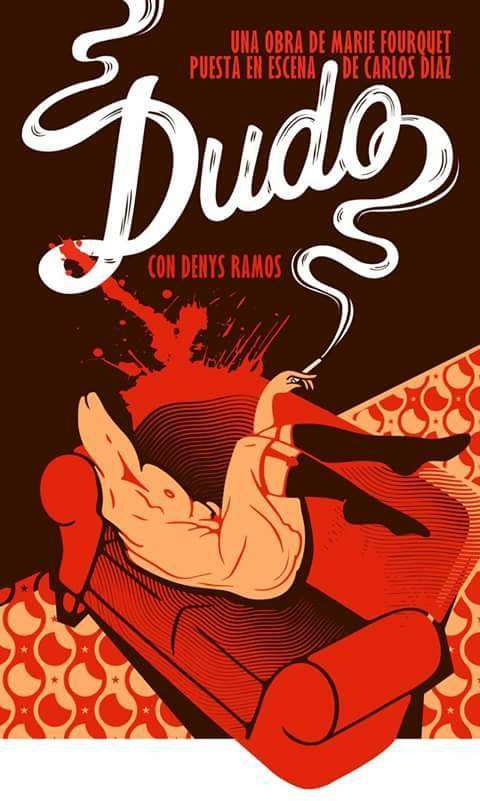 Farándula in Arenal
Every weekend during July, Jazz Vila Project presents the play Farandula in Arenal Movie Theater. Usual hours.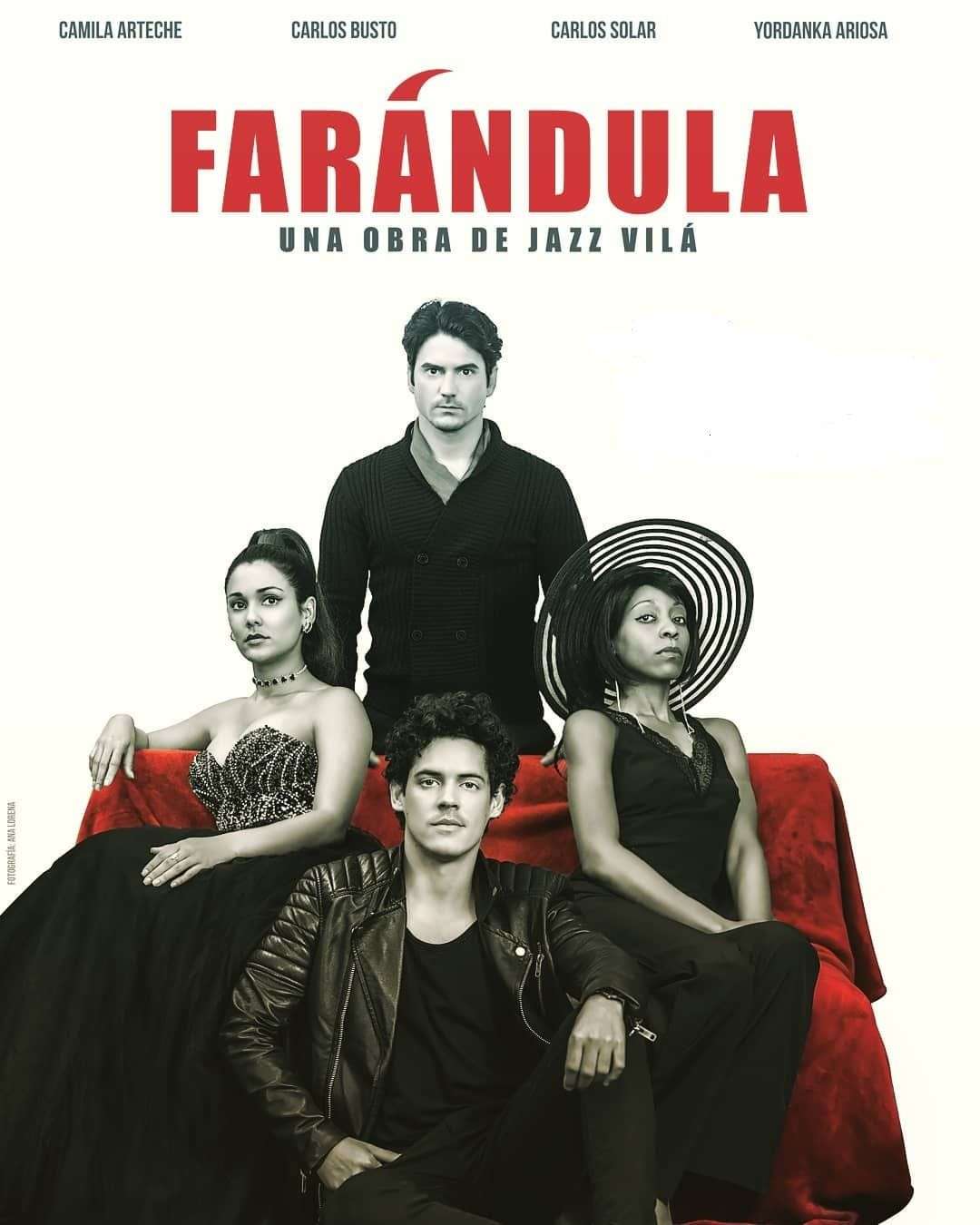 Laugh and laugh with Aquelarre
Festival Aquelarre 2018 is still on in Karl Marx theater this weekend. Today and tomorrow the show will be Hasta que la Wi-Fi nos separe, starring Panfilo, Facundo, Otto Ortiz and El Colorao.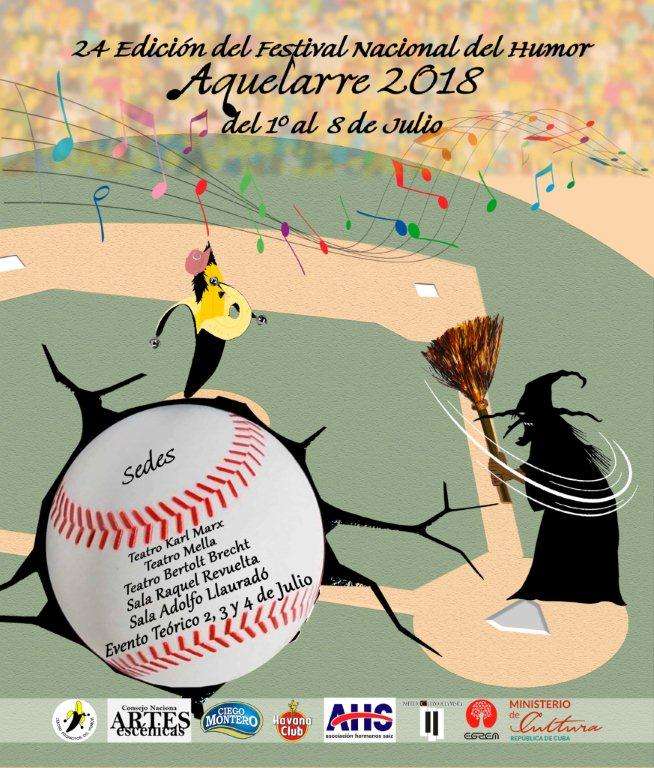 It will end next Sunday in the same theater, with performances by Miguel Moreno, Antonio Berazain, Pagola la paga, Jorge Diaz and Antolin. Also with Tony Avila's music. Everything at 9 pm.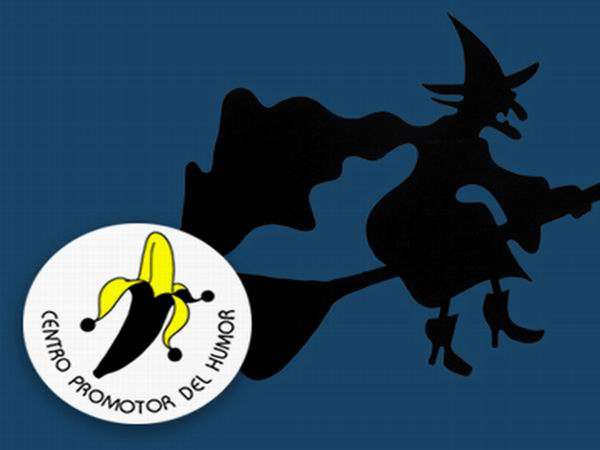 Let's go to FAC
FRIDAY, JULY 6TH
9 pm: Dance: Contemporary Dance Class by dancer Osnel Delgado from Mal Paso company. Nave 3.
9:30 pm: Dance: Play Rodrigo. Nave 3.
9:30 pm: Session DJ Producer: Ivan Lejardi. Nave 1.
11pm: David Blanco in concert. Nave 4.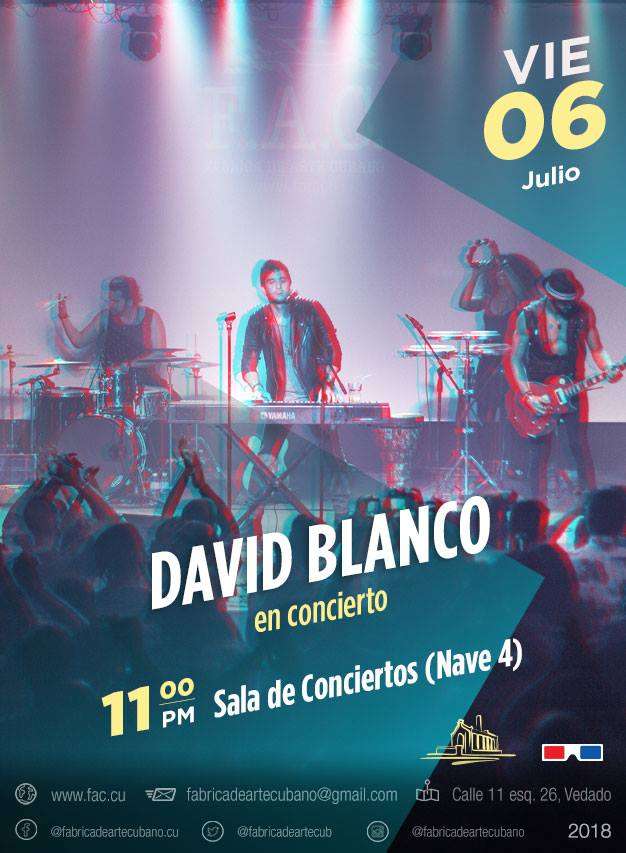 12am: Open Jazz Jam with Marcol Morales. Nave 1.
1:00 am: Electronic session with Frankyboy and guests. Nave 1.

SATURDAY, JULY 7th
9pm: Collection: Inizio. Designer: Punto Zero (Italy). Nave 3. 9:30 pm: Session DJ Producer: Ivan Lejardi. Nave 1.
11pm: Orlando del Valle (Maracas) in concert. Nave 4.
12:00 am: Rock and Roll in FAC: Gens. Nave 1.
SUNDAY, JULY 8th
9pm: Play: "Farandula". Directed by Jazz Vila. Nave 3.
10pm: Jose Delgado in concert (Venezuela). Nave 1.
10pm: Teatro del Caballero presents De paris un caballero. Nave 5.
11pm: Alberto Lezcay & Formas in concert. Nave 4.
11:30 pm: Session DJ Producer: Ivan Lejardi. Nave 1.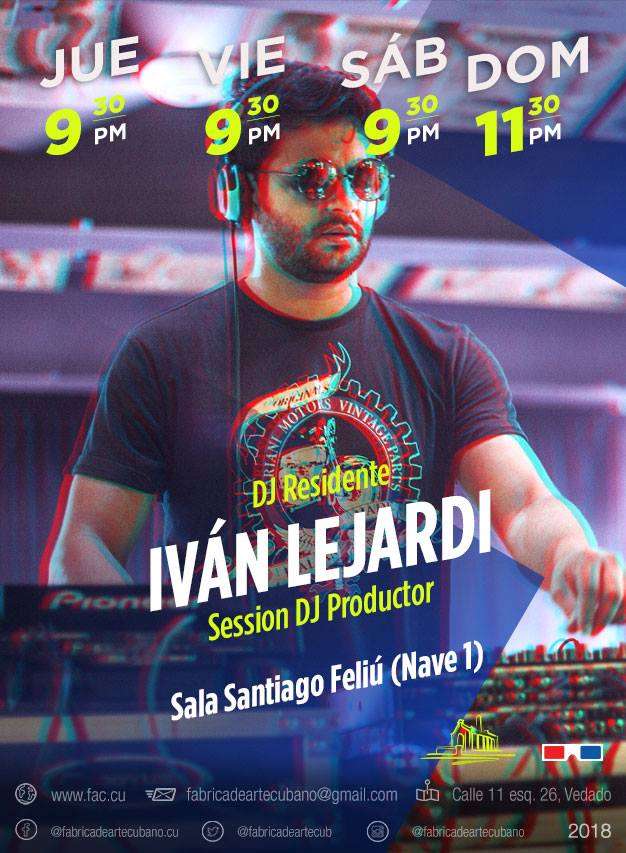 Words in La Marca
Today, the writer Miguel Angel Fraga will present his book Casa cercada, in La Marca, at 8 pm. The book is based on the author's diary while he was a patient in a HIV center between 1992 and 1997.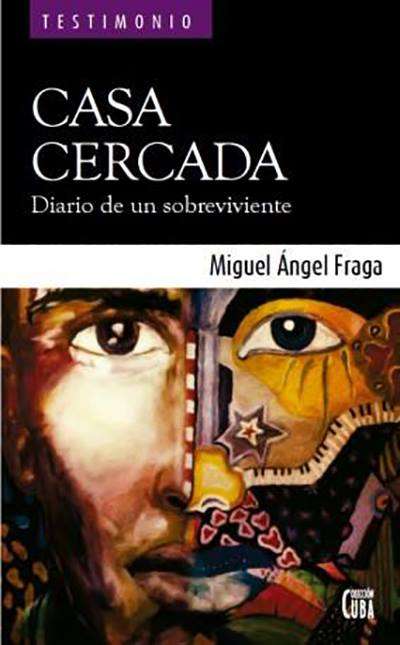 Cinema in summer
Summer Cinenema Festival in every Cuban province. Here you have all the info so you can enjoy no matter where you are, whether you are a child or a grownup. Just click here.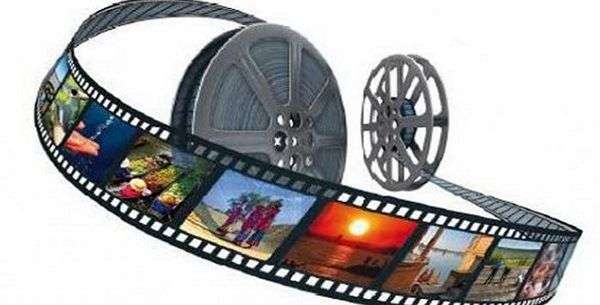 Authors